Kwiat's 'Mine to Shine' Illuminates the Questions Consumers Might Start Asking
The retail offering, said to be the first of its kind, allows customers to follow a single rough diamond through the cutting process.
As summer fades to fall and brings about the inevitable onset of the holiday season, I'd like to take a break from talking about
advertising lab-grown diamonds
,
dissing lab-grown diamonds
, and
pricing lab-grown diamonds
to talk about natural diamonds.
You remember those, right?
A couple weeks ago, I had the chance to catch up with Kwiat CEO Greg Kwiat about a new initiative the company just launched, "Mine to Shine."
Billed by the brand as the first retail offering of its kind, Mine to Shine allows consumers to see their diamond's journey all the way through, starting from when it was a piece of rough pulled out of the earth.
For the program, Greg said the company is working with a select group of longtime partners, sourcing its diamonds mainly from Botswana, Namibia, South Africa, and Canada.
Those partners, he acknowledged, are sourcing their rough primarily from De Beers Group, as well as from Lucara Diamond Corp., operator of the Karowe mine in Botswana.
Utilizing the companies' respective technologies—Tracr (De Beers) and Clara (Lucara)—Kwiat and its partners are able to track diamonds from the rough stage, documenting their progress throughout the entire cutting and polishing process.
At the retail level, Greg said Kwiat's mantra is to "meet the customer where they are at."
Customers can come in and select a rough diamond that will result in the size and shape of diamond they want. Or they can select a diamond that's already cut and polished and Kwiat will share with them the stone's history.
"Luxury today is a broader concept than it was 20 years ago. Today, there's an authenticity you have to have in order to truly present yourself as luxury," Greg said when asked to explain the genesis of Mine to Shine.
"[Consumers] care more today about the journey of the products that they buy and the good they may have done along the way … It's not just about the price or the end product; it's the story and journey of how that product was created."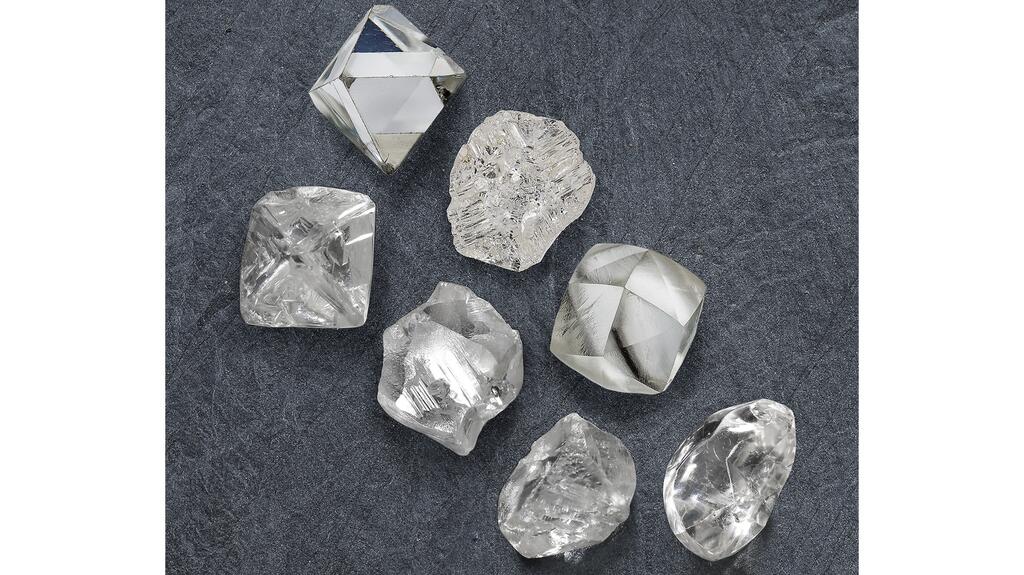 He said some of the change in luxury purchasing behavior can be attributed to a generational shift.
Millennials (now ages 27-42) and their younger predecessors, the up-and-coming members of Gen Z (ages 11-26), are said to care more about the social and environmental impacts of the products they buy.
Greg attributes this in part to there being a lot more conversation about the environment right now, though I would argue that in this summer of record heat and historic flooding, it's a conversation everyone is at least hearing, even the allegedly disaffected members of my generation, Gen X.
But he pointed out, "This generation is the first to really have that as the starting point of their journey. For people coming of age today, it's not new; it's [just] how it is."   
The claim that younger consumers are more socially conscious is one I've been hearing for well over a decade and while I don't necessarily disagree with it, I do wonder how often this interest in ethical origin and environmental stewardship bears itself out at retail.
After all, aren't these the same consumers who've embraced fast-fashion, propelling the rise of companies like
Shein
, now a $100 billion business?
Anytime I'm at a trade show or a conference and the topic comes up, jewelers mostly tell me that none of their customers really ask about the origin of the diamonds, gold, etc., that's used to make the jewelry. They're more concerned with No. 1., price, and No. 2, style.
At Kwiat, Greg said by and large, customers do not regularly ask about origin either, though he noted that may be because they don't know
to
ask. He also pointed out that country of origin information for rough hasn't been available until very recently.
Now that it is, Kwiat wants to be one of the first to share it with consumers because, he believes, they will start asking soon. 
"We want to be ahead of it," he said.
While answering customer inquiries obviously is important for retailers, it's worth noting that knowing a rough diamond's country of origin soon will have a more practical application.
As we reported back in February, tighter sanctions on Russian diamonds
are coming
. A story published this week by
The New York Times
said a formal announcement is expected next month, with the new sanctions slated to take effect in January. 
The tighter sanctions won't initially include diamonds smaller than 1 carat—which, incidentally, is a lot of what Russian mining giant Alrosa produces—but they will put pressure on diamond companies to be able to prove their larger gems aren't coming from Russia.    
 Related stories will be right here … 

Though I started writing this piece with the intention of not mentioning lab-grown diamonds, I did have to ask Greg if Mine to Shine was at all a reaction to consumers' growing interest in man-made stones.

While lab-grown diamonds generally do not occupy the same echelon as Kwiat, he did acknowledge that the company, "live(s) in the same diamond industry as everyone else," so it has to pay attention to the lab-grown market. 

"[Mine to Shine] wasn't specifically done as a reaction to lab-grown but when you factor in where we think lab-grown is going, it's a good way to stand behind the meaning of natural," he said.  

He concluded, "The lab-grown diamond industry got ahead of the natural diamond industry in telling a certain story," which was "unfair" because natural diamonds positively impact people all over the world.
More on Editors
Editors
Jul 05, 2023