Minnesota's Jay F. Jeweler to Close After 35 Years
The store was a pioneer in the jewelry industry's shift to CAD/CAM technologies.
Apple Valley, Minn.—After more than three decades in business,
Jay F. Jeweler
is closing its doors. 
Owner Jay Feichtinger is retiring and looking forward to his next chapter – spending more time with his family and five grandchildren, preparing to welcome a sixth in August. 
For 35 years, the Minnesota jeweler offered its customers fine jewelry and custom designs. 
The store prides itself on being one of the first in the Twin Cities, starting in 2007, to use computer-aided design and manufacturing (CAD/CAM) technology.
"What really kept me so engaged in the business and what benefitted my business so much was the advance in the technologies in the shop," said Feichtinger. "We embraced it very early."
Since then, those technologies have been refined and kept up to date within the store, he said.
 Related stories will be right here … 
Feichtinger's love of the business began in 1977 with a part-time job at a local jewelry store.
He took some time off after graduating college, but, ultimately, his passion for jewelry led him back to the industry.
He briefly worked wholesale in his basement and opened his own business in 1988, initially as a repair shop.
Over the last three decades, Jay F. Jeweler grew to be a leading retail manufacturer with a staff of trained, professional jewelers.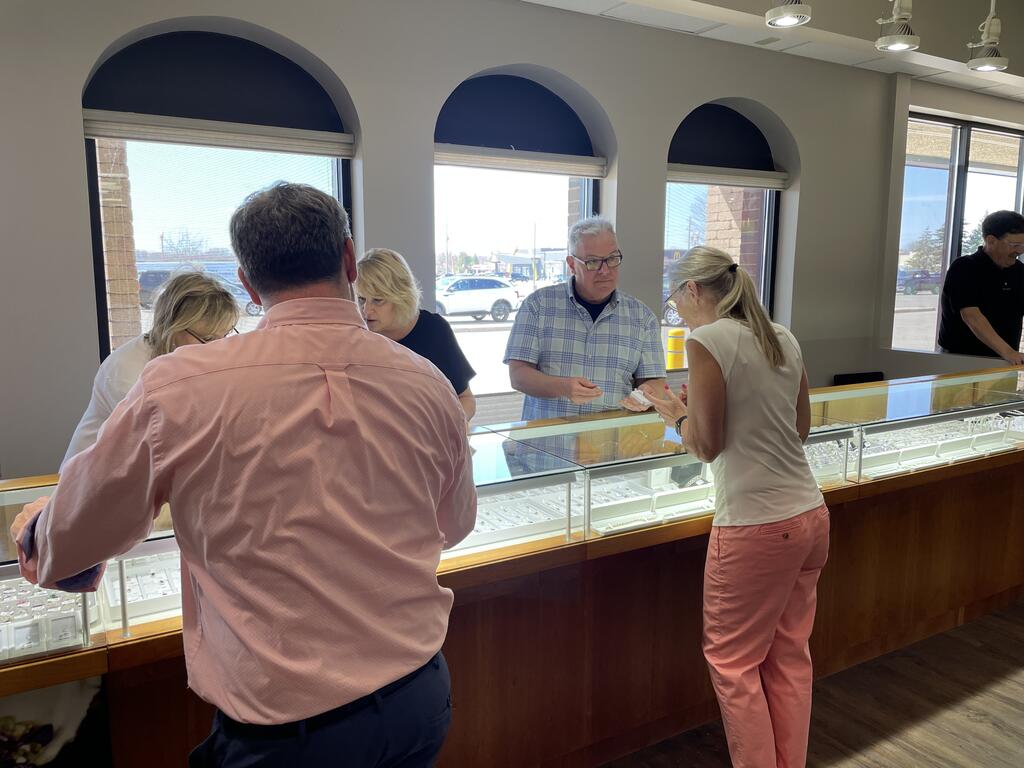 The store is hosting a "Store Closing" sale, which began April 10 and will likely go on through the end of May as the store completes all remaining custom work, said Feichtinger.
The store's entire selection will be marked up to 70 percent off. 
The sale also will serve as a celebration of Jay F. Jeweler's legacy. The custom-designed and redesigned pieces created at Jay F. Jeweler have attracted and wowed customers from everywhere, said the company. 
The store said it has defined itself through its "unparalleled" customer service, standing by the pillars of honesty, transparency, and loyalty to cultivate a devoted customer base.
"The last 35 years of operating my store and growing with the Apple Valley and surrounding communities has truly been a joy and a labor of love. We've been honored to receive support from our amazing customers. Plus, I've been blessed with employees who are simply the best. Each offered honest hard work, creating memorable items and serving our customers," Feichtinger said. 
"That's the part I'm going to miss the most, the customers."
More on Independents