How Daniel's Jewelers Has Lasted 70+ Holiday Seasons
In a Q&A, CEO David Sherwood shares some company history, the secret to success during the busiest time of year, and more.
New York—
Daniel's Jewelers
has more than 100 locations across seven states, but it got its start as a mom-and-pop jewelry store in Bell Gardens, California.
Founders Joe and Helene Sherwood mortgaged their house to open the store, building a rapport with their customers through the years.
Their grandson, David Sherwood, is now the CEO, overseeing the ever-growing operation.
National Jeweler sat down for a Zoom call with Sherwood to learn more about his family business, what sets Daniel's Jewelers apart from other jewelers, plans for the holiday season, and the company's future.
This interview has been edited for length and clarity.
National Jeweler:
Tell us a little background on Daniel's Jewelers.
David Sherwood:
Well, the business started back in 1948 when my grandfather bought a bankrupt store in East Los Angeles.
The original store was serving migrants from the Midwest who had come over after the dust storm wiped out the crops. Do you remember reading "The Grapes of Wrath" in high school? These are the folks that came over with nothing and were just starting a new life.
This was also post-World War II Los Angeles, and so all the GIs are coming home. Those were the folks whom we served. 
They got their job or they found someone to be with or they had a baby and they wanted to celebrate with jewelry and my grandfather's store was a place where you could do it and do it on credit. And so that was always a part of serving the community.
Over the course of many decades now, almost 75 years, who we serve in terms of the mindset of the customer really hasn't changed.
They still have the same dreams. They just happen to not be migrants from the Midwest. They're immigrants from Mexico, South America, or Central America.
That mindset of starting with nothing, getting your first job, celebrating life's great achievements and doing it in an affordable way is how our stores still survive and thrive.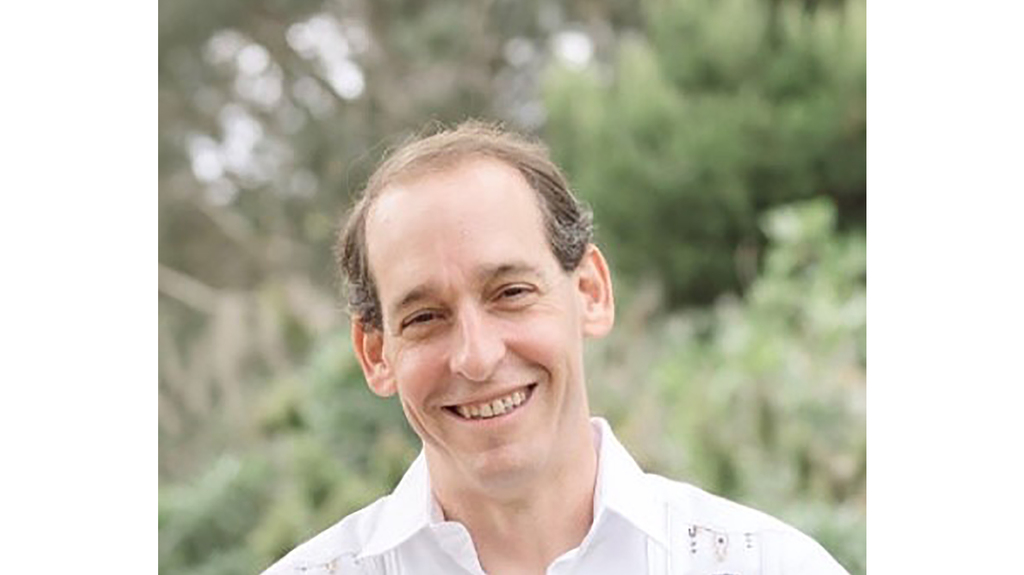 NJ:
Your stores serve a large Hispanic customer base and you've said you specialize in serving that community. How?
DS:
If you ask any jeweler, frankly any retailer, how they have survived and thrived over the years, they will all say the same thing—you get to know your customer and you adapt.
This is not a top-down approach; this is a bottoms-up approach. We listen to what our customers ask for and then evolve to serve them.
A lot of that has to do with the fact that the vast majority of our associates become our managers and our managers become our district managers. And they're all former customers who live in our neighborhoods.
They built their careers with us and they've taught us what we need to do.
In practical terms, that means, merchandise-wise, we have the largest baby [jewelry] assortment of any jeweler out there because that's a big thing. We have a huge collection of chains and religious emblems, yellow gold, and other things that are popular amongst that community.
If you look at our merchandise and compare it to one of our competitors, we've tweaked it but we're not wildly different.
NJ:
Tell me more about your customer base
DS:
We serve a wide variety of customers.
The other part of it is when we think about our store design, we do it with the mindset that the customer who might be coming in isn't necessarily your typical self-purchasing female or this couple in love. 
We often have a whole family who comes into the store and so the store has to be designed so the aisles are wide enough for that, that there's plenty of places for people to sit down. There are things for the kids to do like coloring books, crayons, and play areas.
We try to break down the barrier between store and customer so for the most part, our stores are wide open. 
 "There are so many people who have never tried on a 1-carat diamond ring. Even if they're never going to buy it, you can bring a smile to their face." 

The prime directive of our associates is to get out from behind the counter and just start talking to people, smile at people, say hello.

We try to create a relationship with the customers who are around, even if they're not buying today.

You know, the one thing we want to do is try to put a piece of jewelry on somebody, just to make their day, make them smile.

There are so many people who have never tried on a 1-carat diamond ring. Even if they're never going to buy it, you can bring a smile to their face. You can light up their dinner table that night with that memory and making people's day is kind of what our job is.

NJ: You all have been doing that for decades. You've grown to more than a hundred locations. What would you say is the secret sauce at Daniel's Jewelers? What makes you special?

DS: I think it goes back to what I said about who we hire. We hire our customers and the one thing that we require of anyone we hire is a good smile and that's it.

I always say in our training sessions, the reason that you are hired is not anything about your sales skills, your jewelry skills, your credit skills, or any of that.

It is your smile. And the only person you have to thank for that is whoever raised you right.

Because we can teach our associates all the things about jewelry and product knowledge and diamonds and clarity and color and all about retail and closing a sale. Anyone can learn that.

What you can't teach someone is to be able to give a warm smile and be inviting.

We're maybe the last industry out there where we do not have clerks in our stores. Jewelers are not clerks.

Jewelry doesn't sell itself and it's an item that most people know very little about. They're afraid to buy it. They're intimidated by it. And so, the biggest factor in someone actually making a purchase from you is whether you can form a relationship, become their trusted jeweler, make a friend.

NJ: Now, you personally have a lot of jewelry knowledge considering you grew up around your family business. Would you say this is something you've always wanted to do?

DS: Growing up in the business, what I've always loved is being surrounded by the people who knew me as a little kid. And so that has been a big part of why I really love what I do.

My very first job was working for our maintenance guy. He was 22 years old at the time and I think I was like 9. We would drive out to the stores and my job was to scrape gum off the sidewalk in front of the stores.

From there, I took on every sort of job in the company. I was in our credit department, I was in our collections department. I was a salesman for many years. And my bosses, every one of them, are still with the company today.

The maintenance guy is now my construction director and the woman who taught me how to ticket merchandise now runs our vault operations. The store manager who taught me how to sell is now a senior vice president and regional manager of the business.

I've been with the company for over 35 years. And so, I have my own family, but this is as much a part of my life and my family. Each one of these people is very special to me. That's why I do it and that's why I love it.

NJ: You must have a lot of long-standing employees then and a lot of things in some ways have stayed the same. What would you say is the biggest change you've seen in your time with the company?

DS: We've gone through a number of rebrandings and repositionings.

Back in the '70s and the '80s when my dad and uncle were running the business, we would take the worst location in the mall because we wanted the cheapest rent. We thought of ourselves as a destination location and we merchandised specifically for that.

Later on, and particularly recently, we now believe that we can service anybody. And so we build out beautiful stores and we merchandise to get the full assortment of customers.

While our core customer is a kind of blue-collar customer, we service a wide array of customers. 

Probably the biggest change that has accelerated now is we push toward our digital presence. 

When you talk about e-commerce, in that sense, you're generally going after a higher-end customer and you have to service them in a more value-oriented manner and you don't have the smile.

It's much more tactical when it comes to our social media and our digital marketing as well as the way that we have to merchandise. 

We have to think about how we migrate the business to bring what is special, what is our DNA, online, and that has been the biggest challenge and the biggest change.

We're not done yet. Things continue to evolve.


"When you get to Dec. 24th, you're basically taking numbers at the diamond counter like you're at a bakery … You have to be really on your game and it's exhausting."

NJ: Well that's always exciting. Let's switch gears and talk about the holiday season. You've all been around for 70-plus holiday seasons. What is your preparation for the holidays like?

DS: When we go into the holidays, there's a ton of training. 

Every one of our key vendors prepares a presentation, usually virtual, that our associates watch and there are some questions associated with it of what's new in merchandise, just all the product knowledge that they're going to need for this holiday season. 

The same thing is true for all of our financial partners. We have five different financing options in our stores and each one of them has its own ins and outs.

Then we do some motivational things, like contests, to get people pumped up to make a lot of money in the holiday season.

In the middle of the summer, you might have one or two customers a day and when you get to Dec. 24th, you're basically taking numbers at the diamond counter like you're at a bakery. So you just have to be in a different mindset or different mode. You have to be really on your game and it's exhausting.

We want to show our employees empathy and that we know there is no more exhausting job than working retail at Christmas. You spend a lot of time away from your family and it's a big sacrifice. 

We try to do everything we can to acknowledge that and reward that. We send lots of treats to the stores on a weekly basis, like candy and chocolate, to keep people excited and smiling as they sort of grit their way through. It's a long season from Thanksgiving to Christmas.


 Related stories will be right here … 

NJ: You have some incentives planned for your employees. Do you have any special holiday promotions going on for your customers?

DS: Certainly, we're very promotional. We do buy one, get one free sales throughout the holidays. We do discounts and free gifts with certain purchases. We're giving away iPads.

There's always something going on for any customer who walks by the store or goes to our website. There will always be a reason to buy on that day.

NJ: What do you see for the future of Daniel's Jewelers? Do you have anything in the works?

DS: More growth. We're at 107 stores, but when you compare that to some of the larger competitors in the industry, we've barely even penetrated. We're only in seven states, and Florida itself probably has 35 stores for us. 

If you think of the rest of the country, there's probably another couple hundred stores that we can open, but we have to do it slowly and steadily.

As I said, the secret sauce is having the right people with the right training and you can't do that overnight. It takes time to build that, especially in a new geography. 

We also want to continue to grow our e-commerce. Our customers, even if they're not majority shopping online, they're certainly browsing, looking, using our website as a tool.

We have to continue to be state-of-the-art when it comes to e-commerce and provide all the tools and tricks and fun, augmented reality and all the things our customers are going to demand. We need to meet them there.


More on Independents