Timex Ticks into the Metaverse with Bored Ape Yacht Club
The watch brand will create 500 custom timepieces for holders of Bored Ape Yacht Club NFTs.
Middlebury, Conn.—Timex is entering the metaverse with its first collection of one-of-a-kind watches accompanied by an NFT.
An NFT, or a non-fungible token, is a financial security comprised of digital data stored on a blockchain.
The timepieces will be available to select members of the Bored Ape Yacht Club and Mutant Ape Yacht Club communities.
Created by Yuga Labs,
the Bored Ape Yacht Club
, often shortened to Bored Ape, is a collection of NFTs built on the Ethereum blockchain. 
Members own unique profile pictures of cartoon apes that are generated by an algorithm, choosing from more than 170 possible traits, including expressions and clothing. Owning the NFT also gets members access to an online community.
The price of a Bored Ape is 0.08 ETH, or $103 as of press time, when purchased directly. There are only 10,000 available.
Ownership of an NFT is able to be transferred to a new owner as NFTs are sold and traded. Bored Apes sold on a secondary marketplace can sell for much higher prices.
Bored Ape created an extension of the community via the Mutant Ape Yacht Club, a collection of NFTs that display a Bored Ape that has been mutated. There are 20,000 available. 
Like the NFT, each Timex watch will be unique, custom made in physical form and as a digital collectible.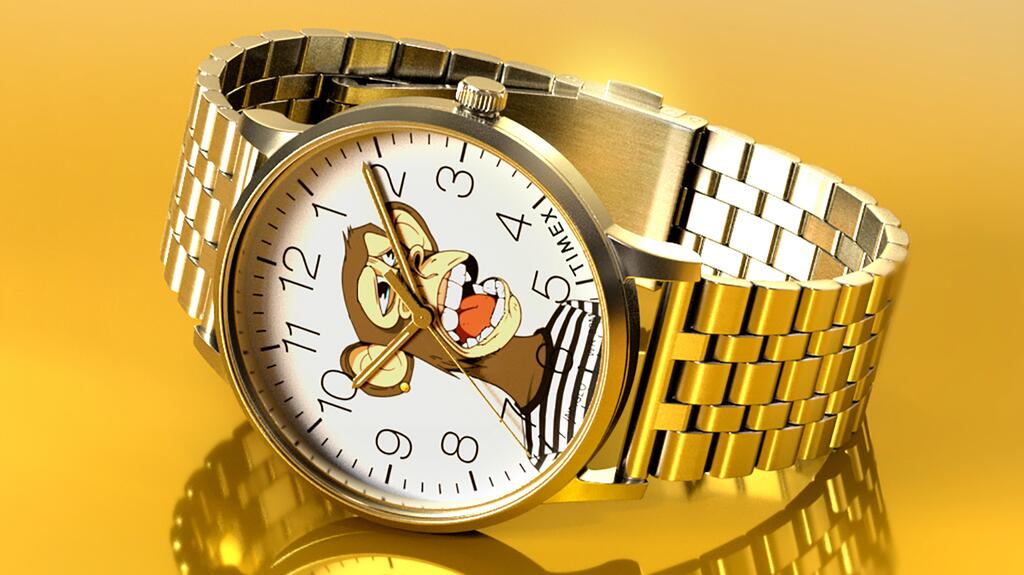 Based on the Timex Waterbury Classic design, the watch will be personalized with the holder's ape and customizable case, strap, and etchings options.
There will be 500 watches and matching NFTs available exclusively to Bored Ape and Mutant Ape NFT owners.
"Timex is entering Web3 [another name for the metaverse] by keeping creativity and community at the forefront," said Shari Fabiani, senior vice president of global marketing and creative services at Timex Group.
"In partnership with the Bored Ape Yacht Club community, we are redefining and pushing the boundaries of physical, virtual and now 'phygital' products."
Timex consulted long-standing Bored Ape community members—including Josh Ong, CryptoVonDoom, The Miami Ape, Logik, BaronVonHustle, and Zeneca—about creative direction, design, and Web3 utility,.
"As a part of the OG [original gangster] Bored Ape community, it's been dope to collaborate with the OGs of watchmaking," said CryptoVonDoom.
Community member Josh Ong said, "From customizing the digital collectible and unboxing the physical watch to flexing at ApeFest, these incredible timepieces will delight Ape holders and keep them guessing at surprises yet to come."
ApeFest is a community gathering of Bored Ape and Mutant Ape holders hosted by the Bored Ape Yacht Club team.
A Timex pre-sale event for community members was held Dec. 2 at an invite-only launch party during Art Basel in Miami. 
From Dec. 4-31, all Bored Ape and Mutant Ape NFT holders can buy a Timepiece Forge Pass NFT for 2 ETH ($2,566) to purchase the watch and verify its authenticity.
In mid-December, pass holders can go online to customize their one-of-a-kind watch, expected to arrive at the beginning of Q2 2023.
Timex is working with
Daz3D
, a leader in Web3 strategy, marketing, and full-stack development, to create the watches. The company also operates a 3D creation platform with millions of professional and recreational artists. 
Signet Jewelers brand Banter also stepped into the metaverse via
a partnership with DressX
, launching a jewelry collection that's available in physical and digital form.
 Related stories will be right here … 
More on Technology