See De Beers' First All-Gender Jewelry Collection
"RVL" is about honoring uniqueness and each individual's hidden depths.
London—De Beers is jumping on the gender-neutral jewelry bandwagon.
This month, the company is rolling out its new "RVL" collection, marketed as an all-gender affair.
De Beers said the collection is about self-expression and celebrating the wearer's uniqueness.
It's also informed by the idea of hidden depths and messages. The brand name, pronounced "ar-vee-el," is meant to signify the word "reveal."
The concept of secret meanings is exemplified in the line's design, which features concave lines of diamonds across dog tag-like pendants, bracelets, bands, and signet rings, almost like a code.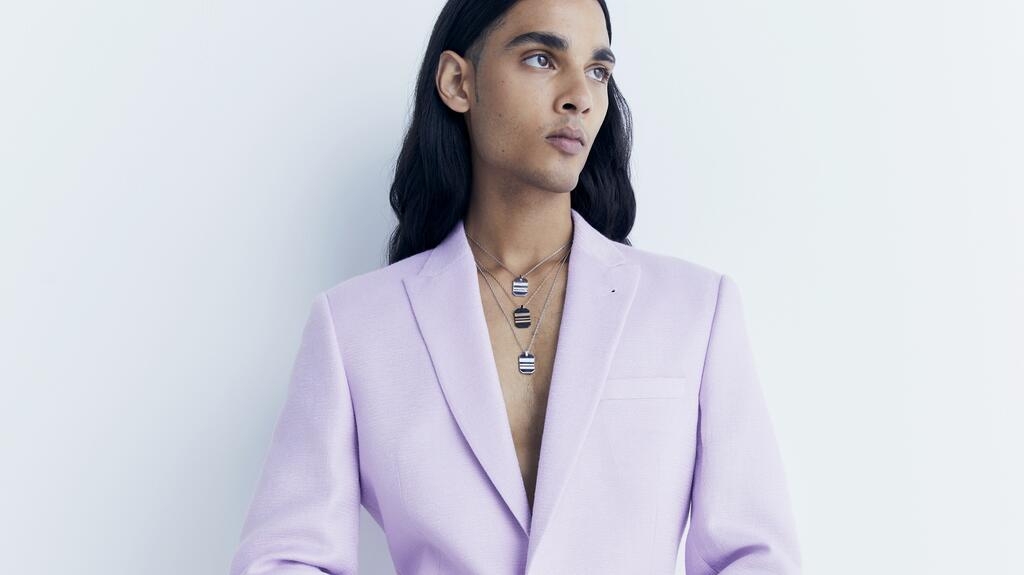 From the profile view, De Beers says these indentations give the impression of a gear, but one can also envision them as subtly resembling the outline of the letters "D" and "B" for the brand's name.
"The beauty of this collection is that there is no prescription about who should wear these pieces or how they should be styled; it is entirely up to the wearer," said De Beers Jewellers CEO Céline Assimon.
"The designs feature a secret code, but they also reflect striations visible in rocks, which reveal the story of the earth in which our diamonds were formed naturally. De Beers RVL serves to signify both our commitment to design jewelry that allows our clients express who they are and our heritage as pioneers of diamond perfection."
The collection's advertising campaign features an androgynous model (whose name wasn't available by press time) decked in the latest pieces.
While gender-neutral jewelry may be trending widely, De Beers is more singular in its approach to metals in the collection.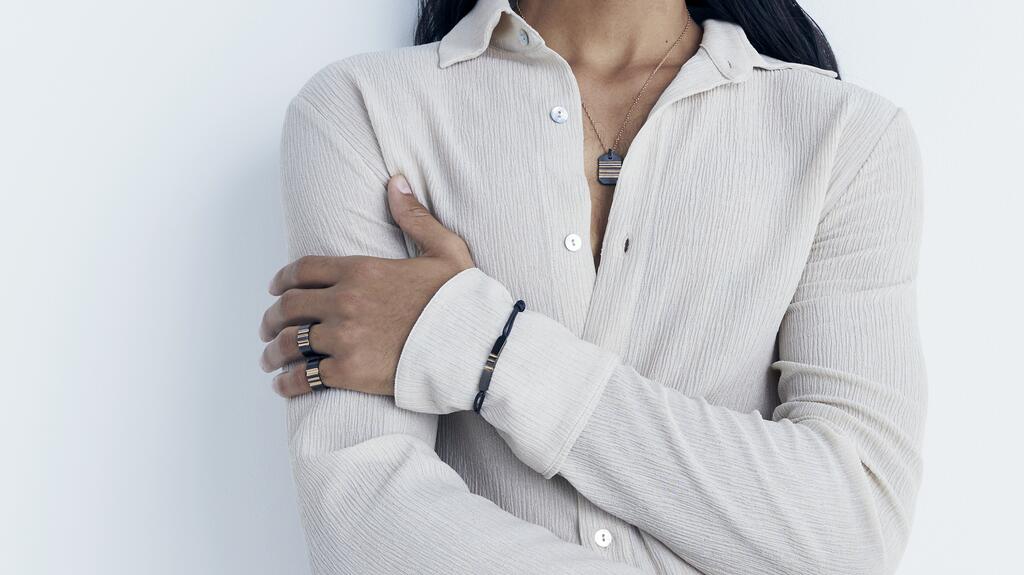 Yellow gold is undoubtedly the hottest metal of the moment, but in "RVL," De Beers leans into other shades.
There are 18-karat white gold styles with white diamonds as well as versions rendered in 18-karat rose gold with dark gray titanium. Bracelets feature metal bars on black cords.
The collection might be genderless, but it feels like men's offerings, which may be why styles are listed on the De Beers website under their respective product categories, like rings, as well as on the men's page.
RVL is available now on
DeBeers.com
and at stores worldwide. The collection sells for $950 to $5,900.
 Related stories will be right here … 
More on Editors
Editors
May 24, 2023