Q&A: Constantin Wild Celebrates 175 Years in the Colored Stone Business
The family business' fourth-generation eponymous owner reflects on the milestone and the market today.
New York—Celebrating a century in business already seems like an incredible feat, so marking 175 years feels almost unfathomable.
And yet German colored stone company
Constantin Wild
reached that milestone this year.
The company has supplied fine quality colored stones to the trade since 1847, traveling the world to find the best and manufacturing at its facility in Idar-Oberstein.
Current owner Constantin Wild, who shares his name with the company, stepped into the family business in 1984 at the age of 20 following the sudden death of his father.
He joined the company after finishing his GIA G.G. classes, and eventually bought the company from his mother to become the sole owner.
He is the fourth generation of the family to run the company and 10th consecutive generation of the Wild family to be in gem cutting or jewelry-making.
As the business came into its 175th year, Wild knew he had to celebrate, and the company feted the occasion appropriately.
In July, they hosted a three-day celebration weekend.
It started with an informal get-together in Wild's garden on Friday night, followed by a gala event Saturday evening with performances from the Casino-Salon Orchestra and the Simon Höneß band, a film highlighting its history, and a tour of the company's "mineral grotto." The weekend culminated in a farewell brunch on Sunday.
The company also published a beautiful coffee table book called "Gems, Colours & Wild Stories—175 years of Constantin Wild," taking readers into the world of gemstones using both Wild's voice and those of other experts in the field.
Through its more than 300 pages, the book traces the journey of stones and the talented artisans who shape them along the way, what makes each colored stone special, facts and figures interested readers might want to know, high jewelry creations, and more.
To hear more about these projects and the meaning of the anniversary, National Jeweler recently interviewed Wild via email.
This interview has been edited for length and clarity.
National Jeweler:
Let's start by talking about how you celebrated 175 years. You
had an event
to celebrate the company's anniversary this summer, and it seems like it was a pretty big to-do. Tell me about it and why you wanted to host it.
Constantin Wild:
How many companies have the opportunity to celebrate their 175th anniversary? Half of all public companies disappear within the first 10 years. Only one in seven exists for 30 years, and only one in 20 can celebrate the 50th anniversary.
Constantin Wild GmbH & Co. KG is a family business, and that makes a difference. We combine so much passion and history with the day-to-day operations that we didn't want to let this special date pass without celebrating it accordingly.
Finally, after more than two years of restrictions because of the pandemic, Constantin Wild took the opportunity to welcome longtime friends, business partners, and companions in person again. When so much emphasis is placed on personal consultation and trust, we wanted to take this opportunity to simply say "thank you."
NJ:
You also released a coffee table book to mark the occasion. Tell me about that too.
CW:
The gemstone company Constantin Wild has a long tradition to look back on: 400 years and 10 generations of cutters, goldsmiths, and gemstone merchants have shaped the fortunes of this house. Since 1996, I have been the head of our family enterprise, founded in 1847 by my great-grandfather Johann Carl as J.C. Wild IX in Idar.
As we are celebrating our 175th anniversary in 2022, I wanted to create something lasting. That's why I decided to produce
"Constantin Wild: Gems, Colours & Wild Stories,"
an exclusive book, as an homage to courageous men and women, excellent craftsmen, dauntless adventurers, and the most precious colors of all, which mean the world to me. 
I like diamonds, but I love gemstones. Gemstones have lusher hues, and they have more individuality and more personality. Putting that love on the line, I tried to whisk the readers away into the very special world of rare colors and unique emotions—into my world.
I have the most wonderful profession in the world. I love what I do, even after almost 40 years. "Gems, Colours & Wild Stories" is an expression of that love and passion, and a big "thank you" to all those who share it.
The book was brought out in English in December 2021 by Arnoldsche Art Publishers of Stuttgart and is available at bookshops now. 
 "Uprightness, honesty, commitment, and the highest quality standards are among our core values. They are the foundation of the deep trust and pleasure in working together that have united us with our international customers, business partners, and employees for centuries." 
NJ:
What does it mean to you to be celebrating 175 years of your family's company?
CW:
This special jubilee was also a journey back in time. I have many memories of the company's 125th anniversary celebrations. My brothers and I were allowed to join my parents at the time, and I was so very proud of my family and our business.
On this occasion, my father, who experienced two world wars, concluded his speech at the time with the words: "Most of all, however, my hope and sincere wish is that never again will a war destroy all hope and success."
As this hope died on Feb. 24 [with Russia's invasion of Ukraine], I wanted to do something special for the people who are not as fortunate as we are. We were able to help a little by presenting Tears of Hope, the precious piece of jewelry by Caterina Mureno, for which we donated an excellent 4.58-carat Brazilian rubellite. The jewelry was auctioned, and the proceeds will benefit Ukrainian refugees.
NJ:
What do you think it takes to survive in business so long?
CW:
The historic town of Idar-Oberstein—the cradle of colored gemstones—where my great-grandfather Johann Carl Wild founded the company in 1847 is the starting point of a far-reaching international network. And a precious treasure lies hidden here—tradition and expertise as the foundation stone of a profound knowledge of gemstones, which our customers and partners have appreciated for more than 35 years.
We know each of our stones by name. We know its history and its origin because every little detail determines its value, and that ultimately lies in our hands. We determine the right cut so that the stone can unfold its magnificent beauty.
Uprightness, honesty, commitment, and the highest quality standards are among our core values—they are the foundation of the deep trust and pleasure in working together that have united us with our international customers, business partners, and employees for centuries. Traditions are crucial to us; they are the essence of our attitude because they are fundamental to our success, here, now, and for the future.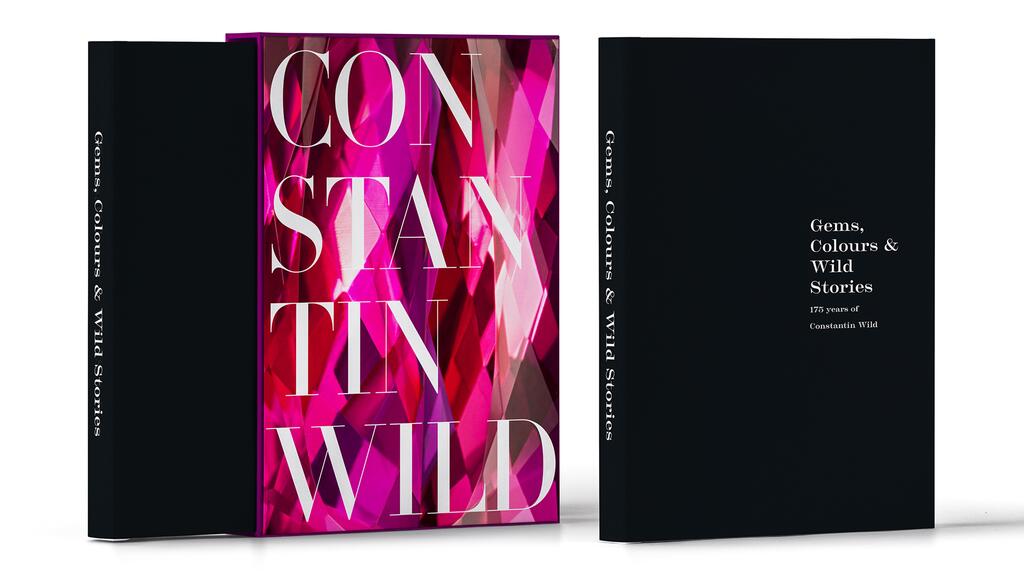 NJ:
What are some of the biggest changes to the colored stone market you've noticed since you started in the business?
CW:
Colored gems are becoming more and more popular over the last 40 years. Internet and easy world traveling helped a lot.
NJ:
On the flip side, what's something you think stays the same about the world of colored stones?
CW:
The emotions involved. 
NJ:
What are your thoughts about the market now, its health, and its future?
CW:
It's strong and shall stay strong. Inflation times, as in the U.S. and Europe, are always gem-buying times, as people want to shift part of their wealth into a solid form.
NJ:
When it comes to fine stones, what are you finding people are looking for or buying right now?
CW:
Quality and the unusual. It requires a lot of experience and knowledge to pick the best gems. You cannot go to the market and buy; you have to collect when available.
The task of most customers is no less than to create jewelry in which unique minerals become a work of art. Such unusual and unique gemstones can only be found at a few selected gemstone experts. We offer in a unique way the whole range of the gemstone fascination, from the rough stone to the finishing, under one roof.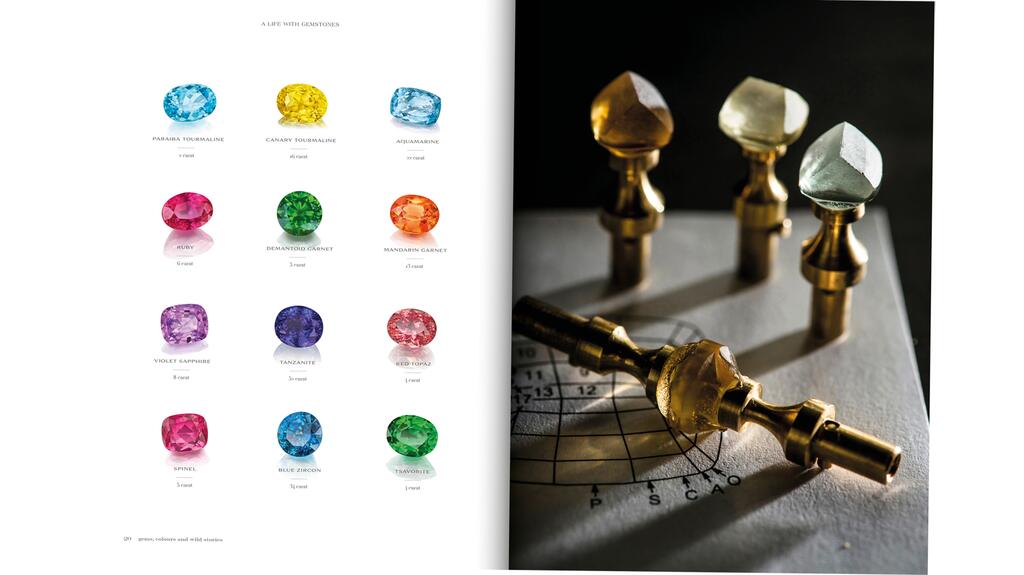 The result speaks for itself—an interplay between man and nature, where craftsmanship and natural beauty combine in unexpected ways to form a new entity.
NJ:
What suggestions do you think you'd have for the next generation trying to build a business?
CW:
I think we have an outstanding 175 years of history, so we can't have done that much wrong. Then as now, trust is key. Maintaining that trust is the basis of our business for the future because there will always be market players setting lower prices or making other promises that need to be proven over the long term.
Don't see gems as a commodity. Don't use gem trade as a business model—the gem business (will not) make you rich money-wise, but a pleasure and passion to work with beautiful things. This makes you rich in your soul, not in your bank account. Whenever I have money in hand because of selling a gem, I reinvest it in buying another (hopefully upgraded) one.
In German we have the expression "steinreich aber geldarm." It means rich in gems but poor in money, which is not the worst thing to have in inflation times. 
You need to love gems, have a passion, feel the emotions. Pick, collect, and give back to the market. Be truthful and be yourself. Share your emotions.
 Related stories will be right here … 
More on Sourcing