Lily James Stars in the Natural Diamond Council's New Campaign
Women who buy diamond jewelry for themselves are driving growth in the sector, said NDC.
New York—The Natural Diamond Council has tapped British actress Lily James as its new global ambassador.
She will star in its latest global advertising campaign, titled: "To Treasure, Now and Forever."
James recently received her first Emmy nomination for "Outstanding Lead Actress in a Limited Series" for her performance as Pamela Anderson in "Pam & Tommy."
Her next feature film, "Providence," is in post-production.
NDC's previous campaign, titled "Moments Like No Other," which saw two iterations in
2020
and
2021
, starred actress Ana de Armas.
"Lily James is the modern epitome of natural diamonds," said NDC CEO David Kellie. "The talent, versatility, and authenticity she brings to the table are the perfect attributes to represent natural diamonds."
Her appointment as ambassador will help NDC to "build upon the success of another record-breaking year for natural diamond jewelry," said Kellie.
In a statement, James expressed her excitement and pride at being named the global ambassador for the Natural Diamond Council.
"It has been illuminating to discover the positive impact of the natural diamond industry across the globe and its commitment to continued improvement," she said. "I am eager to witness more of this firsthand in my new role."
James was the inspiration for the 45-second campaign film, which takes the audience through a series of scenes relevant to the roles she has played. 
Set in London where she currently resides, it follows her from the street to the set to the stage.

WATCH: Lily James Stars in "To Treasure, Now and Forever"
The campaign is aimed at women who buy jewelry for themselves.
"Women self-purchasing natural diamond jewelry continues to be a dominant growth driver for the sector," said Kristina Buckley Kayel, managing director of NDC.
"Women today play many roles in life, and a natural diamond jewelry purchase is a way to express reward, self-love, and individuality, which we aim to personify through our campaign film."
As for the jewelry, the campaign will showcase wardrobe staples like tennis bracelets and necklaces, studs, and hoops, as well as original creations, like statement earrings and spiral bracelets.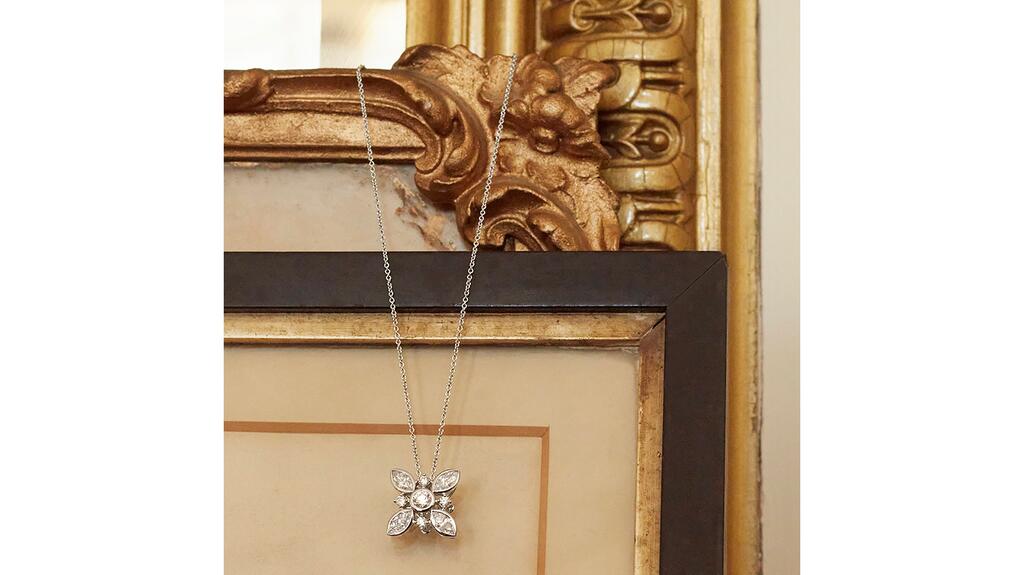 The diamond jewelry will be sourced from independent designers and brands, and stocked by NDC's retail partners ahead of the holiday season.
Its partners include Hamilton Jewelers, Bachendorf's, Razny Jewelers, Hyde Park Jewelers, and Sissy's Log Cabin.
 Related stories will be right here … 
James will wear jewelry created specifically for this campaign, showcased in an immersive online lookbook soon to be available on the NDC website.
The advertising campaign will focus mainly on digital video, sharing it via streaming services Hulu and Peacock.
The campaign will also be shared via print and digital media outlets, as well as in transit hubs in New York and Los Angeles.
Globally, it will head to the U.K., France, India, United Arab Emirates, and China.
The campaign was directed by Manu Cossu and photographed by Sasha Marro and Molly S.J. Lowe. Rebecca Corbin-Murray was the fashion stylist for James.
More on Majors
Majors
Sep 28, 2023