3 Packages Containing $6.9M in Fake Watches, Jewelry Seized in Ohio
Customs officers in Cincinnati intercepted the shipments in early August, finding counterfeit Cartier jewels and Rolex watches.
Cincinnati—U.S. Customs and Border Protection officers in Cincinnati recently seized three shipments of jewelry and watches that, if real, would've been worth more than $6.9 million.
According to a
press release
, the first shipment, seized on Aug. 5, originated in Hong Kong and was heading to a private residence in Richmond, Virginia.
It had a declared value of $319 but contained 275 counterfeit Cartier Love bracelets that would've been valued at $3.3 million retail had they been genuine.
Later that day, CBP officers seized a second shipment from Hong Kong. Officers found 385 fake yellow gold Cartier bracelets and 115 fake white gold Cartier bracelets, which would have had a total retail value of $3.2 million among them had they been real.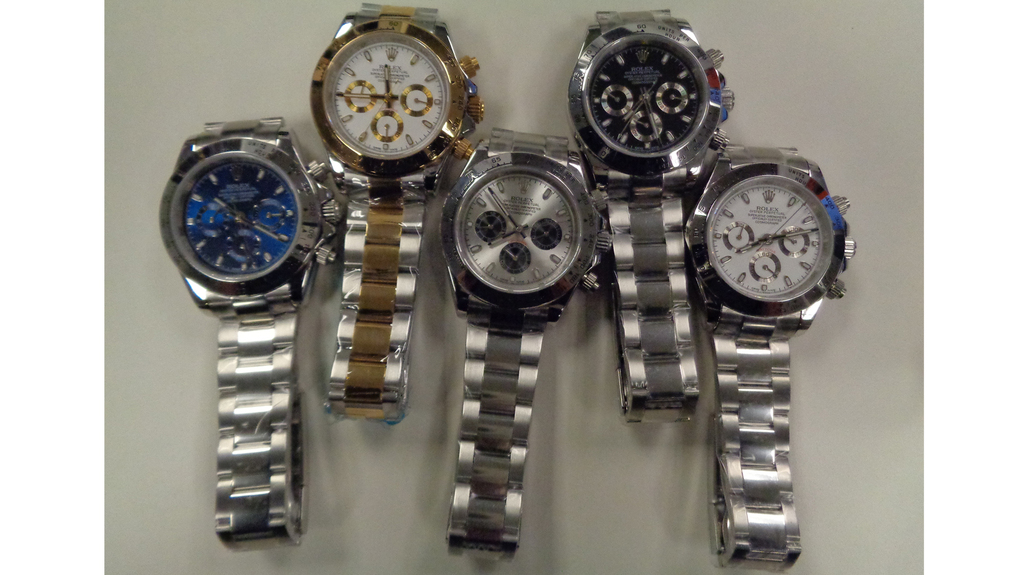 The next day, Aug. 6, CBP officers in Cincinnati seized a third shipment from Hong Kong, this time containing 13 fake Rolex watches: 10 Cosmograph Daytona watches and three Yacht Master II watches. Had they been real, the retail price for the watches would have been more than $405,000. 
The package was heading to a business in Mesquite, Texas. 
CBP said that in fiscal year 2021, it seized 27,107 shipments nationwide with intellectual property rights violations. The total retail price of the items' real counterparts would have been worth more than $3.3 billion. 
This is a 152 percent increase compared with the prior fiscal year, when seized goods were valued at $1.31 billion retail. CPB attributed the rise to both an overall increase in the number of counterfeit seizures and a return to pre-pandemic trading levels. 
 Related stories will be right here …
More on Crime