See Bulgari's Breathtaking 'Garden of Wonders' High Jewelry Collection
"Eden the Garden of Wonders" was presented in Paris among celebrity brand ambassadors.
Paris—For a moment, Bulgari transformed Paris into Rome. 
Earlier this month, the Roman jewelry house presented its new high jewelry collection, "Eden the Garden of Wonders," in the City of Lights with brand ambassadors, like
recent addition Anne Hathaway
, in attendance. 
The collection comprises 140 one-of-a-kind, hand-crafted pieces, with special attention to emeralds. 
There were 30 jewels with emeralds as the centerpiece, the most Bulgari has ever shown.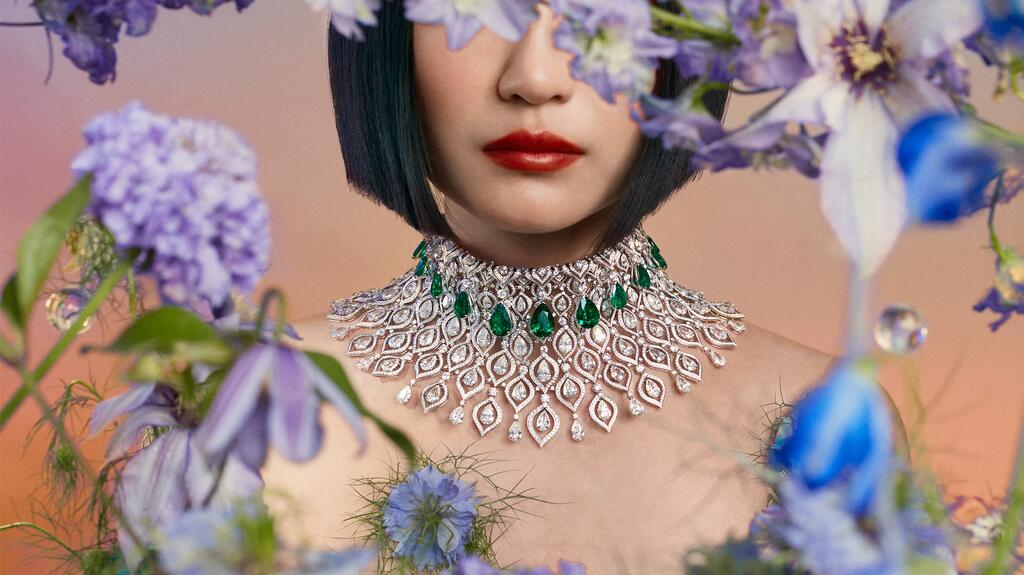 Of course, green is the perfect embodiment of the "Garden" theme. Case in point: the above "Emerald Glory" collar, which can be transformed into a detachable choker and even a tiara. 
Requiring more than 3,000 hours of work, it was designed to resemble lace.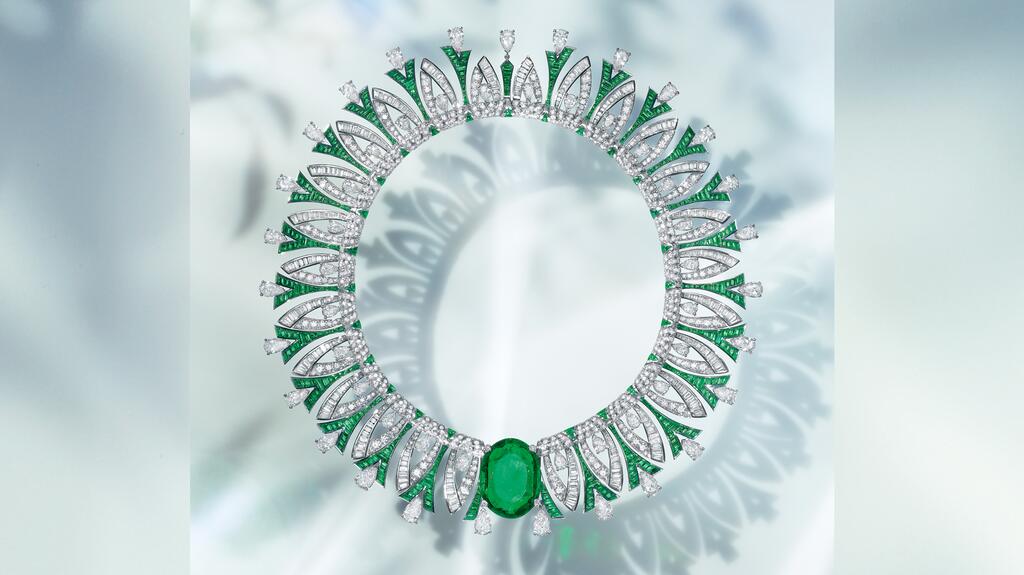 The above "Tribute to Paris" necklace was a fitting love letter from Bulgari to its glamorous European neighbor. 
Requiring more than 2,000 hours of work, a 35.53-carat oval-shaped emerald is surrounded by an emerald and diamond inlay that subtly depicts the Eiffel Tower's silhouette in a repeating pattern.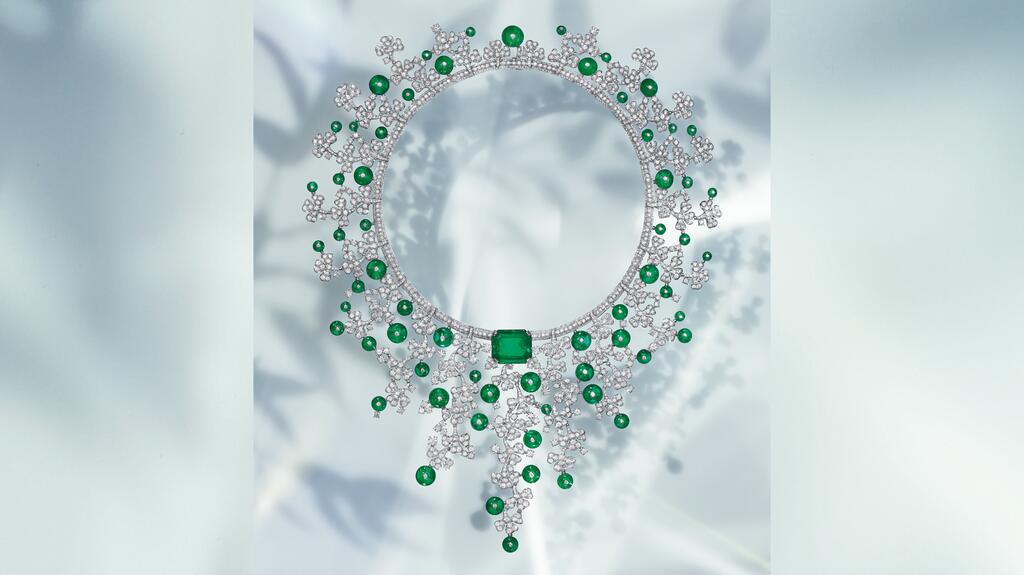 The "Emerald Venus" necklace found its inspiration in nature. The cascading necklace was created to resemble a Mediterranean fern called the capelvenere, translating to "Venus' hair" for the Greek goddess of beauty. 
The center stone is a 20-carat octagonal-cut emerald. It is surrounded by dramatic-yet-lightweight emerald beads and diamond branches. It's part of a set that features a matching watch.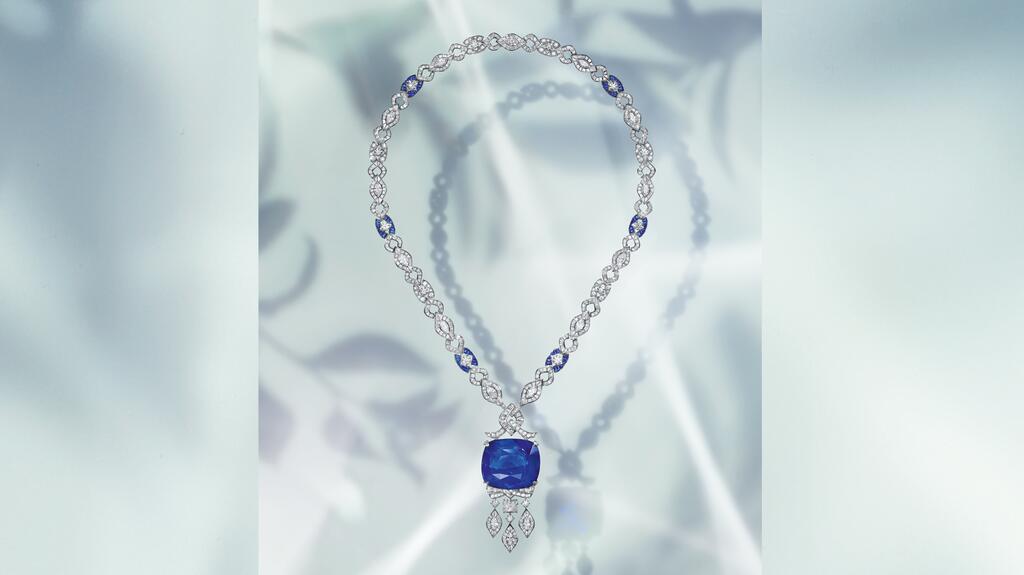 While emeralds were a focus, sapphires also had a starring role in Wonders the Garden of Eden.
The "Mediterranean Reverie" (pictured above and at top of article) transported one to the Roaring '20s with its sensual long chain featuring baguette-cut sapphires and varying diamond cuts set in platinum. 
The sleek design culminates in a 107.15-carat cushion-cut sapphire Bulgari said was reminiscent of the colors in Capri's Blue Grotto cave on the Amalfi coast.

VIEW: More from Bulgari's 'Wonders the Garden of Eden' 

At a two-day event beginning June 6 showcasing the collection at the Italian Embassy, Bulgari showed its dedication to classic inspirations and modern glamour.
Brand ambassadors Hathaway, Lalisa, and Priyanka Chopra Jonas were in attendance as models walked a curving runway in shape of Bulgari's Serpenti design wearing pieces from the high jewelry collection.
Model and singer Carla Bruni, the former first lady of France, performed for guests alongside Italian signer Mario Biondi, with the two even joining together for a duet. 
After a dinner from Michelin-starred chefs Yannick Alleno and Emanuele Scarello that merged French and Italian culinary elements, guests danced to music from DJ Mia Moretti.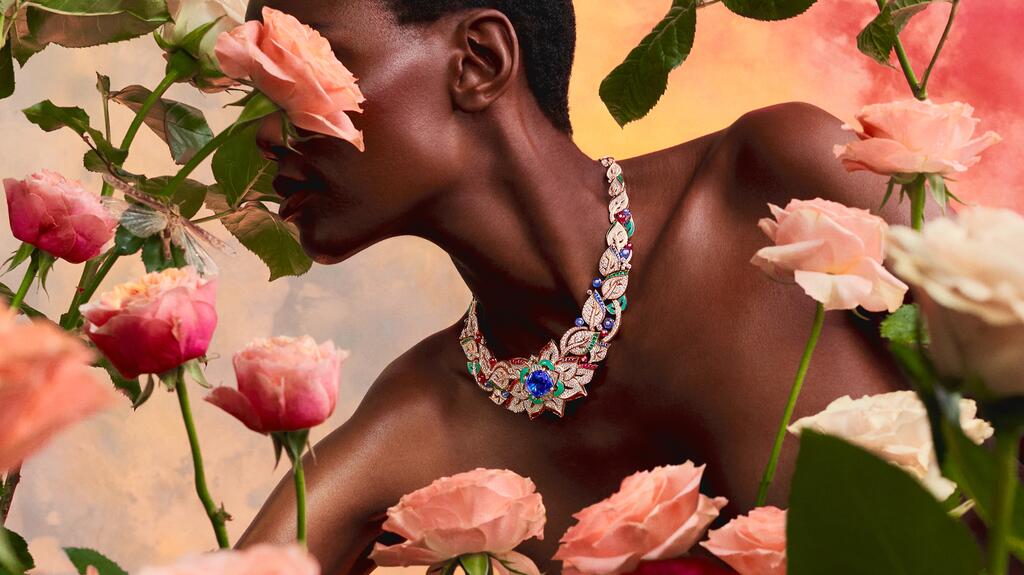 Representing Bulgari's look to innovation while preserving traditions of the past, the house has created its first NFTs.
The buyers of two jewels, the "Magnifica Ruby Metamorphosis" and the "Emerald Glory" necklaces, will also receive matching NFT editions. 
 Related stories will be right here … 
More on Collections
Collections
Nov 27, 2023