Hot Colors, Higher Prices, and Willing Buyers: 5 Observations From Tucson
Senior Editor, Gemstones, Brecken Branstrator rounds up what she heard and saw on the show floors in Arizona.
Tucson has returned.
The desert city's annual slate of gem shows took place last week, although they were not without their challenges—plenty of buyers and exhibitors alike, especially international, weren't able to make it.
But those who were able to travel there were met with a lot of excitement and buzz around the return of the shows.
While I was disappointed the education sessions at AGTA GemFair were canceled and the AGA's annual gemological conference
was rescheduled
, it gave me plenty of time to walk around the various Tucson shows and talk to exhibitors.
Here are a few of the insights I picked up from conversations and my own observations.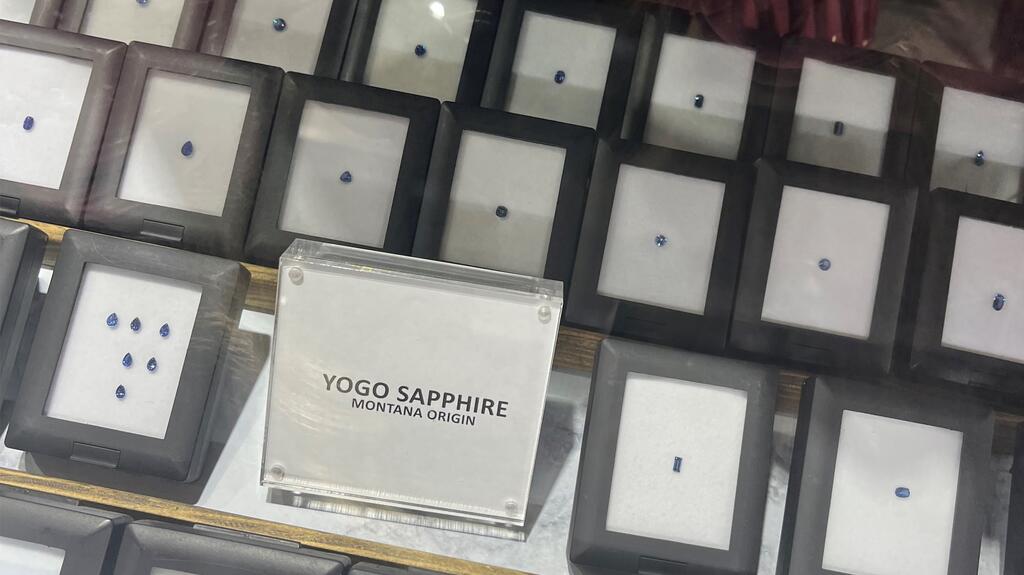 Attendees Came to Buy

At the various loose stone shows, I posed the same question to exhibitors: How is it going?
Most of them had the same answer—it had been a great show.
Some mentioned the holiday season into January had gone so well they were already feeling good, while a few others said within the first few days of the show, they were already up over 2020.
A GJX exhibitor noted something interesting that seemed representative of what I'd heard elsewhere—rather than looking at what an exhibitor had to offer, taking notes, and walking away to explore more options before returning, more buyers were committing to goods immediately this year.
All in all, it seemed that though there might not have been as many buyers present, those that were there were ready to spend, a theme I believe will resonate among many of the industry's trade shows.
And the Color of the Year Is …

Much like 2020, I'd like to call 2022 the year of … teal. 
When chatting about what buyers were looking for in Tucson, exhibitors mentioned teal more than a handful of times. It's great news for Montana sapphires—there's a lot of opportunity ahead of them. 
Likewise for spinel, particularly the gray colors.  
There were also a few mentions of the popularity of morganite at the shows as well as soft- or minty-green garnets or beryl, which made me wonder—was the prediction I heard in 2020 about the return of pastels coming to fruition? 
After a few years of vibrant, saturated pops of color being on top, it would be an interesting change. 
Other notable mentions: Opals were popular across the board, with one exhibitor mentioning they couldn't seem to keep enough opal doublets in stock for designer demand.

One gemstone cutter at the Pueblo show said he had showed up with quite a few sphene stones and, yet, had only one left when I visited on Wednesday.

Sapphires, zircons, and garnets also got many mentions, but before I end up just listing all the gemstones, I can summarize this section with an apt observation from a GemFair dealer—people were buying whatever they could get their hands on that they thought they could sell for a profit.

Supply is limited after the last two years, after all, and so many buyers were snapping up what they could when they could.

Several exhibitors also brought up specific cuts and shapes when I asked them what attendees were looking at—cabochon sets for one lapidary company, "anything in kites" for another, as well as sugarloaf cabochons and matched hexagons, with one designer even saying they didn't need new material, just new cuts.

It's not totally surprising since there's been an increased focus on special or different cuts over the past few years, but the trend has perhaps been helped along by the limited amount of goods available.

What Pricing Looked Like
Pricing was an interesting factor at play at this year's shows. Unsurprisingly, prices were up for much material being offered. 

Interestingly, one designer noted prices were inconsistent among exhibitors at the start, adding she noticed them then trying to correct in real time as the show was going on, presenting her with a new challenge. 

Another dealer also said he had people coming to his booth and asking whether stones were old stock or new stock, inquiring because they thought the former might be more affordable.

While not everyone had to raise prices, depending on their inventory levels through the pandemic, it does seem like they will hold firm for a while across the board. 


Sourcing Updates

It's been a tough two years in many respects but from an editorial perspective, I've found it difficult to cover the market given the way
COVID impacted mining activity
and trading activity.
I must've said to dozens of people while I was in Tucson that I had not only missed having conversations with the industry but the regular updates on what was going on at the source. It is, after all, one of my favorite areas to cover.
Unsurprisingly, the lack of mining has also meant few new developments in sourcing and little to write about lately.
There weren't many updates from the Tucson crowd about new material when I asked, but I thought it worth mentioning the few that came up: more blue zircon from Malawi, a really lovely saturated purple chalcedony from Ethiopia (see the Instagram post above) and a designer noting she found a new aquamarine source from Nepal.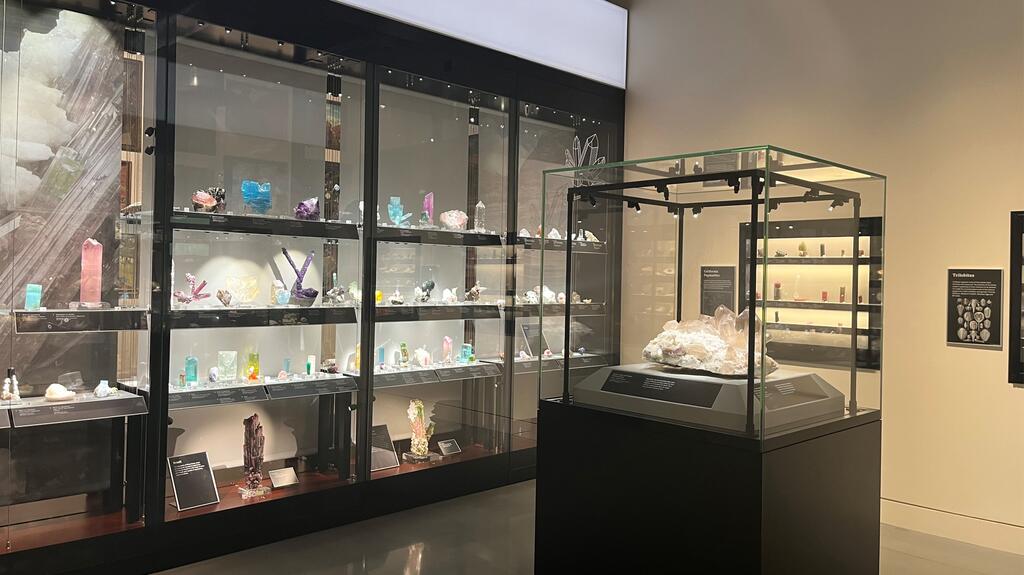 Tucson's Newest Attraction

There was so much chatter about the University of Arizona's new Alfie Norville Gem and Mineral Museum prior to the gem shows—including my own stories about a
gemstone tapestry
and a
collection of American gems
on display—and anyone who visited will tell you it was well worth the hype.
The museum held a
soft opening last year
, but this marked the first time the industry got to celebrate it in a big way. 
Many ventured over to the museum during the daytime, and still more turned out for GIA's "Night at the Museum" event, where they announced the winner of this year's Gianmaria Buccellati Award for Excellence in Jewelry Design (congrats to GIA graduate Meghan Simmons!) and the launch of the Alumni Collective. 
As you wander through, the museum takes you beautifully from minerals and formation through to the mining, cutting, and polishing process to give visitors the full picture and make sure every aspect of the trade is covered. 
Kudos to the team on a truly amazing museum. I look forward to many more years visiting. 
 Related stories will be right here …
More on Editors