James Avery Opens New Austin-Area Office
The 22,000-square-foot space is home to a new regional office and a retail store.
Kerrville, Texas—James Avery Artisan Jewelry recently announced the grand opening of its new regional office and retail store just outside of Austin, Texas.
The retailer opened a 22,000-square-foot combined space within The Artisan at James Avery Plaza, an office and retail building located in Cedar Park, Texas.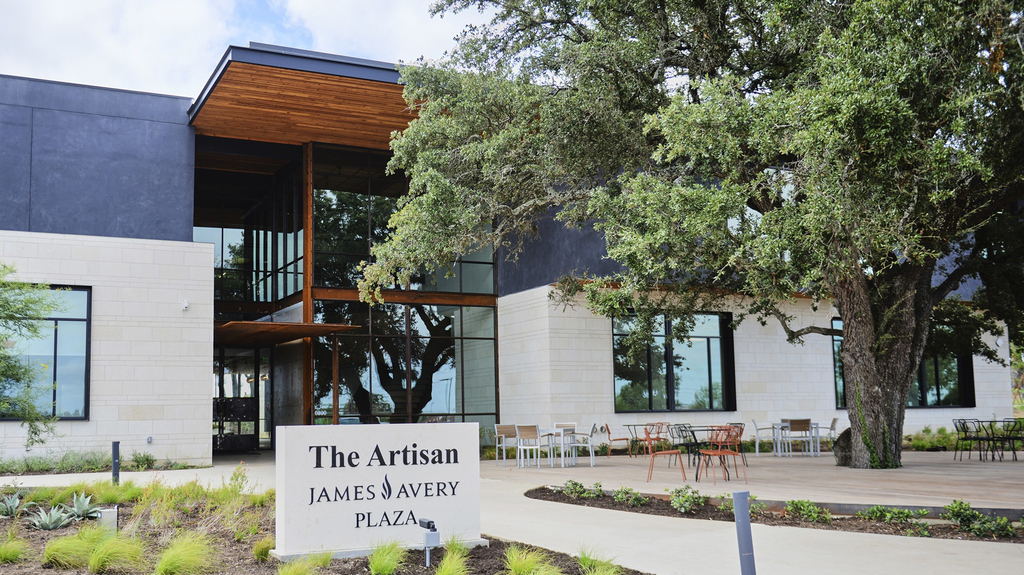 The office, designed by Michael Hsu Office of Architecture, is surrounded by greenery, meant to evoke a similar vibe to the "retreat-like experience" of its headquarters in Hill Country.
"The building is positioned to take advantage of the beautiful terrain of the site and the wonderful trees. Nestled onto nine acres, this building was designed to incorporate many of the materials used on our main Kerrville campus and executed with a contemporary look and feel," said James Avery CEO John McCullough in a press release. 
 Related stories will be right here … 
There are pedestrian walking trails and outdoor gathering places around the property, which sits about two miles from restaurants and retail stores.
The interior designs of both the office and the retail store "pay homage to the craft of jewelry-making with an expressive structure," said the company.
 James Avery has more than 2,800 employees, including 1,000 in its headquarters and 650 in Kerrville.
"Although our corporate offices will remain in Kerrville, as they have for over 65 years, we're excited to expand our facilities in Cedar Park," said McCullough. "Our teams have worked very hard on the impressive building and beautiful workspace."
Its headquarters, retail store, visitor center, and a manufacturing facility will remain in Kerrville. It also has manufacturing centers in Comfort and Hondo, Texas.
There is a space measuring more than 16,00 square feet within the building that will be available for lease to other tenants.
More on Majors