Briony Raymond's Zodiacs Are the Most Magical of the Year
The new "Memoir Lockets" differentiate themselves from other astrological jewels.
In current times one could argue that, in addition to death and taxes, if there's anything certain in life, it's uncertainty. 
With few things set in stone in the pandemic era, astrology seems as good an oracle as any to make sense of the present and ascertain guidance for the future. 
For New York City-based jewelry designer Briony Raymond, astrology holds a persisting appeal that serves as muse for some of her eponymous collection. 
"I studied art history at university and have always been fascinated by people and ideology—both real and mythical—that have endured the ages and maintained relevance in art and culture," Raymond explained over email. 
"Though some iterations of ancient mythology do not feel applicable to modern times, astrology has truly stood the test of time. Over 2,000 years since its inception, we continue to be fascinated by our zodiac signs, often looking to them as a means to understand ourselves and our destiny."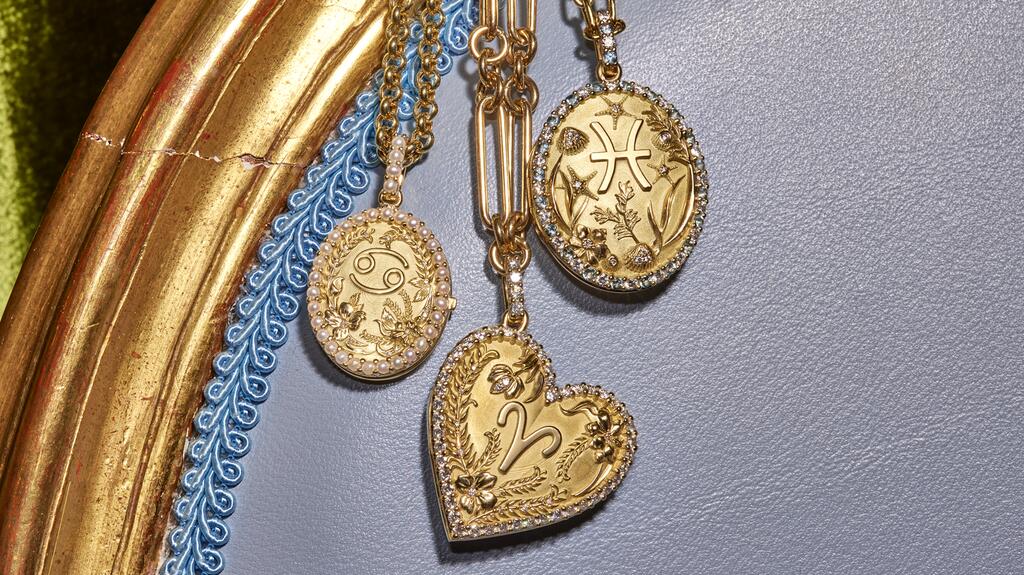 While zodiac signs are a stalwart of jewelry symbols in the vein of initials or birthstones, contemporary jewelry designers have embraced astrology with vigor in the past couple of years.
Raymond, who earned her jewelry pedigree at Van Cleef & Arpels selling to VIP clients for 10 years before launching her own brand, began designing zodiac-inspired jewels in earnest about four years ago, debuting them in 2019. 
She created an entire collection of medallions with finely wrought astrological figures depicted in low-relief representing each sign in the zodiac—a centaur for Sagittarius, crab for Cancer, and so on.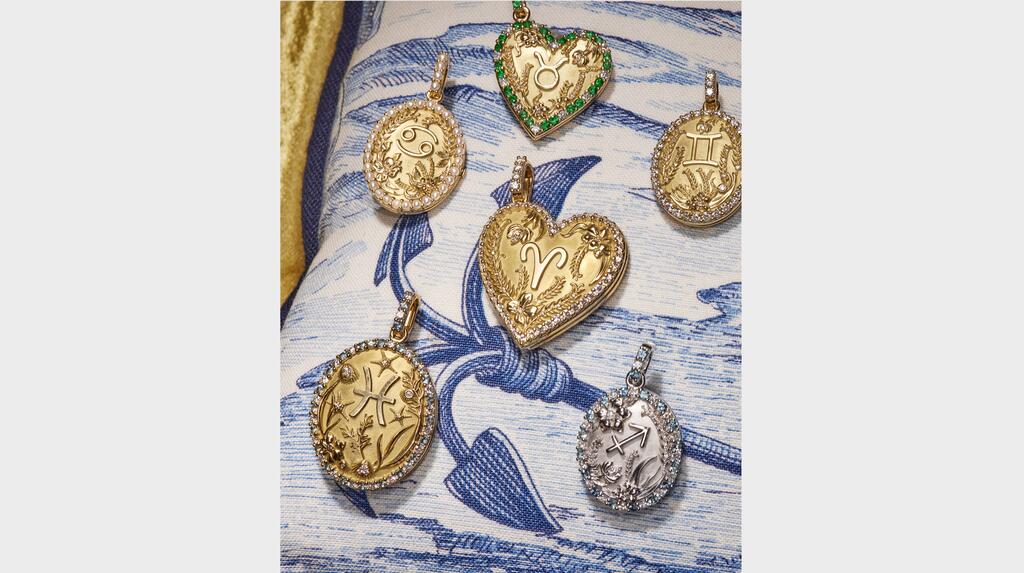 Now, Raymond has, in this editor's opinion, perfected her zodiac fascination with the enchanting new "Memoir Lockets." 
The lockets are an evolution of the medallions. While the latter are visually rooted in their associated mythological figures that are universal cultural touchstones, the new lockets feel mined from Raymond's personal aesthetic. They are whimsical, romantic, and unique from any zodiac interpretation I've seen.   
Each features a zodiac sign's basic astrological glyph amid a sculptural garden of plants and flowers. Lockets are oval- or heart-shaped—my personal favorite—and crafted in two different sizes.
They come in a pearl halo, diamond halo, and diamond and colored gemstone halo editions, allowing for the personalization to which Raymond so expertly caters.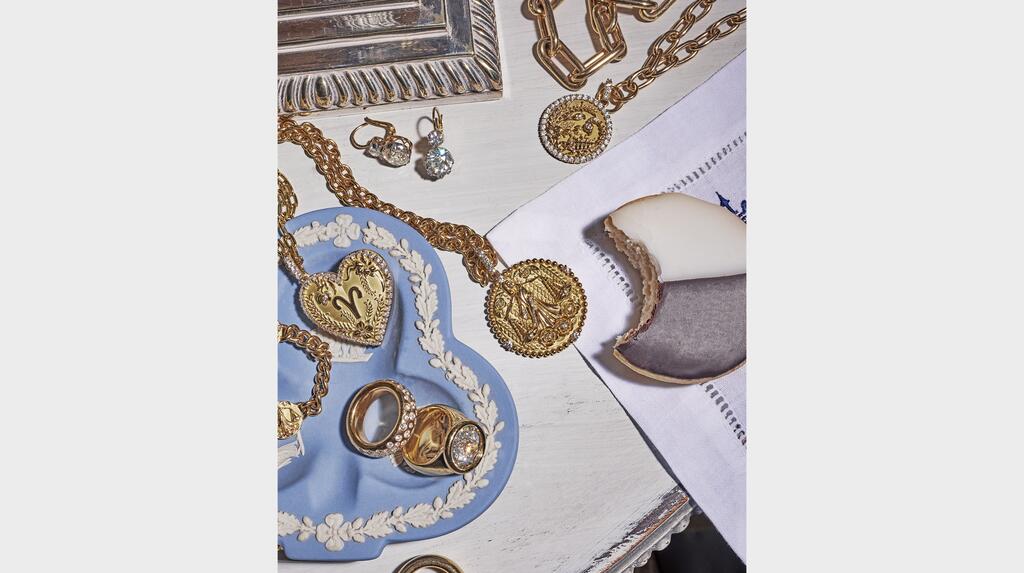 With such exquisite detailing, one can only imagine how painstaking the process is to bring these to retail, which Raymond did just in time for the 2021 holiday season, launching them the week of Thanksgiving. 
Raymond said her design process entails "a mixture of sketches, renderings, wax prototypes and initial castings" in the journey to the final collection. 
"It is a collaborative effort with my wonderful design team and incomparably talented jewelers! I am so thankful for the extraordinary team we have built and find their ability to translate my vision—sometimes more challenging to decipher than others I am sure—into beautiful handmade treasures."
It's a collaboration that requires close contact between Raymond and her team of master jewelers, making local New York City production a necessity.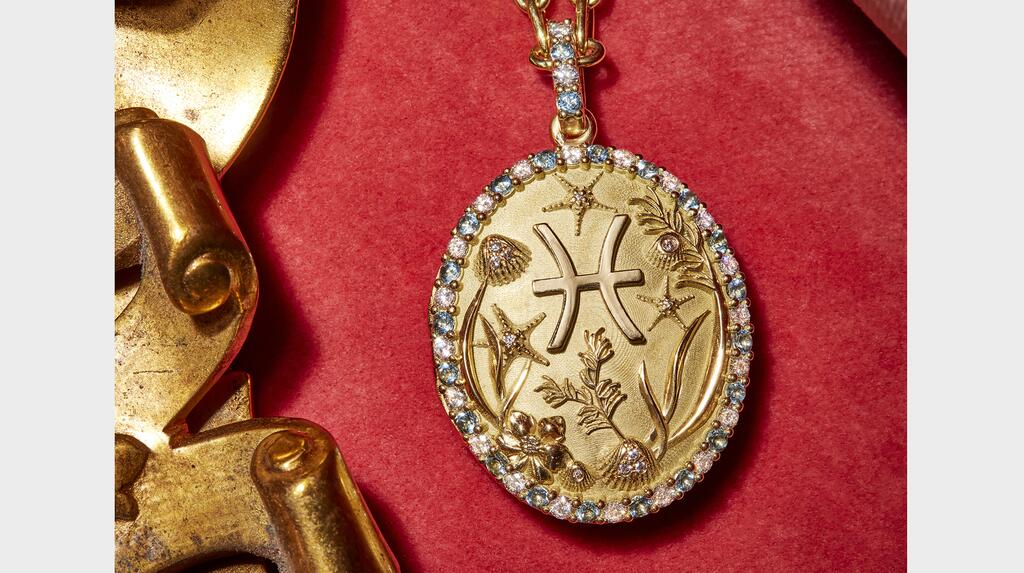 "Supporting the New York jewelry industry is incredibly important to me as is being able to oversee every step of the production process from beginning to end," she remarked. "I appreciate my wonderful jewelers more than I could ever say!"
The Memoir Locket collection boasts a sumptuous campaign befitting such an exciting new design venture. 
It features the lockets in various vitrines throughout the designer's studio, the richness of brocade fabrics and decadent chocolates aligning with Raymond's particular brand of heirloom-worthy luxury.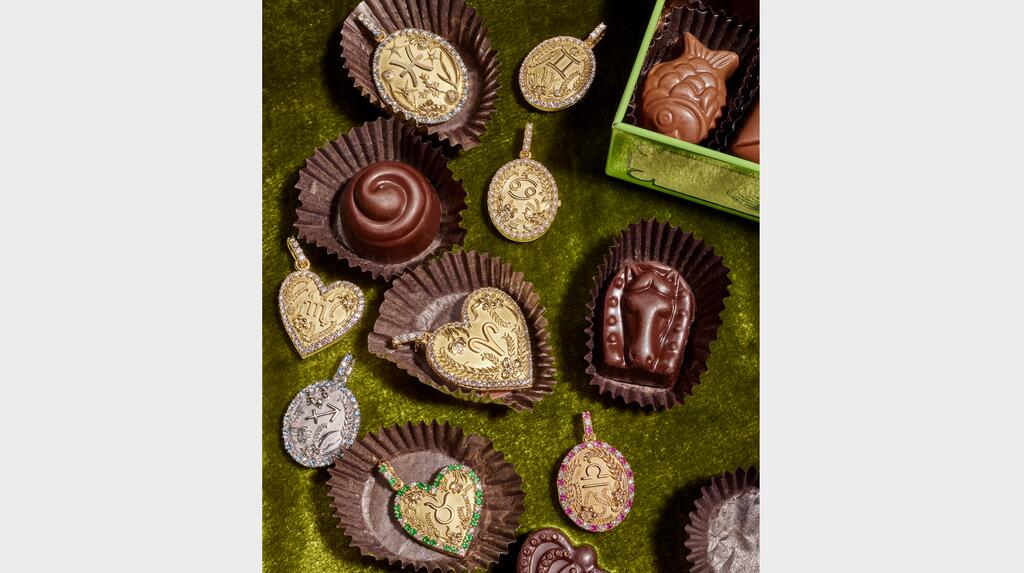 Will Kahn, the Town & Country and Moda Operandi alum of
Will's Notebook Instagram
fame, styled the campaign, which Jeffrey Westbrook photographed.
"We gravitated toward a concept of the lockets functioning as sculptural talismans, each completely unique to its owner," Raymond said.
Raymond, a Gemini, gravitates toward wearing her loved ones' star signs, personally. She favors a "Zodiac Generations Necklace" with medallions in honor of family members, their zodiac on the front and names and birthdates engraved on the back. 
"Jewelry is innately very personal," Raymond said, "it literally lies on our skin, adorns our body. I feel happy and comforted wearing symbols of my nearest and dearest close to my heart."
 Related stories will be right here … 
More on Editors