Ilene Joy Launches '70s-Inspired Collection at Art Basel Miami
It's a collaboration with super stylist Elizabeth Sulcer, who also stars in the campaign for the capsule collection.
Miami—Ilene Joy Fine Jewelry is launching its second collection at one of the top art fairs in America.
Debuting this week at Art Basel Miami, the New York City-headquartered brand is unveiling a capsule collection in collaboration with one of fashion's top stylists, Elizabeth Sulcer.
The 16-piece assortment focuses on bold 1970s glamour, starring colored gemstone cocktail rings and party-ready earrings that would feel as at home at Studio 54 as they would on luxurious partygoers today.
Crafted in New York, the collection is rendered in 18-karat gold with vibrant pops of color courtesy of gemstones like aquamarine and teal-colored tourmaline.
These gems are the centerpiece of signet rings meant to be layered and mixed and matched.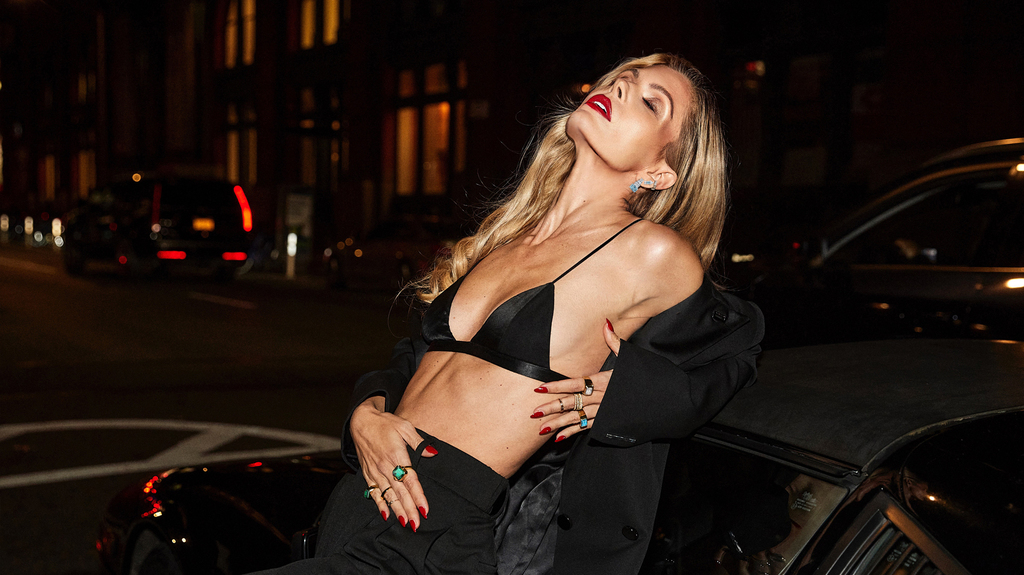 Short, cascading earrings mix fancy-shaped stones for maximum impact; white sapphires ascend in size and are capped off with aquamarine or tourmaline. Likewise, trillion-cut diamonds are combined with Asscher-cut white sapphires and Asscher-cut aquamarine and tourmaline, sometimes mismatched to create an interesting asymmetry.
Bold, clean lines make the collection's rings feel genderless. One signet ring available in two slightly different dimensions is rendered totally in gold, without any distracting details.
Likewise, diamond pavé huggie hoops with colored gemstone drops act almost as a palette cleanser, serving as a perfect jewelry basic to be worn daily.
The only overt point-of-view comes courtesy of asymmetric elements, like hoops with one dangling aquamarine set north-south, and its pairing set east-west.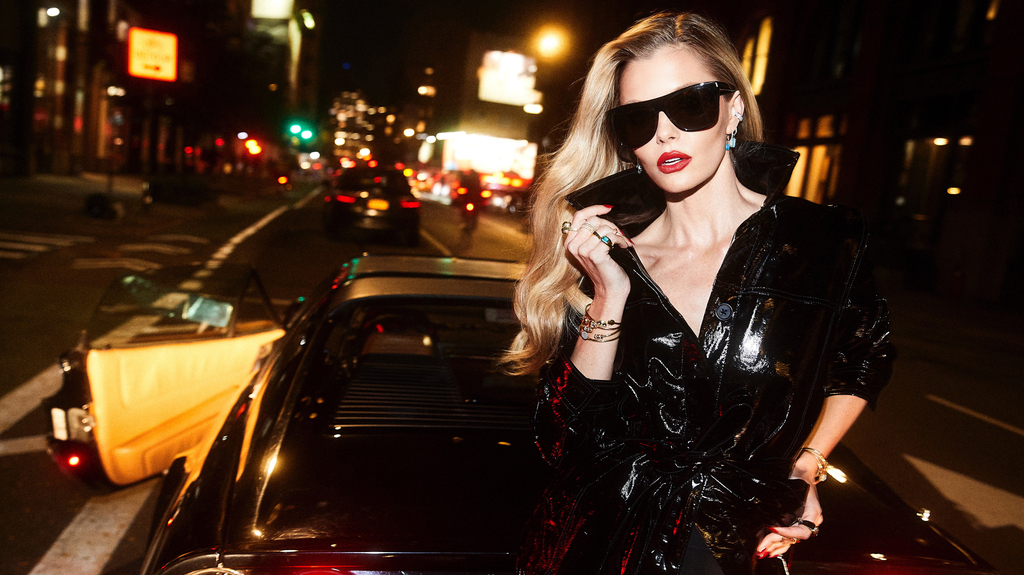 These are jewels primarily for occasion dressing, to be reached for again and again in the jewelry box.
The most technically advanced jewel in the capsule collection is a cocktail ring that swivels. On one side is an aquamarine and the other a tourmaline. The brand intends for its clients to customize jewels as they desire, incorporating different stones into the collection's framework.
The collection's accompanying campaign conveys total night-out glamour, showcasing collaborator Sulcer—who one could easily imagine works as a model in her day gig rather than a celebrity stylist—decked out in the collection.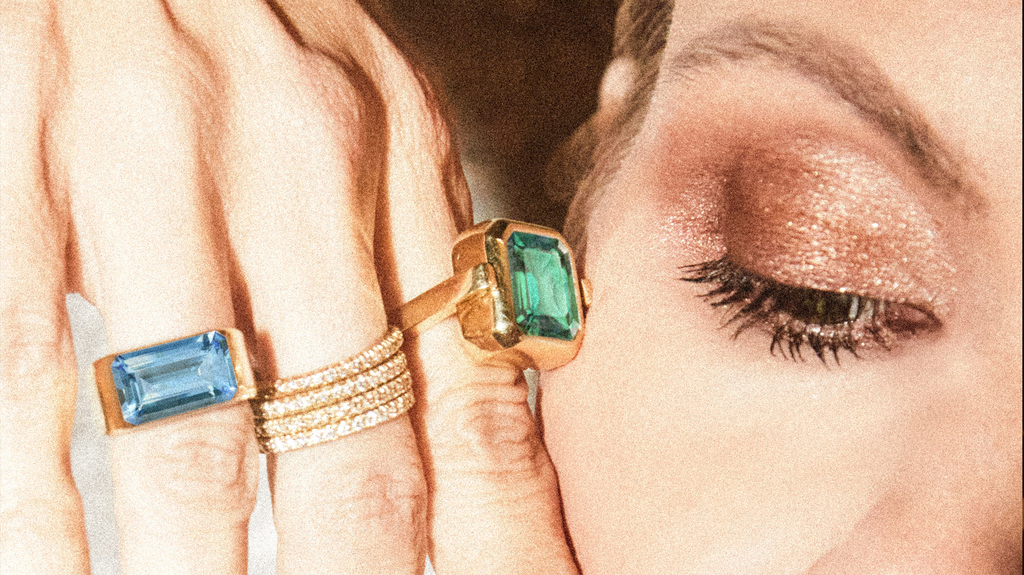 "This collaboration was an iconic moment for me, with Ilene Joy the perfect jewelry brand to bring to life my inspiration. I love the chic glamour of the '70s, the mystery of Studio 54, and the glory days of style," Sulcer said. 
"The obsession with the beauty of a golden age, combined with strong power lines accented with powerful green and blue colored stones, reminds me of the purest and most beautiful moments in life. I wanted to translate a bit of my dreams into reality and there was no one more perfect than Ilene Joy to express this through her magnificently unique creations."
David Roemer shot the campaign in Midtown Manhattan, while Jean Claude Billmaier was responsible for video. Hair was by Ward Stegerhoek and makeup by Soo Park.
Ilene Joy launched in New York City in 2019. Today, the eponymous founder is based in New York and Los Angeles, with the collection produced in the former's Diamond District. 
Ilene Joy is hosting a pop-up with Sulcer to fête the new collection at the Faena Hotel Miami Beach on Dec. 1 and 2, coinciding with Art Basel Miami.
The collection is available on the
Ilene Joy website
, as well as Broken English and chat commerce destination Threads. 
 Related stories will be right here …
More on Collections