De Beers Is Bringing Back Its 'A Diamond Is Forever' Ads
It also has a new sourcing program called Code of Origin and a partnership with National Geographic to help protect the Okavango Delta.
Las Vegas—"A Diamond Is Forever" is getting a revival this fall.

In Las Vegas, De Beers Group announced plans for a new marketing campaign built around the iconic tag line but updated for a new generation, said Chief Brand Officer David Prager. 

The campaign, which is expected to launch in late October, is the company's first campaign branded as "De Beers" but not focused on De Beers Jewellers since the late 1990s. 

De Beers is releasing limited details about the campaign right now, but a couple things are clear.

It will promote the natural diamonds De Beers Group sells across its properties—at De Beers Jewellers stores, via Forevermark and, eventually, through the new Code of Origin sourcing program. (Lightbox, the company's lab-grown diamond line, is not branded as De Beers and will not be part of this campaign.)   

And De Beers said the campaign will be inclusive, in terms of the people represented, the moments celebrated and the jewelry worn, featuring designs sold at De Beers Jewellers stores and by Forevermark. 

In addition to its new campaign, De Beers will also invest in communicating about its environmental and social programs, something the company sees as key in speaking to younger consumers today, millennials and—to an even greater extent—Gen Z, the diverse generation that follows.

In an interview with National Jeweler Wednesday, De Beers Executive Vice President Stephen Lussier said Gen Zers are even more socially aware than their older millennial peers and "very brand-oriented" in the luxury space. 

They want to be part of the brands they follow and invest in, and they want those brands to not just "do no harm" but to actively be making positive change in the world. 

De Beers does a lot of good in the communities where it mines, Prager said in the same interview, but consumers haven't necessarily been getting the message. 

"No matter how good our story has been, it's been very difficult to connect a consumer to it." 


 Related stories will be right here … 
In late 2020, De Beers announced "Building Forever," a set of goals it hopes to achieve by 2030 that are built around four pillars: protecting the environment, fostering equal opportunity, partnering for thriving communities, and leading ethical practices across the jewelry industry.   
On Wednesday, the company announced a new partnership that will aid in its environmental goals.
"Okavango Eternal" is a partnership between De Beers and National Geographic aimed at protecting the source waters of the Okavango Delta and the lives and livelihoods they support.
The Okavango Delta is located in northern Botswana and holds protected status. But the delta originates from the unprotected Okavango Basin, which spans southern Angola, eastern Namibia, and northern Botswana, fed by rain from Angola's highlands.   
National Geographic has been working since 2015 to secure permanent, sustainable protection for the basin through its Wilderness Project.
Now, De Beers joins National Geographic in its mission, making a five-year commitment to provide money and resources to protect endangered species in the area, support conservation resources, ensure water and food security for more than 1 million people, develop livelihood opportunities for 10,000, and raise awareness about the importance of the Okavango Delta.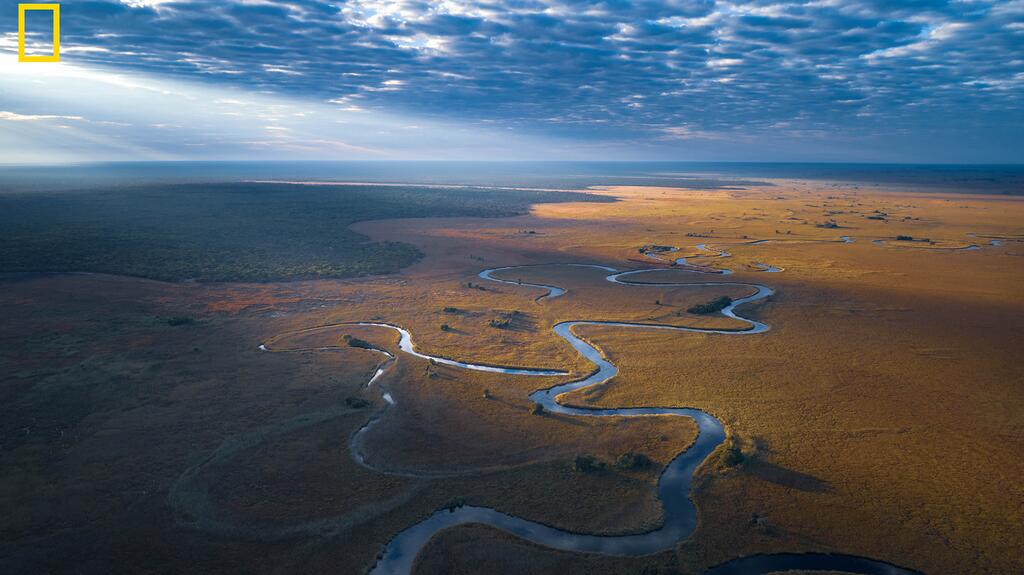 The return of "A Diamond Is Forever" and the National Geographic partnership were just two of the announcements De Beers made Thursday at its annual breakfast event in Las Vegas. 
The diamond miner and marketer also announced a new source program that opens up mine-to-market traceability to a broader swath of the industry, De Beers Code of Origin. 
Code of Origin will enable participating retailers to say, "This is a De Beers diamond," even if it is not Forevermark. 
Under the program, a unique code will be inscribed on the table of De Beers diamonds larger than 0.30 carats. It will serve as proof that the diamond is natural and conflict-free, originating from one of De Beers' mines. 
De Beers will not be providing the exact mine of origin with each diamond, Lussier explained in Wednesday's interview. Jewelers will be able to say the De Beers diamond was mined in either Botswana, Namibia, South Africa, or Canada. 
"Knowing [exactly] where a diamond comes from; it's not that important," Lussier said. "What I really want to know is, what positive impact does it have where it comes from?"
Code of Origin is still in what De Beers called the "learn to scale" phase, though the goal is that the majority of diamonds De Beers sells into the market will carry this code. 
De Beers is looking for more development partners for Code of Origin as it aims to expand the program in 2022. 
More on Sourcing
Sourcing
Sep 29, 2023