Rolex Names Its 'Explorer of the Year'
Kenyan conservationist and wildlife advocate Paula Kahumbu received the honor.
New York—Rolex has a long history of supporting global exploration and in recent years, that has shifted to a focus on conservation. 


Recently, the watchmaker announced the 2021 Rolex National Geographic Explorer of the Year is conservationist and wildlife activist Paula Kahumbu. 
The Kenyan organization aims to protect wildlife through education, bringing children to Kenya's national parks and reserves; community development, helping foster peaceful relationships between local populations and animals; media, such as documentaries; and legal measures to create further wildlife protection.
Kahumbu grew up in rural Nairobi, according to Rolex, and counts famous anthropologist Richard Leakey as her mentor. 
She enlists a holistic approach in her efforts to promote sustainability, and mobilizes people through media such as blogs, videos, and podcasts. 
Kahumbu adheres to the philosophy that Africans should be at the forefront of the conservation conversation on the continent. 
She was part of the "Hands Off Our Elephants" campaign, working alongside Kenya's First Lady Margaret Kenyatta to spur the justice system to combat elephant poaching and ivory trafficking. 
Kahumbu has written children's books about animals, and produced the documentary "Wildlife Warriors," which Rolex said is the first wildlife television series made by Africans for an African audience. 


 Related stories will be right here … 

Kahumbu's previous roles include executive director for the Kenya Land Conservation Trust and head of the Convention on International Trade in Endangered Species of Wild Fauna and Flora office of the Kenya Wildlife Service.
Of her many accolades, including previous honors from Rolex, Kahumbu received the "Order of the Grand Warrior" from Kenya's president in 2014.
Rolex honored Kahumbu with the Explorer of the Year title at the National Geographic Explorers Festival, held digitally earlier this month. 
"Through our Perpetual Planet initiative, we support individuals and organizations using science to understand the world's environmental challenges, devise solutions to restore balance to our ecosystems and safeguard the Earth for future generations," said Arnaud Boetsch, director of communication and image for Rolex.
"As part of this commitment we are actively involved with the National Geographic Explorers Festival and delighted that exceptional individuals receive the Rolex National Geographic Explorer of the Year award. We want to congratulate Paula Kahumbu on being this year's award recipient."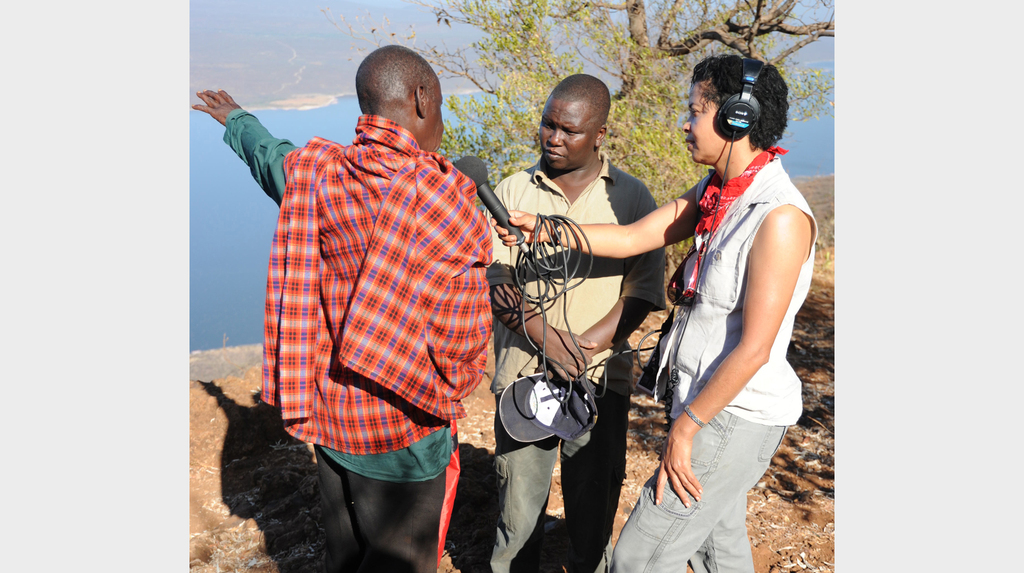 The annual Rolex National Geographic Explorer of the Year award honors an individual who is a leader in exploration, illuminating the planet's challenges and inspiring others to create a more sustainable future. 
The award is part of Rolex's Perpetual Planet initiative, launched in 2019.
The initiative's mission is three-fold: funding individuals who are bettering the world through its Rolex Awards for Enterprise; preserving the oceans; and understanding climate change through data. 
Rolex works toward the latter goal in partnership with National Geographic. The companies have partnered since the 1950s, with a special emphasis on supporting exploration since 2017. 
More on Watches
Watches
Dec 01, 2022