Judith Ripka Opens Store in Westchester, New York
The brand's first store in a decade, it also will house an art gallery.
New York—Judith Ripka is beginning a new chapter in a new location.
Founded in 1977 by its eponymous designer, Judith Ripka was acquired by Xcel Brands
in 2014
.
Now, it's opening its first boutique in a decade in Westchester County, New York, a suburb of New York City where the brand originated.
Slated to open its doors in June in shopping center The Westchester in White Plains, Xcel Brands said the brick-and-mortar move marks the brand's continued relevance in today's market and its official rebirth.
"We are looking forward to Judith Ripka's opening in The Westchester," said Xcel Brands Chairman and CEO Bob D'Loren.
"The White Plains and surrounding communities have such an artistic flair and appreciation for luxury, both of which we are delighted to be part of. We've been seeing considerable growth online from customers outside of the New York City area. To better serve our customers, we expect to continue expanding our physical presence."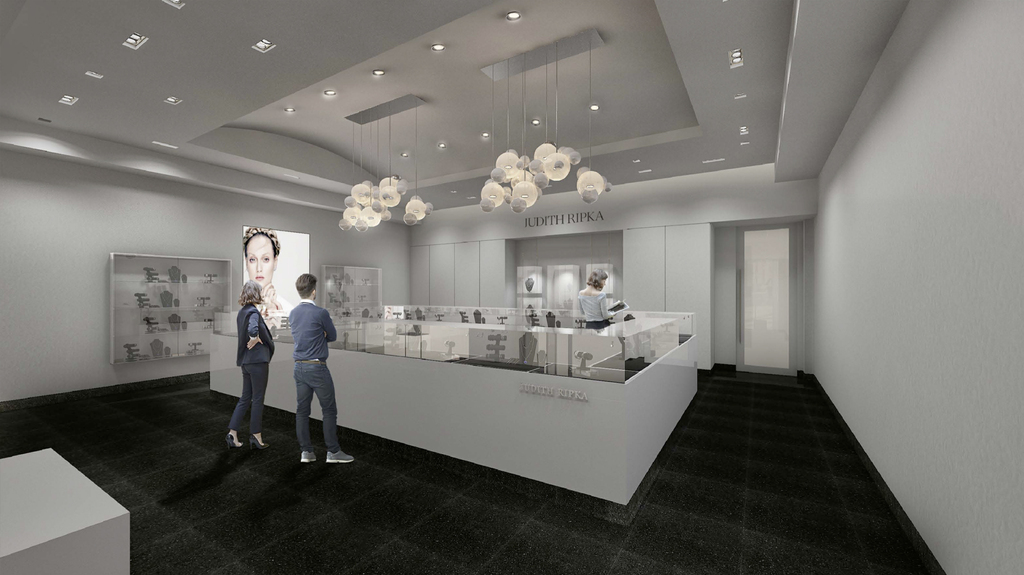 Knowing that today's customer desires a retail experience, the new boutique will also function as a rotating art gallery, inspired by immersive art experiences that are social media friendly, Xcel Brands said.
In addition to Judith Ripka fine jewelry, "elevated" objects and gifts as well as contemporary art will be featured in the space on a rotating basis.
The store will commence with an exhibition of photographs from French and American artist
Laurent Elie Badessi
.
Badessi's works are displayed in important public and private collections around the world, from the Whitney in New Yok City to the Bibliothèque Nationale de France Paris.
Born into a multi-generational family of artists, the photographer moved from Paris to the United States in the 1990s.
Some of his most recognized works are a book called "Skin," focused on the human figure; a Charles Jourdan advertising campaign on permanent display at Musée de la Publicité-Musée des Arts Décoratifs; and his "Age of Innocence" exhibition at the National Portrait Gallery in London.
To stay current with the forthcoming store's rotating display of artists, see
JudithRipka.com
.
 Related stories will be right here … 
More on Independents