Here's What You Should Know About the New 'HardRock Summit'
The event, slated for Sept. 16-21 in Denver, is open to the trade and the public.
Denver—Some gem and mineral lovers may have opted to skip Tucson this year, but there's good news for them—a new event is scheduled to take place this fall in Denver.
The
HardRock Summit
is slated for Sept. 16-21, comprising two components at two different venues.
"Evolution" will feature minerals, fossils, and meteorites and will be held Sept. 16-19.
Located in the Four Seasons Ballroom (housing 120-130 exhibitors) at the Colorado Convention Center, this part of the event is aimed at U.S. and international trade buyers, scientific institutions, and private collectors, but is open to any member of the public who is interested.
The second component of the HardRock Summit is "Sparkle & Joy" at the nearby Sheraton Denver Downtown Hotel, which can accommodate 260 exhibitors. Sparkle & Joy is scheduled for Sept. 18-21 and will feature fine gemstones, fine jewelry, and high-quality gemstone objects.
This section of the summit will be home to AGTA's new
GemFair Denver
.
While the HardRock Summit might be new, it involves established players.
Christoph Keilmann, manager and organizer of Gemworld Munich in Germany—an event his father started nearly 60 years ago—and Wolter Mehring, who helped develop the Pueblo Gem & Mineral show in Tucson, are organizing the event.
Keilmann said in a recent interview with National Jeweler that he had been considering such an event for a while after realizing Gemworld Munich should expand its footprint into the United States.
Outside of the market's two biggest shows—Tucson and Las Vegas—he realized there was space for his company in Denver in September, especially given feedback from dealers who were eager to have a consolidated event.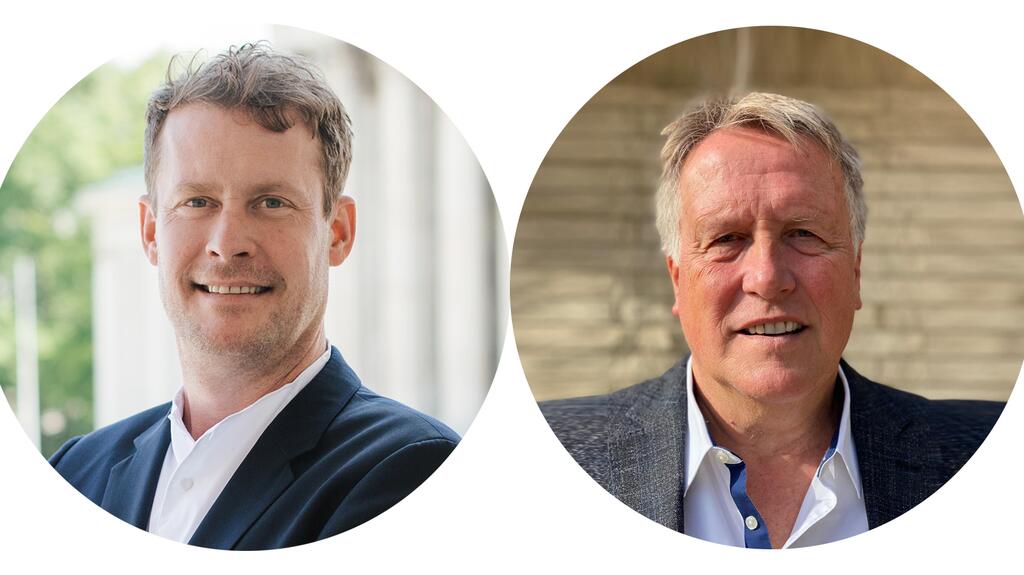 The move proved to be a prescient one.
Earlier this year, the Denver Mart complex closed after more than five decades in operation. The venue housed, among other things, the popular
Denver Gem and Mineral Show
and its participating gem, mineral, and fossil clubs. 
Now, the show has agreed to be a part of the HardRock Summit and will have its own space in Evolution.
To take into account all interested parties, and to help create synergy between Evolution and Sparkle & Joy, HardRock Summit organizers are planning what they call a "B2B2C" concept, allowing for public admission to the event, with activities and buying opportunities dependent on group status.
Trade buyers, for example, won't have to pay an admission fee but will be required to have a business license and to register for the event. The buyer badge will give them access to both Evolution and Sparkle & Joy.
Those deemed as "VIPs" will also have to register, as well as pay $30. The VIP badge allows the public access to both parts of the event as well. 
The third and final tier is the Public ticket, which allows the holder access to Evolution only.
These groups will have different color badges so exhibitors can immediately identify whom they're talking to and what price they should be giving them, Keilmann said. 
He said allowing the public into the more traditional trade event helps them better understand the supply chain and creates transparency.  
"When we can take the consumer with us into these fairs, into these markets, then we can create much more trust with them."
 Related stories will be right here … 
The HardRock Summit will also feature special exhibits and events, including the possibility of a rhodochrosite exhibition showcasing top-quality specimens from Colorado. (The
storied Sweet Home Mine
is located just southwest of Denver.)
There will also be plenty of education, both for consumers and the trade.
Ultimately, while the summit will leverage the connection between the goods at both events and aim to build a community, organizers want to make sure they're building the business aspect to make it worth it for exhibitors and buyers alike, Keilmann said.
As a smaller, family-run company, Gemworld Munich can respond to exhibitor needs faster than some of the market's bigger players, he said.
To help understand where changes might be needed, the company has enlisted four "ambassadors"—Alan Hart, Manos Phoundoulakis, Dave Waisman, and Kirby Siber—to communicate the goals of the show to their respected areas of expertise, and to solicit feedback and suggestions from participants.
Next year, HardRock Summit will be slightly earlier—it's currently slated for Sept 5-11, 2022—as international trade shows resume and people will need to travel.
In 2023, plans call for the summit to move into bigger exhibition halls in the convention center.
For 2021, businesses interested in exhibiting at Evolution can reach out to Marcie Wellman at
exhibit@hardrocksummit.com
, and those interested in exhibiting at Sparkle & Joy can reach out to Cecilia Wun at
cecilia@hardrocksummit.com
.
In addition to the summit, another traditional event will be taking place in Denver this fall. 
The
Denver Mineral, Fossil, Gem & Jewelry Show
is still on, scheduled for Sept. 10-19 at the National Western Complex.
Show organizers told National Jeweler they expect this year's event to be its biggest in its 13-year history, anticipating 50,000 visitors and more than 500 dealers.
More on Events & Awards