Quality Craftsmanship from a True Family Business
In a world where most compete against price, Pompos Jewelry Corporation competes with unparalleled craftsmanship.
Brought To You By Pompos Jewelry Corporation
In a world where most compete against price,
Pompos Jewelry Corporation
competes with unparalleled craftsmanship. Since our factory opened in 2005, our family business has been of the mindset to consistently attain the highest quality craftsmanship, without excuses, while always striving to improve on each facet of our business. 
Anyone can find high-quality diamonds and gemstones but very few in the United States can produce jewelry equal to the quality that we make in our custom shop in downtown Los Angeles.
 Our father, Pompos, started in the jewelry industry at the young age of 14, learning how jewelry was made by hand. Bringing what he learned with him, he moved to California and continued his journey learning all aspects of hand fabricating jewelry from start to finish. With a natural talent, Pompos soon became one of the highest paid setters in Los Angeles and in the early 90's he started his own business.
He fabricated some of the most respectable jewelry at the time, including his invisible setting, which was the best in the jewelry industry. Later, he was a pioneer of the round invisible setting and the jewels he fabricated were second to none.
As we, his children, joined in Pompos' endeavors, we created our own company,
Pompos Jewelry Corporation
. Our goal in doing this was to hand fabricate fine jewels for retail jewelry stores, where we could stay true to ourselves and maintain our high standards of quality.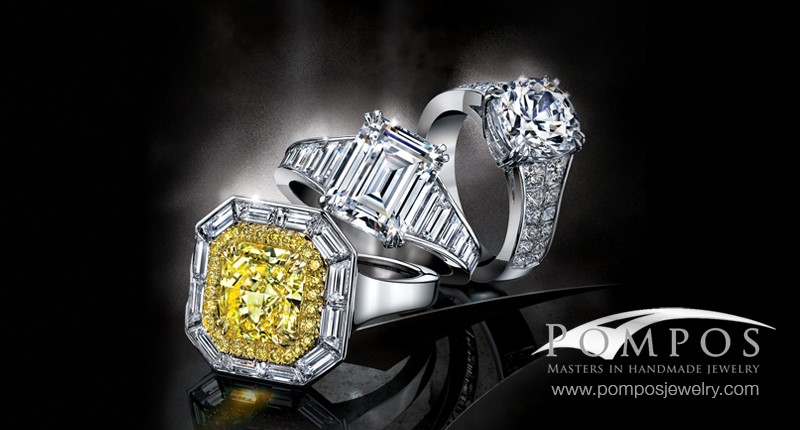 With our eye for unique & beautiful diamonds and colored gemstones combined with our passion of creativity and craftsmanship, we are guaranteed to stand above the rest to provide you with an unparalleled experience. Whether you have center stones that need mounting or are in need of exceptional finished jewelry,
Pompos Jewelry Corporation
would be delighted for the opportunity to work together with you. We believe that together, we can create a collection of fine jewels that will be worthy of your name.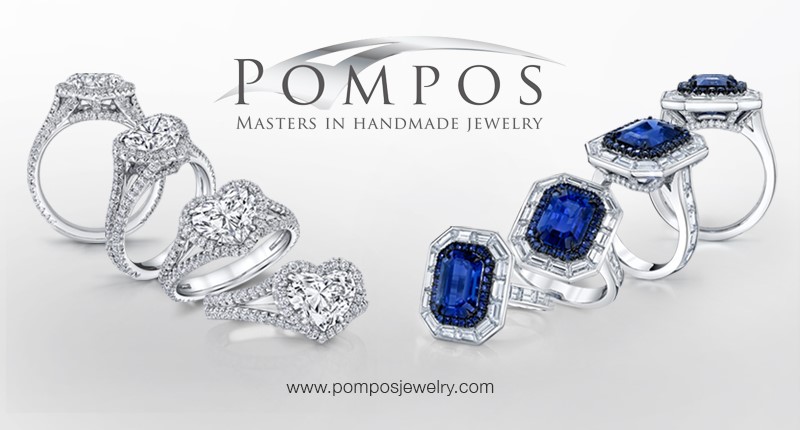 More on Collections