5 Big Developments in the Gem World in 2016
Senior Editor Brecken Branstrator rounds up the stories that shaped the colored gemstone industry this year.
The colored gemstone market is dependent on a number of factors that are quite fluid-- supply, consumer demand and purchasing habits, economic and political factors--so that within the span of a year, a lot can change.

As economies stabilize in some regions and slow down in others, new markets become important. As sources dry up and new ones are discovered, certain stones fade in and out of the spotlight.

In 2016, there were both pretty big, singular news stories as well as developments that will impact the market throughout 2017.

In no particular order, here are a few items that happened in the colored gemstone sector in 2016 I thought were worth mentioning. 

1. The lifting of the remaining sanctions on Myanmar. In October, the White House officially lifted the rest of the sanctions against Myanmar (formerly Burma), which meant that rubies and jade originating from the country could once again be imported into the United States. It's big news for the industry and brings a lot of smaller players back into the fold, and it should be interesting to see how quickly the gems start making their way into the U.S. market again.

After taking a trip to Myanmar in October to discuss trade, U.S. jewelry industry leaders will continue to help the country establish guidelines to ensure positive social, environmental and economic business practices. Early 2017 will be a pivotal time for companies to establish relationships in Myanmar and for the country to continue to get its mining sector in order.

2.
Spinel was added as a birthstone for August.
Jewelers of America and the American Gem Trade Association jointly announced that the stone had
joined peridot for the month of August
, news that all of us here at
National Jeweler
happily welcomed.
It's been some time since a stone has been added to the list (tanzanite was the last in 2002), and I can't wait to see how it helps spinel.
While the gemstone may have long been a trade or connoisseur favorite, spinel seems to be a very underrepresented and underappreciated stone among consumers. I think its status as a birthstone will invigorate both the stone and consumer excitement as they're introduced to something new.
3.
Decreased spending and demand in China.
As China became a major world economy, the growing middle class and demand for luxury goods presented a
lot of opportunity for many sectors, colored gemstones included.
Now, the
slowing of economic growth
and the government's attempt to curb spending on luxury goods have led to a drop in demand in China and a slowdown for the gemstone sector in the market.
While the country likely will continue to play big role in the gemstone industry based on size alone, gemstone dealers and suppliers likely will have to start looking elsewhere for more opportunities, perhaps turning their attention back to the United States, where a leveling of the economy and return in consumer confidence means the sector has upside.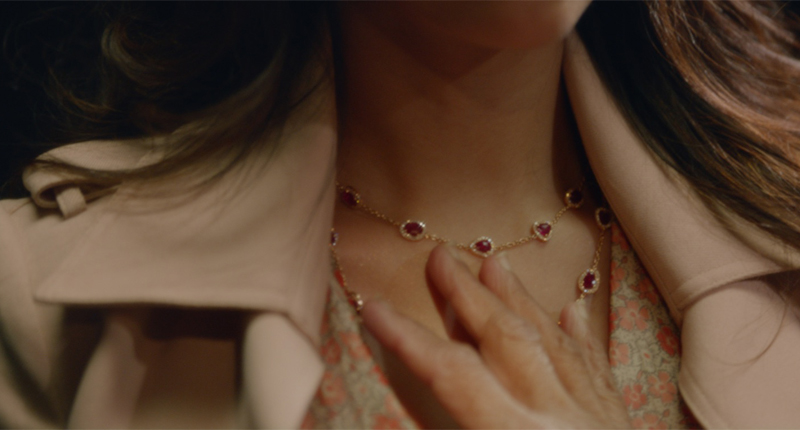 4.
Gemfields launches a marketing campaign behind rubies.
While not huge news itself, I think (or, at least, am hopeful that)
the move from the colored stone miner and marketer
could mean bigger things for the colored gemstone industry overall.
Even though the colored stone sector itself might be large, it's dominated mostly by numerous smaller players. This leaves no shortage of challenges when it comes to marketing colored stones as a category in the same way that De Beers used to, and the way that the Diamond Producers Association is trying to do now, for diamonds.
A company like Gemfields putting some of its muscle behind colored stones--even if it's just one gemstone for now and even if it takes a while to trickle down--seems to be a good start for the sector.
5.
The increase in focus on responsible sourcing.
It's impossible for companies in any part of the industry to ignore the growing importance of ethical and responsible sourcing among today's consumers, and 2016 has been packed with news of developments and efforts in this direction.
Even though a lot of work remains ahead, I think this is great news for the colored stone industry.
The developments that came this year includes the Responsible Jewellery Council
adding colored stones to its scope,
and the American Gem Trade Association initiating a project to
combat the rise of silicosis
among miners and
revising its Code of Ethics
to stress the importance of transparency in the supply chain.
There also was the
launch of the Jewelry Industry Summit
in New York City in March, where attendees from all sectors of the industry discussed what's already being done by companies to address responsible sourcing and sustainability, and where more opportunities remain.
A second one has been
scheduled for Tucson
during the gem shows early next year.
There's still plenty more to be done in this area and others, and 2017 is shaping up to be an interesting year. I, for one, can't wait to see what developments and news pop up.
More on Editors
Editors
May 24, 2023