Francesca Amfitheatrof's Newest Design Is All Hers
The Louis Vuitton and former Tiffany & Co. jewelry designer has launched her own line, Thief and Heist.
New York—Francesca Amfitheatrof has guided the design of some of the world's largest and most luxurious brands, as Louis Vuitton's current artistic director of fine jewelry and watches and Tiffany & Co.'s former design director.


Now, she's reinterpreting luxury for a line that's all her own.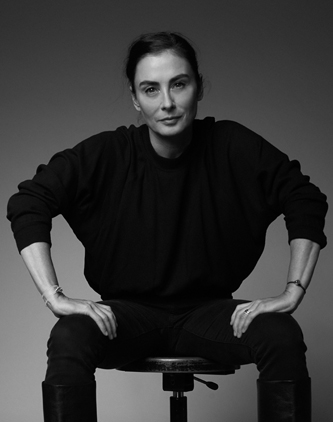 Francesca Amfitheatrof (Photo by Jessy Duval)
Today, the jewelry designer launches Thief and Heist, a jewelry concept that defines value by the experience of wearing a piece, rather than the cost of its materials.

Upon launch, it consists of two styles, white and black nylon bracelets affixed with a sterling silver tag.
Like a wristband for an event, once secured, the bracelets won't come off unless they're cut, amounting to a semi-permanent piece of jewelry that emphasizes the act of putting it on.
"The tag is a time capsule," Amfitheatrof told National Jeweler via e-mail, "it can mean anything as long as it means something to you. It's a minimalist object that becomes part of you. It's on you even when you are naked. It's a reminder of a person, a place, a moment. It's approaching jewelry from a different perspective."
The concept is not entirely new, to the designer anyway. Amfitheatrof first launched the bracelets in the 1990s, where they "became a hit" among the fashion set in New York City, London and Tokyo.
"Luxury has changed completely. It is a luxury to be able to order online with one click and make instant decisions." – Francesca Amfitheatrof
She re-introduced them at a pre-launch party in New York City last Fashion Week, where jewelry events were largely absent from the week's line-up, tagging a slew of tastemakers, editors and stylists with the bracelets, and creating buzz around the Thief and Heist brand.
Today, the bracelets are available on ThiefandHeist.co and in the future will debut at other retailers.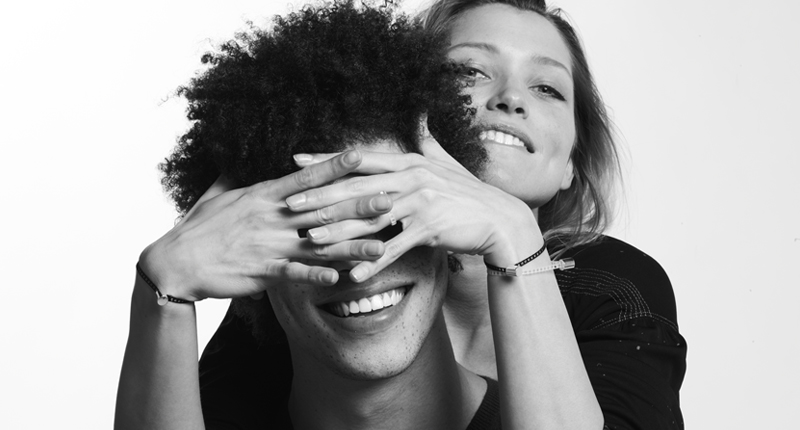 Thief and Heist's bracelets are designed to be unisex. (Photo by Phil Poynter)
At $125, they're by far the most economical Francesca Amfitheatrof creation money can buy.
"Luxury has changed completely," Amfitheatrof explained of the brand's affordability. "It is a luxury to be able to order online with one click and make instant decisions. We have to approach these changes with vision and capture the incredible times we live in."
Get the bracelets while they last, though expect more colorful iterations with different materials in the future.
More on Trends