TAG Heuer Has Teamed Up With Rowing Blazers
The Rowing Blazers x Bamford TAG Heuer Carrera is a match made in preppy heaven.
New York—Rowing Blazers, personalization watch company Bamford Watch Department, vintage watch seller Wind Vintage, and TAG Heuer have collaborated on a limited-edition timepiece. 
The 42mm Rowing Blazers x Bamford TAG Heuer Carrera is a take on the classic Heuer "Yacht-Timer" watch. 
Sailors wore the early Heuer Yacht-Timer at regattas in the 1960s and 1970s.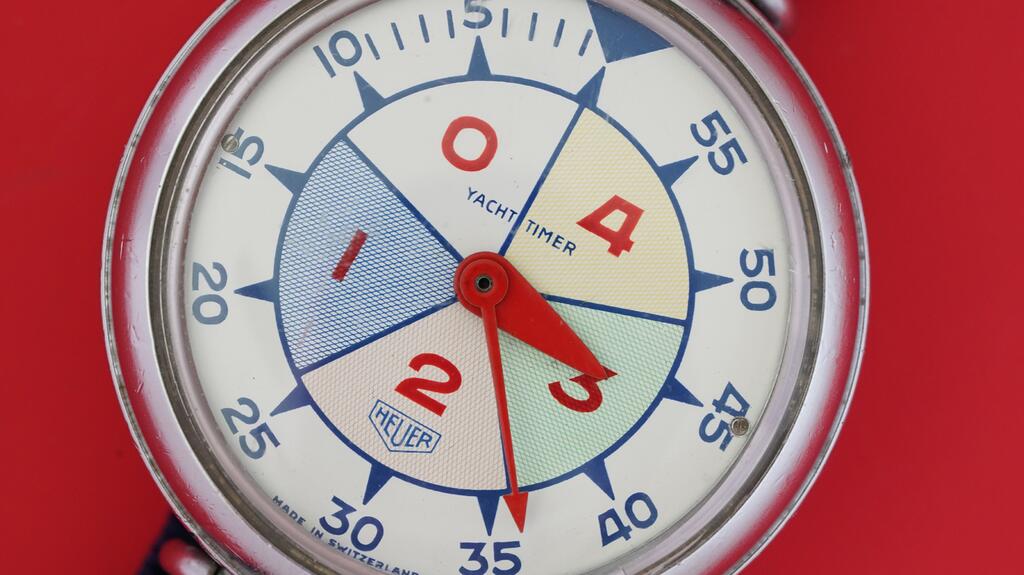 The new limited-edition chronograph channels the original sailing culture accessory with its white dial; bright blue lettering; and red, blue, green, and pale yellow register colors that marked one-minute sections on the original timepiece.  
Colors are rendered in a cross-hatching pattern similar to "Ben Day dots," a technique utilized in Pop Art and comic books.  
"I've always loved the Heuer Yacht-Timer—both for its sporting origins and its very Rowing Blazers color scheme," noted Rowing Blazers Founder Jack Carlson, "but also because there's something very Roy Lichtenstein about the way the colors are rendered." 
Carlson worked on the Rowing Blazers Carrera's design with George Bamford, the founder of Bamford Watch Department, and Eric Wind, the proprietor of Wind Vintage. 
Carlson added, "Eric loves vintage Heuer stopwatches too, and we've dreamed of producing our own watch in the style of these amazing pieces. It's a dream to work with TAG Heuer and Bamford to make this a reality."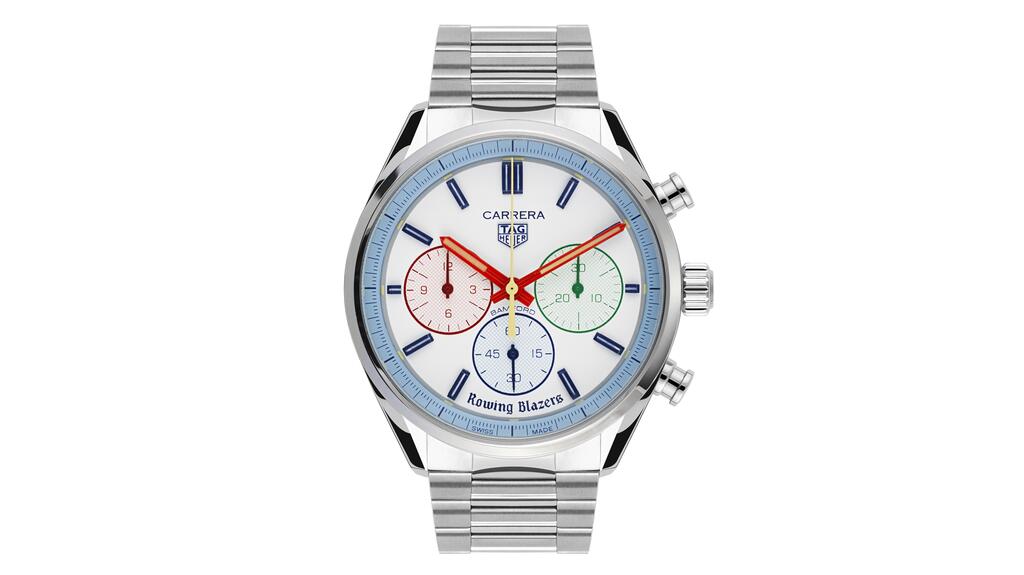 Wind said, "This watch has become one of my favorites to wear. I am confident it will sell out quickly and would encourage any interested individuals to act fast and not miss it." 
The 42mm case is made of recycled ocean plastic. It comes on a stainless steel bracelet and also includes a "British-style military strap" made of red- white- and blue-striped nylon.  
The collaboration is limited to 99 pieces that are available now exclusively at RowingBlazers.com. The watch is priced at $8,900 and will ship out in December.   
"I've always loved the Rowing Blazers brand and it has been such an honor working with them to create this unique timepiece," said Bamford.  
"I have secretly been wearing it on my wrist for the last couple of months, and every time it catches my eye, I am reminded how much I have enjoyed this collaboration." 
 Related stories will be right here … 
More on Watches