West Virginia Jeweler to Close After Nearly 50 Years
Bechdel Jewelers is shutting its doors as owners David and Lori Ettinger retire.
Inwood, W.V.—Bechdel Jewelers is saying its farewells to its local community.
The Inwood, West Virginia jewelry store is closing after 48 years in business as owners David and Lori Ettinger retire. 
Lori's father, Charles Bechdel, opened the store in 1975. His road to jewelry was an unusual one. 
Stationed in Thailand as an air traffic controller during the Vietnam War, he learned stone cutting at a local lapidary shop, discovering a new passion. When he was stationed in West Virginia, he took up metalsmithing and learned to do jewelry repairs. 
From these humble beginnings, Bechdel Jewelers grew into a trusted business in the community. Charles was known for his generosity and his store for its fairness and integrity.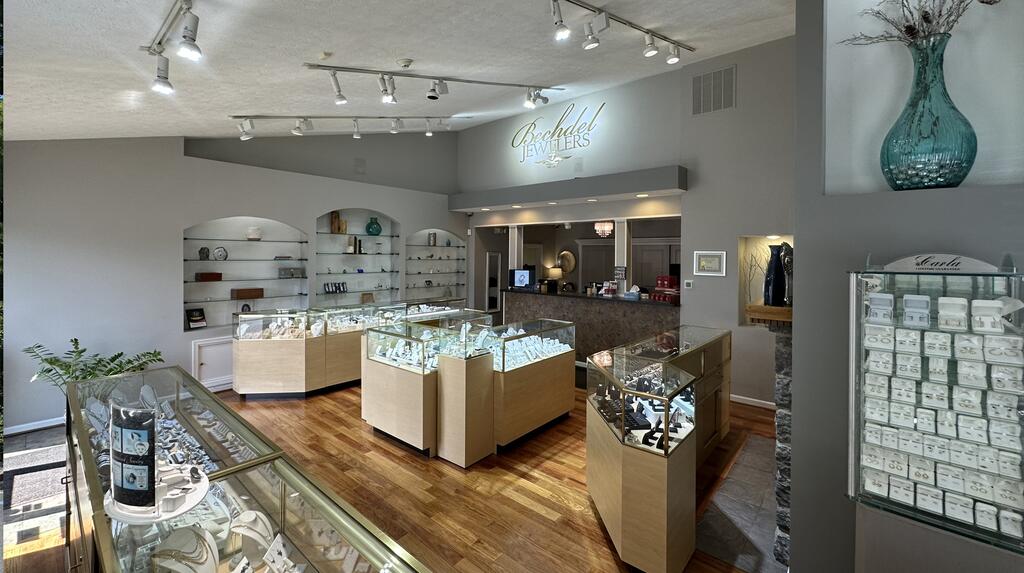 Lori and husband David continued to uphold that reputation when Charles passed the business down to them.  
The pair recall traveling to Antwerp to source rare and special diamonds for customers and creating exquisite custom jewelry as some of their fondest memories as store owners. 
"We are so fortunate to have been able to do what we've done for all of these years and to be part of engagements, birthdays, anniversaries and graduations," David said.  
"Our customers have supported this business for generations, and it's been very special." 
Bechdel Jewelers is thanking the local community with a going-out-of-business sale beginning Oct. 21. The store's entire inventory, including gemstone jewelry, watches, engagement rings, pearls, and estate jewelry, will be discounted up to 70 percent. 
 Related stories will be right here … 
More on Independents