Crime at Top of Agenda During JA's Annual D.C. Visit
Association members met with lawmakers last month to discuss the record-level rates.
New York—Jewelers of America (JA) members headed to Washington, D.C. last month to discuss issues important to the jewelry industry with lawmakers. At the top of this year's legislative agenda was emphasizing the need for reducing crime, which has
recently reached record levels
.
"Crime against jewelry businesses and customers has skyrocketed," said JA President and CEO David J. Bonaparte. "We wanted to ensure lawmakers understand how this issue threatens jewelers' security and livelihoods." 
Members shared personal experiences, along with data from the Jewelers Security Alliance and Jewelers Mutual, to indicate the sharp increases in crime, as rates saw some of the biggest spikes in jewelry-related crime ever reported, JA said.
The delegation met with members of Congress who were already pushing for stronger measures to fight rising crime, including Rep. Young Kim, (R, CA-40) who is a sponsor of the bipartisan bill introduced earlier this year, "Improving the Federal Response to Organized Retail Crime Act of 2023."
Kim, along with Senator Joni Ernst (R-IA) and Republican Conference Chair Rep. Elise Stefanik (R, NY-21), joined the group for lunch.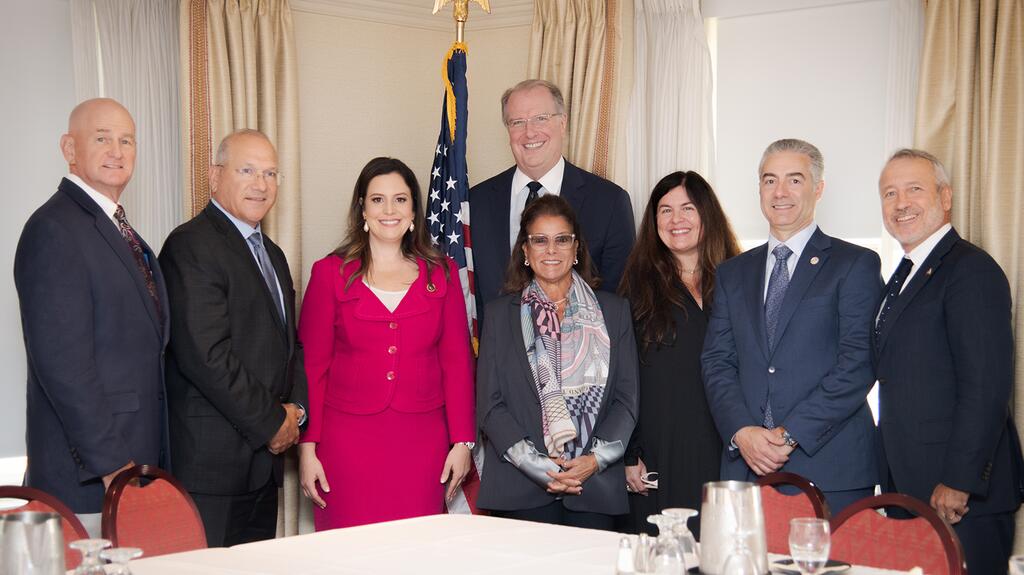 Rep. Darrell Issa (R, CA-48), who has also advocated for stronger legislation to fight crime, was the guest at dinner on Wednesday night. 
Other prominent members of Congress JA members connected with included:  
Rep. Pete Sessions (R, TX-17)  
Sen. Maria Cantwell (D-WA)  
Sen. Patty Murray (D-WA)  
Rep. Kim Schrier, M.D. (D, WA-08) 
Rep. Marilyn Strickland (D, WA-10) 
Rep. Claudia Tenney (R, NY-24) 
Rep. Kevin Kiley (R, CA-03) 
Rep. Carol Miller (R, WV-01) 
Rep. Mariannette Miller-Meeks (R, IA-01) 
Rep. Andy Barr (R, KY-06) 
Rep. Lori Chavez-DeRemer (R, OR-05) 
Rep. Beth Van Duyne (R, TX-24) 
Rep. Ken Calvert (R, CA-41) 
Rep. Mario Diaz Balart (R, FL-25) 
Rep. Ronny Jackson (R, TX-13) 
 Related stories will be right here … 
The trip was led by Jewelers of America's Political Action Committee, the only PAC representing the fine jewelry industry.
Bonaparte and JA Director of Marketing and Communications Molly Fallon, alongside Tim Haake, Managing Director of Haake & Associates, JA's government affairs firm, led the group.
American Gem Trade Association CEO John W. Ford was in also in attendance for the second year in a row.
JA members attending the fly-in represented jewelers nationally, including: 
Brian Alter, Alter's Gem Jewelry, Beaumont, TX
Lawrence and Katy Bock, Bachendorf's; Dallas, TX
Jon Bridge, Ben Bridge Jeweler; Seattle, WA 
Trish Carruth, Your Personal Jeweler; Royal Oak, MI
Bill Farmer Jr., Farmer's Jewelers; Lexington, KY
Myriam Gumuchian, Gumuchian; New York, NY
Joseph Molfese, Bella Cosa Jewelers; Willowbrook, IL (JAPAC Chair)
Isreal Morales, Sky Diamond Jewelers; New Windsor, NY
Constance Polamalu, Zachary's Jewelers; Annapolis, MD 
Tobey Ritchie, Harry Ritchie's; Eugene, OR
Oliver Stip, CD Peacock; Oak Brook, IL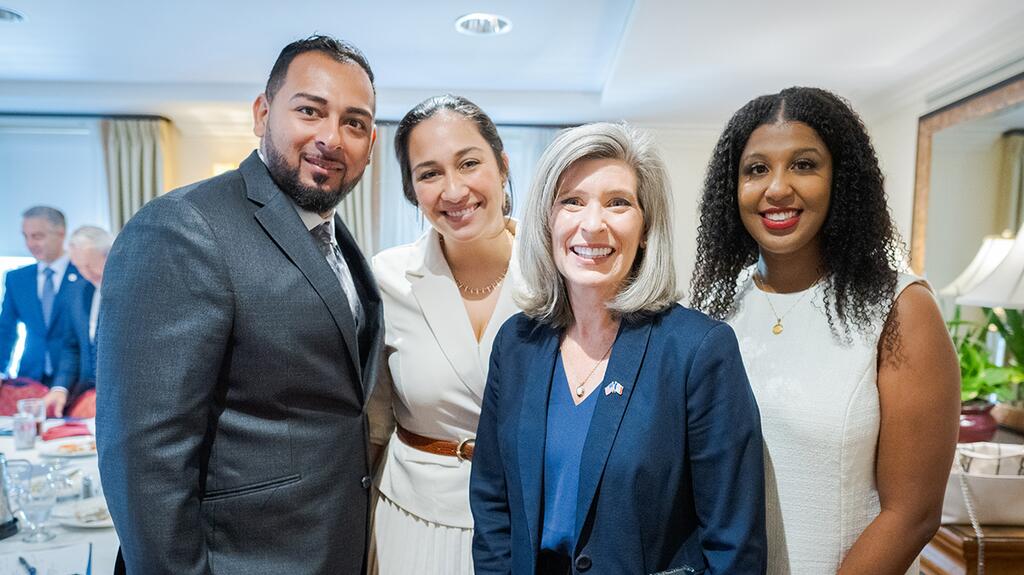 In addition to emphasizing the need for action to fight jewelry-related crime, the delegation also drew attention to other issues, including credit card reform.
The lack of competition, which is leading to the rise in credit card swipe fees year after year, costs American businesses and consumers an estimated $15 billion per year, JA said.
The group also discussed the need for pro-growth tax policy that makes U.S. companies "competitive in the global economy and provides a level playing field among all sectors of the economy and all sectors of retail."
Lastly, the delegation emphasized the importance of protecting the last-in, first-out (LIFO) inventory accounting method, which JA said is considered by lawmakers to be an "attractive revenue-raising option" and that a repeal would deal a "potentially fatal blow" to companies in the jewelry industry using the LIFO method.
The day before the fly-in, JA hosted a D.C.-Member Meet-up that included a tour of the Library of Congress and a cocktail party.
The event featured President and CEO of The Tarrance Group and renowned political pollster Ed Goeas, who shared insights from "A Question of Respect: Bringing Us Together in a Deeply Divided Nation," his book co-authored by political strategist for the Democratic Party Celinda Lake.
To learn more about Jewelers of America's legislative advocacy and JAPAC, visit
JA's website
.  
More on Policies & Issues