The Latest Chris Evert x Monica Rich Kosann Tennis Bracelets Are Here
It's the second collection from the collaboration between the tennis legend and jewelry designer.
New York—This year's U.S. Open has just concluded but tennis bracelets are popular every day of the year, and Monica Rich Kosann has some new ones to share. 
Last month, the designer and tennis legend Chris Evert launched their second collection of tennis bracelets, adding nine new styles to the assortment
introduced last year.
Called "Tennis Bracelet – CE Collection" in honor of Evert, the collaboration is appropriate given the style's history.  
In 1978, Evert lost her diamond line bracelet while playing a match at the U.S. Open. Play was halted to recover the jewel and the term "tennis bracelet" was born.  
While the name has stuck over the decades, Tennis Bracelet – CE Collection marks the first occasion that 18-time Grand Slam winner Evert has been involved with any tennis bracelet design.  
"I am excited to introduce our second generation of tennis bracelets with Monica," Evert said.  
"The new designs created for the collection incorporate wonderful colored gemstones, innovative new stone cuts, and yet more diamond styles, bringing new depth to the tennis bracelet story that began for me on Center Court at the U.S. Open in 1978."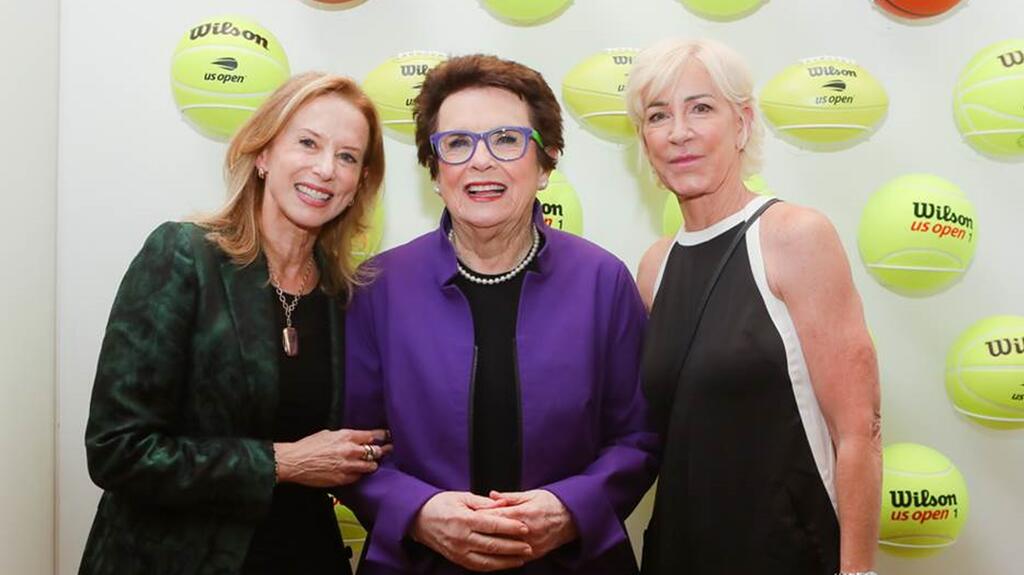 A peridot tennis bracelet ($4,850), green tourmaline interspersed with diamonds ($5,885), and aquamarine interspersed with diamonds ($7,335)—all set in 18-karat yellow gold—are the new colored gemstones added to the bunch. 
They provide colorful and cost-effective alternatives to diamonds and emeralds of the same size.  
New rock crystal tennis bracelets provide even more value, especially when set in sterling silver, beginning at $985. Several bracelets feature "European-cut" rock crystal, a shape similar to an old mine cut, the brand explained, in a "Riviera" setting that allows for maximum light.  
A new pink sapphire and 18-karat yellow gold bracelet ($3,150) has a charitable bent, with half of proceeds donated to cancer research. 
Of course, there are new diamond versions too, costing up to $25,000, to pay homage to the traditional tennis bracelet style, just like the one Evert wore at her 1978 match.  
Just like the first collection, the new additions feature the Tennis Bracelet – CE Collection signature: a bezel-set emerald or tsavorite garnet to represent a green tennis court and a single dangling pear-shaped diamond to represent a bead of sweat. 
"It's an honor to partner with my friend Chris Evert on the newest designs in our tennis bracelet collection," said Rich Kosann.  
"She continually places her trust in me to tell her story and deliver pieces that are not only beautiful, colorful, and designed for the modern woman but capture her memories of that day in 1978 when the term 'tennis bracelet' became a key part of the fine jewelry lexicon." 
The collection is available now at Monica Rich Kosann stores, retailers, and
online
.  
 Related stories will be right here … 
More on Collections