Aurate Partners with Helzberg Diamonds, Macy's
The direct-to-consumer jewelry brand has raised $25 million to date after a recent Series B funding round.
New York—Direct-to-consumer jewelry brand Aurate has raised millions in funding, inking its first retail partnerships with major industry players. 
The company secured Series B funding in the first quarter of the year. Though investment terms were not disclosed, it did state it has raised around $25 million to date. 
Its new partners are Macy's and Helzberg Diamonds, with new, exclusive sister brands launching in both retailers this month. 
"Laure by Aurate," created specifically for Helzberg Diamonds, features more than 100 jewels. 
The collection includes a variety of rings, earrings, bracelets, and necklaces in yellow, white, and rose gold, set with diamonds and colored gemstones, including emeralds, pearls, and sapphires. 
"With Aurate being the first jewelry brand to use a sister brand model, our partnership with Helzberg Diamonds, a brand that has over a century of experience and industry authority, is a huge next step as we scale our business and continue to democratize fine jewelry," said Sophie Kahn, CEO and co-founder of Aurate.  
The Laure by Aurate collection will also tap into a new audience for Aurate, said Kahn, introducing the brand to customers in the Midwest.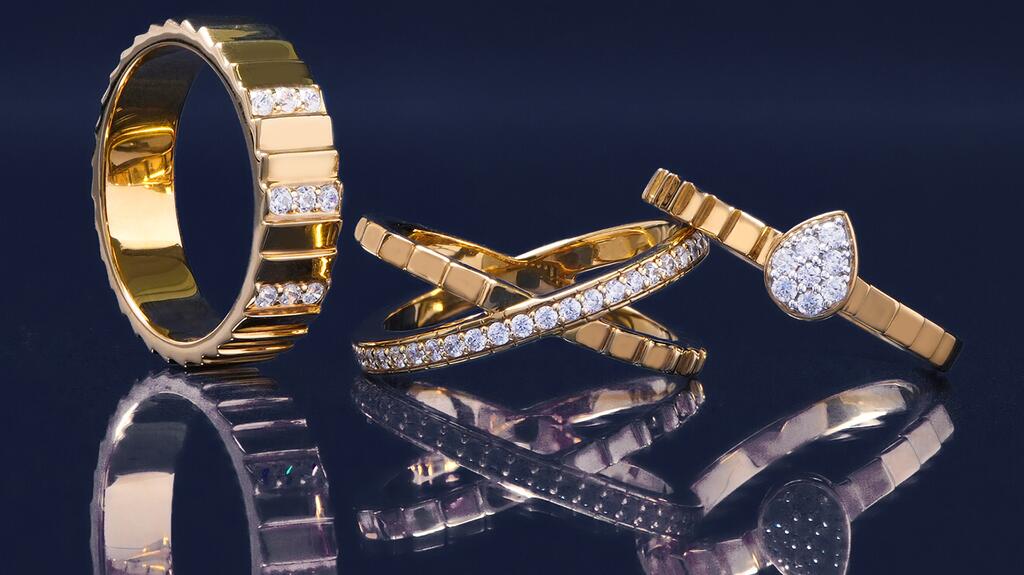 The jewels, ranging in price from $100 to $1,500, are available online and in 30 Helzberg Diamonds stores. 
 Related stories will be right here … 
"Partnering with Aurate, a trailblazing direct-to-consumer jeweler, presented an ideal opportunity to expand our reach with a younger and fashion-forward consumer who prioritizes accessible luxury goods," said Julie Yoakum, president of Helzberg Diamonds.  
"We're delighted to have the opportunity to join forces with Aurate, a values-driven brand, to broaden our assortment and offer even more choices to both new and existing customers." 
Aurate will bring sister brand "Audrey by Aurate" to Macy's, offering 144 jewels, including rings, earrings, bracelets, and necklaces. The median price will be $500, according to
a report
by WWD, and be sold at 167 Macy's stores as well as online. 
Aurate previously had stores in New York and California, said WWD, but closed them amid the COVID-19 pandemic. 
More on Majors
Majors
Sep 25, 2023