Drake Buys Tupac's Crown Ring
The ring sold for over $1 million at Sotheby's last week.
New York—On July 28, Grammy Award-winning rapper Drake posted a photo on
his Instagram
story holding what appeared to be
Tupac's crown ring
—a piece that had sold at Sotheby's earlier in the week.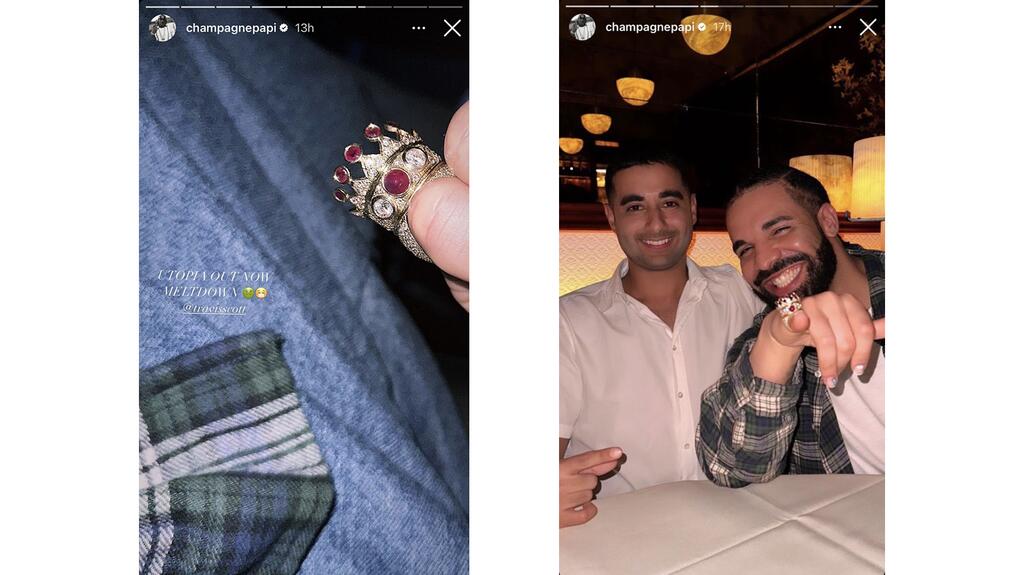 Sotheby's confirmed later in the day that Drake, who is no stranger to
symbolic jewelry
, was indeed the new owner of the late rapper's ring. 
"This one-of-a-kind, custom ring was meticulously designed by Tupac and is among the final products of his boundless creative energy—a unique artifact from a period of time that is a testament to his enduring influence on both hip hop and global contemporary culture," said Sotheby's Global Head of Science & Popular Culture Cassandra Hatton. 

"We're thrilled that this exceptional piece has entered a new chapter in the hands of another legendary artist."  
The gold, ruby, and diamond crown ring was designed by Tupac following his release from prison and meant to symbolize a celebration of survival through a tumultuous year.  
The band is engraved with "Pac & Dada 1996" in reference to his engagement to Kidada Jones. He wore it during his final public appearance at the MTV Video Music Awards in 1996.  
It sold for $1.01 million, making it the only hip hop artifact to surpass $1 million and the most valuable hip hop jewel ever sold at auction, according to Sotheby's. 
 Related stories will be right here … 
More on Auctions