See LaCalifornienne's Top Father's Day Watch Picks
Company co-founders Courtney Ormond and Leszek Garwacki say these more subtle watches are perfect for dads.
Los Angeles—
LaCalifornienne
is best known for its timepieces featuring Technicolor bands, but for dads, the brand recommends a demurer color palette.  
Courtney Ormond and Leszek Garwacki founded the Los Angeles-based brand in 2016, originally revamping secondhand watches with brightly colored straps.  
The duo's playful attitude toward serious timepieces resonated with consumers and press alike, leading the venture to bloom into a proper watch manufacturer over the years.  
Now, laCalifornienne manufacturers its own quartz timepieces in Switzerland, while continuing to produce its signature colorful straps in its small U.S. workshop.  
It's a marriage of two worlds that founders Ormond and Garwacki think suits their brand ethos perfectly, combining Swiss watchmaking expertise with laCalifornienne's sunny point of view. 
"We take design cues from our environment and the local landscape," they told National Jeweler.  
"The first watch we designed was inspired by Malibu in the 1970s." 
 Related stories will be right here … 
Ormond and Garwacki are quick to note that laCalifornienne is an equal opportunist when it comes to color, embracing not just the brightest combinations but also more neutral tones that fit in with today's gender-neutral trend. 
For Father's Day and beyond, the founders suggest easing dads into the fun watch strap game with some of these wearable options.
See their three summertime picks below.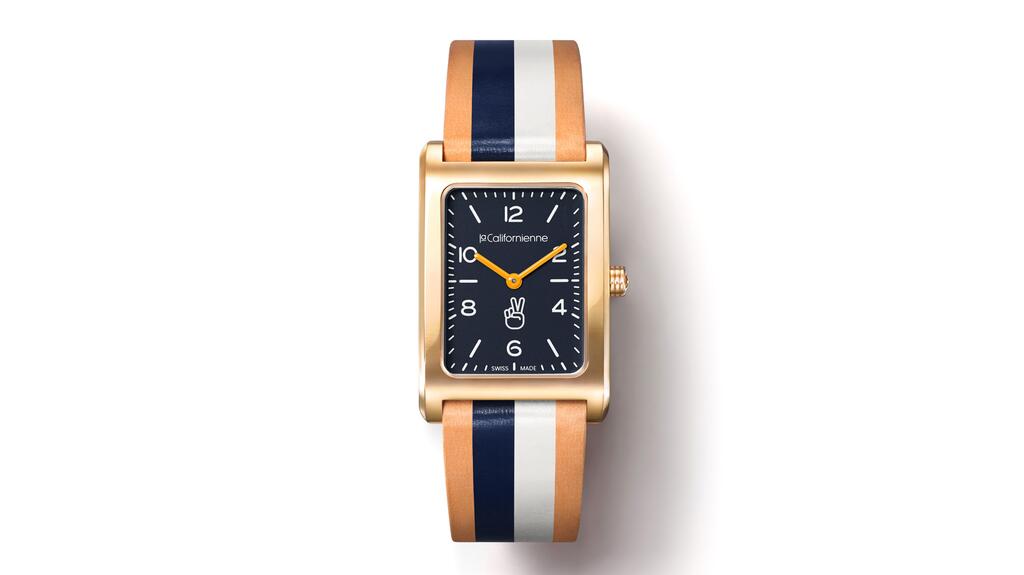 "The emoji says it all," said Ormond and Garwacki of the "Daybreak DB-13A Mariner" timepiece in shade "Navy Blanc Mango" with its small peace sign emoji on the dial.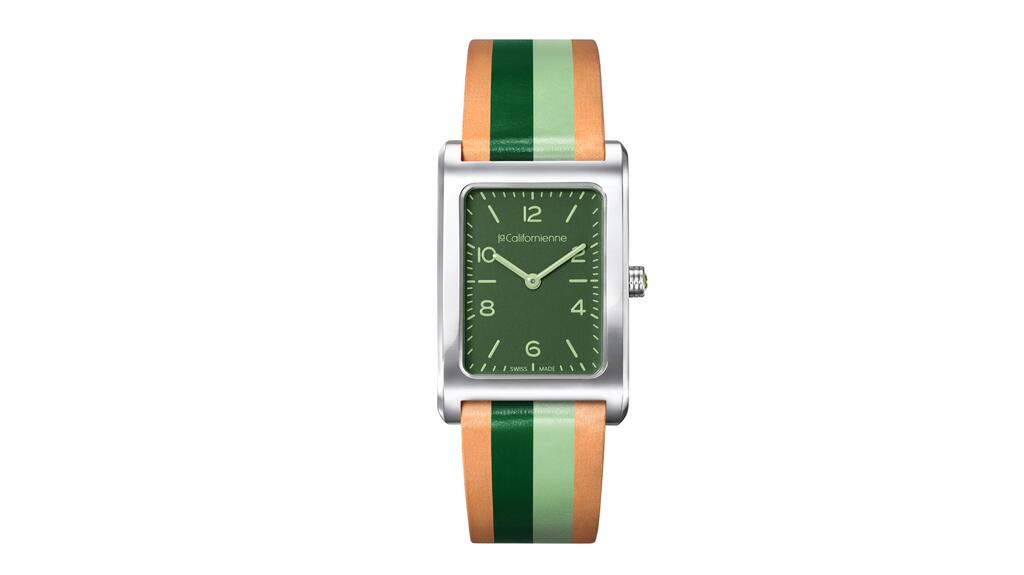 Green watches have gained popularity in recent years.
"Green is such a versatile color; it's the new blue," they said of the "Daybreak DB-03 Fern" timepiece.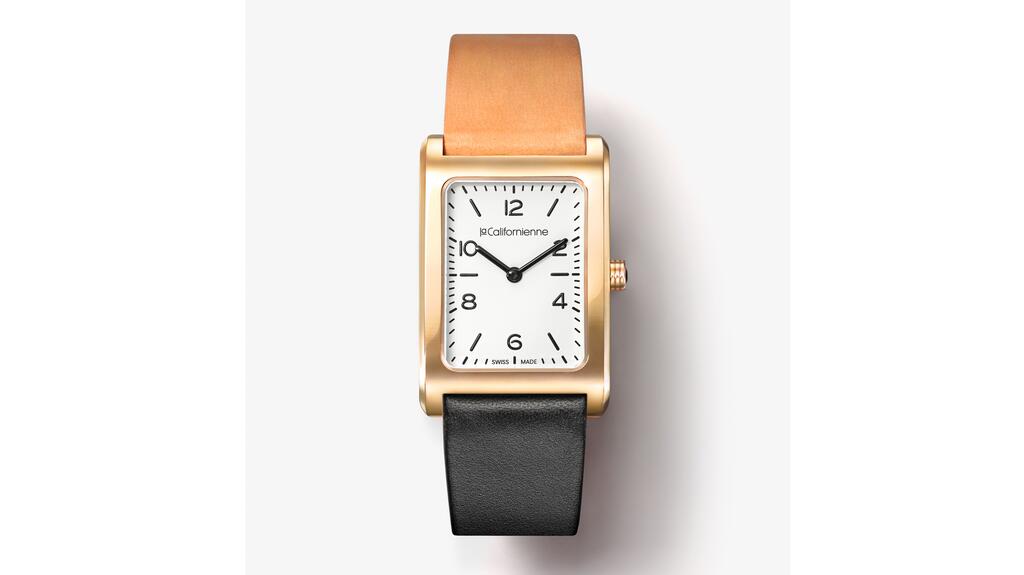 "The 'Daybreak DB-06 Half & Half' is for the dad who wants something a little more subtle," they said, of the less-than-overt strap color combination. 
"We love the half black and half natural strap as an alternative to popular striped straps." 
More on Watches