'Bulgari Laguna Blu' Diamond Makes Met Gala Appearance Ahead of Auction
Priyanka Chopra Jonas wore the 11.16-carat pear-shaped blue diamond to the event.
New York—After five decades in a private collection, the "Bulgari Laguna Blu" diamond made a very public debut Monday, adorning the neck of actress and producer Priyanka Chopra Jonas at the Met Gala.
The Laguna Blu is an 11.16-carat fancy vivid blue diamond the Italian jewelry house selected and set into a ring in 1970 for a "discerning private collector" in Europe.
According to Sotheby's, the stone has remained in that same private collection since, until Jonas, one of the brand's celebrity ambassadors, wore it Monday.
For the Met Gala, the annual fundraiser for the Metropolitan Museum of Art's Costume Institute that is considered
the
night for fashion, Bulgari reset the stone into a wreath-like diamond collar necklace.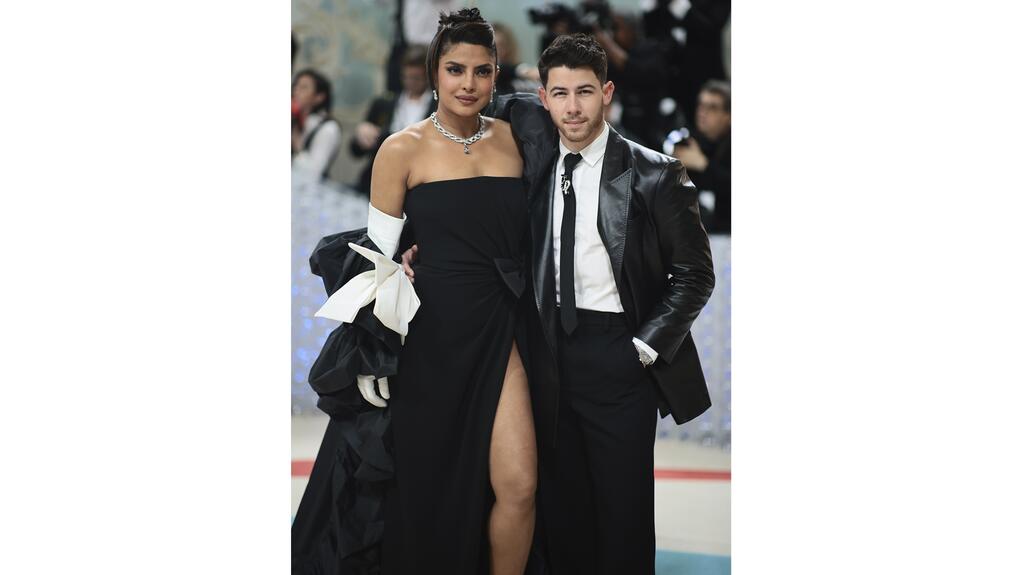 The bay laurel wreaths Greco-Roman emperors wore served as inspiration for the design, which Chopra Jonas paired with a classic strapless black Valentino gown elevated for the occasion by a ruffled cape and white opera-length gloves.
Later this month, the pear-shaped Bulgari Laguna Blu will go up for auction at Sotheby's "Luxury Week" in Geneva, scheduled for May 12-16.
The auction house estimates it will sell for more than $25 million, making the diamond the most valuable Bulgari gem ever offered for sale.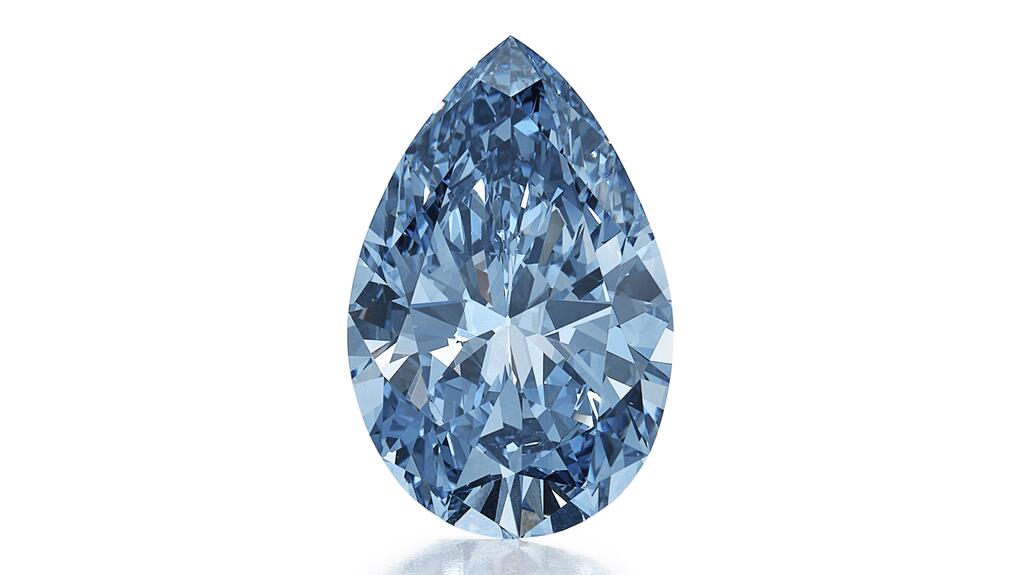 The blue diamond is part of a larger collection of Bulgari pieces from the same time period (early 1970s) and owned by the same European collector that are going up for auction during Luxury Week.
Other highlights of the collection include a 12.08-carat pear-shaped colorless diamond (estimate $600,000-$700,000) and an 18.78-carat step-cut colorless diamond ($900,000-$1.4 million).
"The Bulgari Laguna Blu is an extraordinary gem in every way," Sotheby's Geneva Head of Jewelry Olivier Wagner said. "[It] is bound to become the object of any collector's dream and we are delighted that it will be first premiered at the always highly anticipated Met Gala's red carpet."
The sale of the Bulgari Laguna Blu will cap off what Sotheby's described as a "trifecta of unique and extraordinary colored gemstones" it is putting up for auction this spring, starting with
"The Eternal Pink" diamond
and
"Estrella de Fura" ruby
at its "Magnificent Jewels" auction in New York on June 8.
 Related stories will be right here …
More on Auctions