Meet the 5 Emerging Designers at This Year's GemGenève
There are five jewelry talents highlighted in the "Designer Vivarium," curated by historian Vivienne Becker.
Geneva—The return of jewelry trade show GemGenève next month means a new edition of the "Designer Vivarium."
In the Vivarium, jewelry historian and
author Vivienne Becker
highlights emerging design talents.
She's chosen five designers for this year's showcase, with four brand new to the show.
Returning to GemGenève's Designer Vivarium is Elena Okutova of Russia.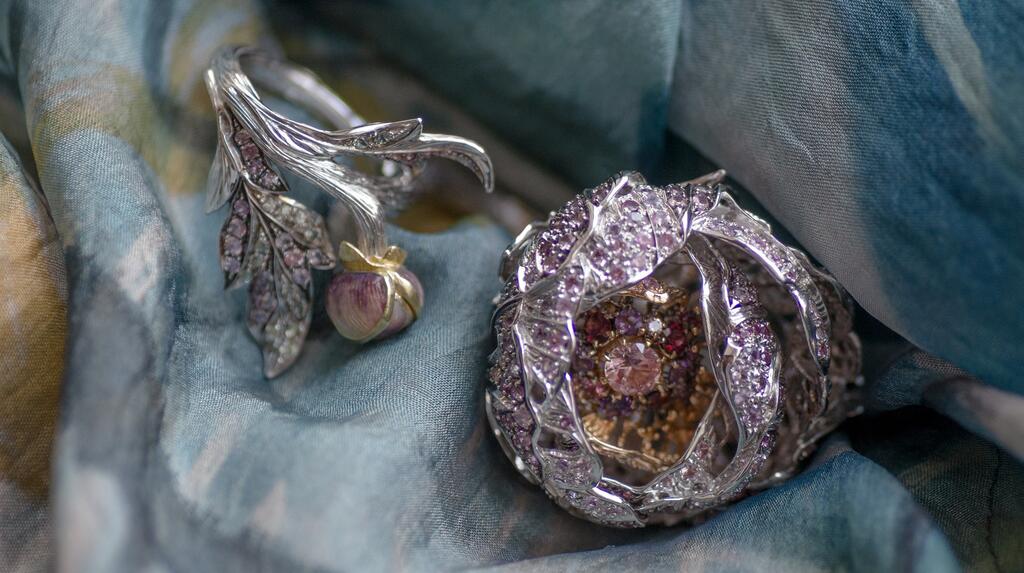 Okutova founded her eponymous label alongside her mother Irina in 2009. Born in St. Petersburg, today the designer resides in Moscow where she earned her degree in artistic metalworking.
Okutova looks to Russian tradition when designing, particularly oral storytelling, folktales, and fables that are passed down through generations.
Her one-of-a-kind and limited-edition designs are inspired by narratives that reference medievalism, knights, and fantastical fairy tales. Many of her artistic touchstones were cemented in childhood, she explained.
"Each artist has his or her own style, a cast of impressions about the world. It is very subjective and, as a rule, has roots—it is collected right from early childhood," she said.
"Then at some period it is compacted, corrected, and overgrown with new details."
Each of Okutova's creations begin with a wax model created by hand and culminate in a variety of techniques, like engraving, enameling, and gem-setting.
Among the brands new to this year's Designer Vivarium is NVW, by Natasha Wightman.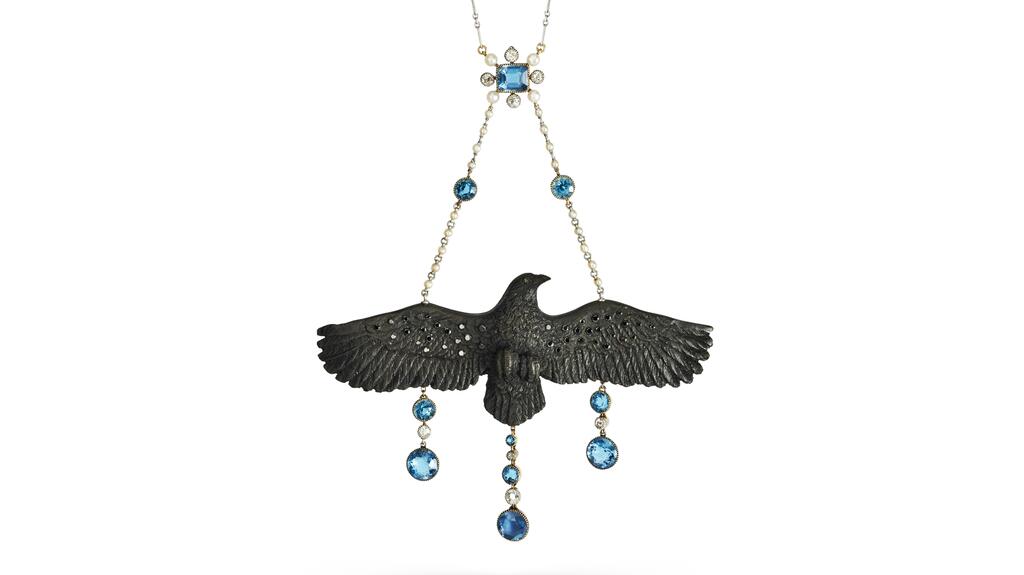 The British art jeweler is debuting NVW's first collection to the public at GemGenève.
The collection interprets British wildlife and its inherent symbolism, such as that of the raven, through a fine jewelry lens. Wilderness, folklore, and ancient lands inform NVW's ethos.
Every piece in the collection is handmade by British craftspeople in an effort to preserve tradition. A maker's touch is felt in hand-carved jet and wild moorland boxwood depicting the raven.
Wightman feels a special kinship to the bird having reared and rewilded two ravens.
"The precious moments I spent with these uniquely masterful birds had a profound influence on me and they now form the central expression of my debut collection, their untameable wildness feeding into each finely crafted art piece," she said.
Also joining the Designer Vivarium is Dutch goldsmith and jeweler Leen Heyne.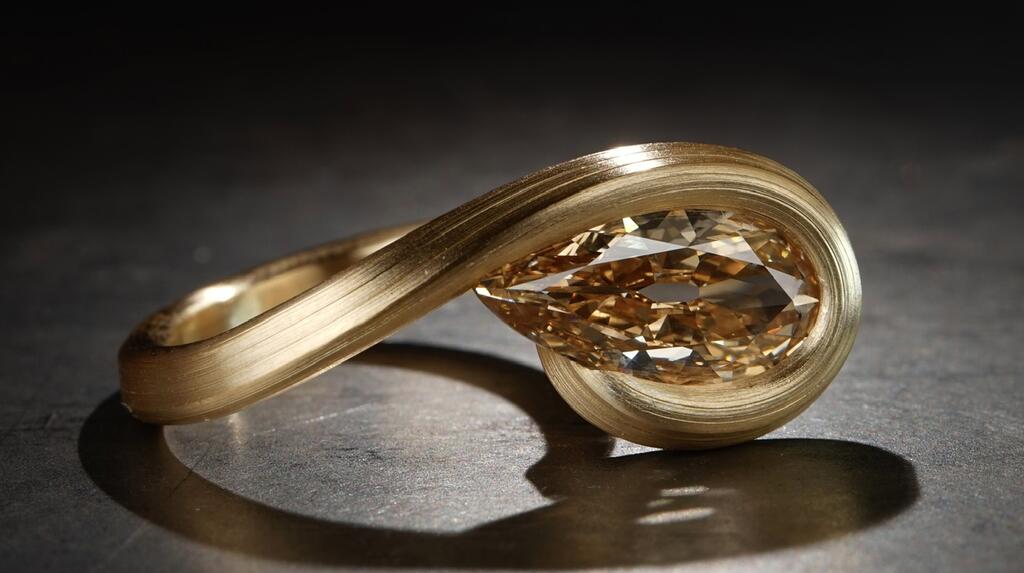 A graduate of the Academy for Gold and Silversmithing in Schoonhaven, Heyne's studio is in Tilburg.
Heyne is known for his sculptural, winding gold forms that seem to hug the gemstones they surround. Beginning with a single strip of pre-sanded metal, Heyne hand-models, shapes, twists and turns his creations, crafting his own stone settings through tension, rather than traditional prongs or bezels.
"I draw my inspiration from the character of the material," he explained, "paying careful attention to the form it wants to take, following its nature. I consider myself more of a conductor than a designer. I merely guide the material and help to finalise its own shape."
Lia Lam launched her eponymous line a year ago. Based in London, Lam studied law and innovation in the United Kingdom and the Netherlands and has lived all over the globe. She comes to jewelry from a prior career in the legal technology world.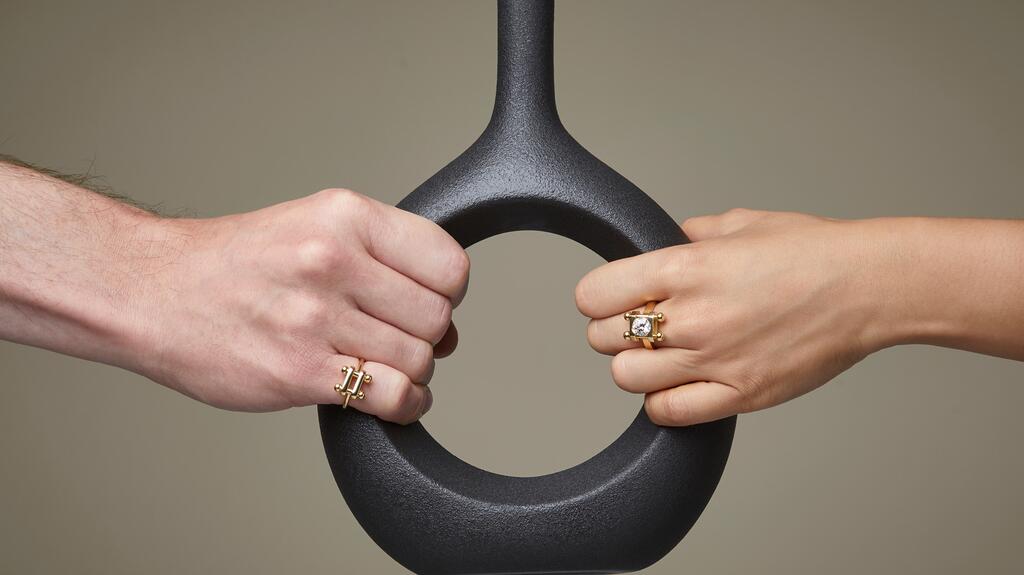 In 2016, Lam followed her passion for jewelry, learning everything she could about the medium, including bench jeweler skills at the Goldsmiths Centre in London, goldsmithing and wax modeling in Rome, and jewelry history in Paris.
Lam is inspired by the Bauhaus, Brutalism, and Modernism movements, exploring the themes of love, commitment, and celebration through minimalism and strong, graphic shapes.
"A desire to forge my own path drives everything I do," she said.
"Every piece in my collection has a reason for being, a message expressed in the simplest and most poetic form. The spirit of my work lies in reducing my concepts to their very essence. Because in that essence is its power."
Finally, "Oushaba," is the result of a partnership between three friends who share a love of art and collecting. The brand name is Arabic for "alloy."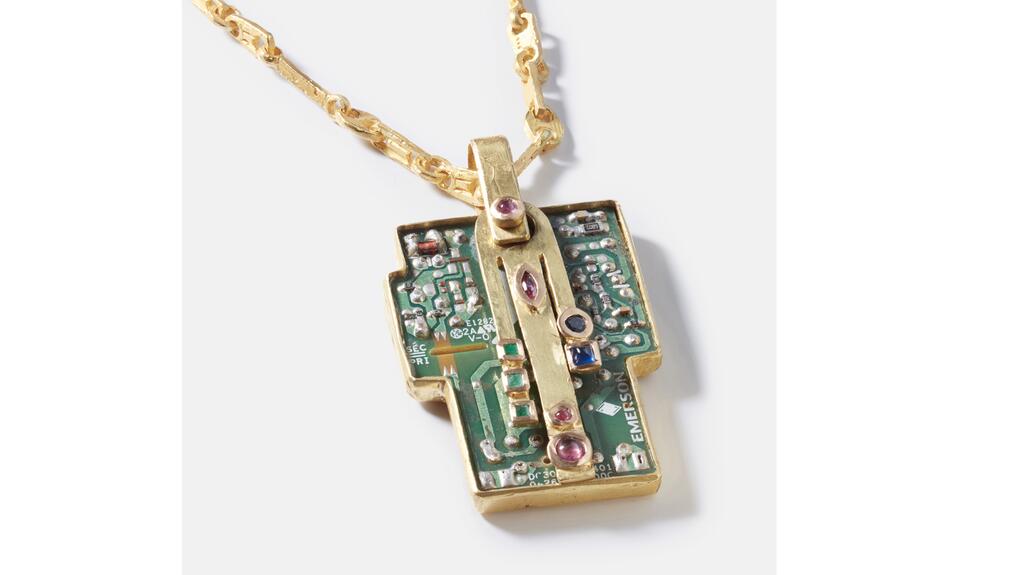 Oushaba's initial designs are a meditation on technology, the precious metals they employ to function, and electronic waste.
The London-based brand recycles mobile phone circuit boards, charging cables, USB sticks, and plugs into modern fine jewelry, setting them in 22-karat recycled gold, 18-karat white gold, and silver, and adorning jewels with diamonds, rubies, emeralds, and sapphires.
The finished products are glamorous time capsules of a technology-obsessed age, connecting ancient craft with the future relics of modern technology.
"There are many beautiful elements found within electronics, including gold, but also jewel-like colours and interesting details of circuitry and electrical components," said Managing Director and Co-Founder Gillian Carr.
"We wanted to challenge people's ideas about a material that is considered as waste."
GemGenève
is scheduled for May 11-14 at the Palexpo in Geneva, with a press preview on May 10. The show is open to the public.
Marking the show's seventh run, the spring 2023 edition is set to be
the largest yet
. 
 Related stories will be right here … 
More on Events & Awards