Gold Rush 2023 – Here's What You Need to Know Right Now
Gold remains a hot commodity. This supplier knows the metal well and is pushing it to its limits.
Brought To You By Royal Chain Group

You may have noticed some significant swings if you've been following gold prices. A recent spike was the result of insecurity in the banking system following the failures of Silicon Valley Bank and Signature Bank. Meanwhile, gold prices don't seem to have much effect on the consumer, with demand for the metal at levels not seen since the 1980s. 
How long the yellow wave will last is anyone's guess. Nevertheless, you'll want to be prepared this year with all the new gold looks, whether in chains or trendy fashion pieces. This year, one industry veteran in gold jewelry is celebrating 45 years. New York-based Royal Chain has these hot tips to keep in mind this year with gold.


The Gold Trends to Monitor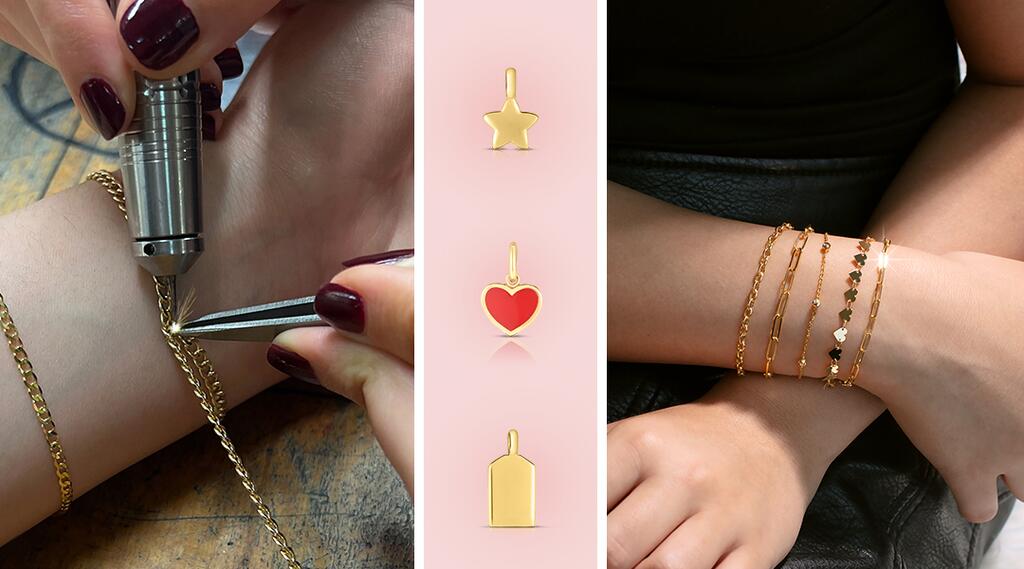 Permanent jewelry
shows no signs of fading, as more retailers are jumping on this concept to increase foot traffic. The beauty of this concept is it brings shoppers into old-fashioned, brick-and-mortar stores (sorry, e-tailers!). Royal Chain is expanding its selection of spool chains for 2023, adding super cute 14K charms for an extra personal touch. Need help with how to present it in your store? Look out for a new display available at JCK in Las Vegas.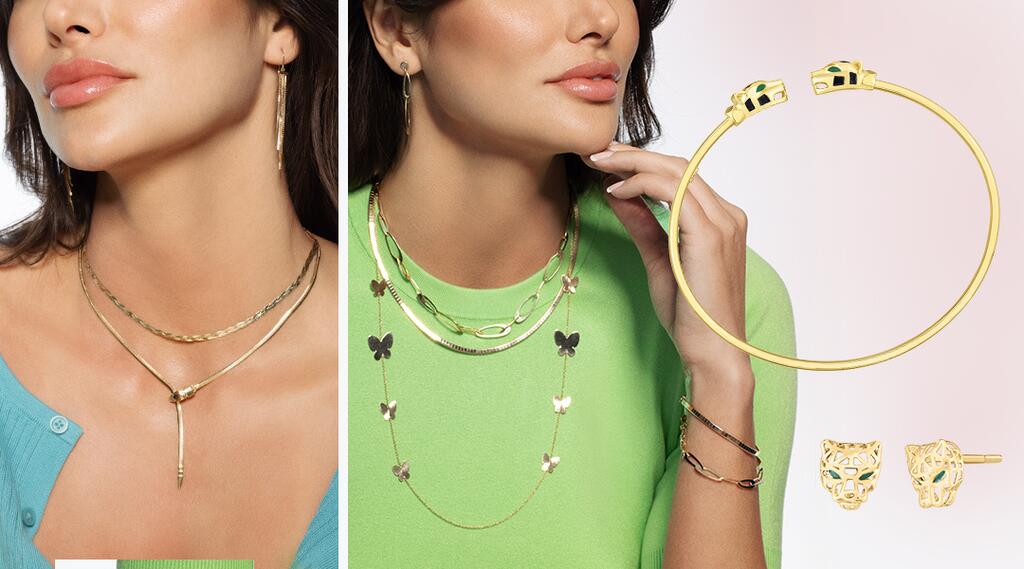 Jewelry and exotic animals have always had a special relationship, so you can
expect
animal motifs
like panthers, pythons and other creatures to be significant, as Royal Chain debuts pieces inspired by animals in shimmering gold for spring.
In addition,
earrings
are becoming crucial in a retailer's assortment as more customers are layering multiple styles on the same ear. Big statement hoops, small huggies, dangles, drops, and everything in between are all part of Royal Chain's vast selection of spring earrings.
Chains
have been on the upswing for years and always sell, but how do you innovate in that space? Leave it to Royal Chain to introduce new styles and revive the oldies. Look for the
Ice Chain
; it sparkles so much like diamonds that retailers were louping it to double-check! Or their new bead chain with a half-moon diamond cutting that is spectacular. Also, spring and summer are perfect for adding color to the mix. Royal Chain is adding
genuine gemstones
to some of its most popular chain styles for an updated take on the classics. Paperclip and curb chains featuring multi-colored gemstones are perfect for layering on the neck or wrist.
Beyond product, here's what sets Royal Chain apart from other suppliers: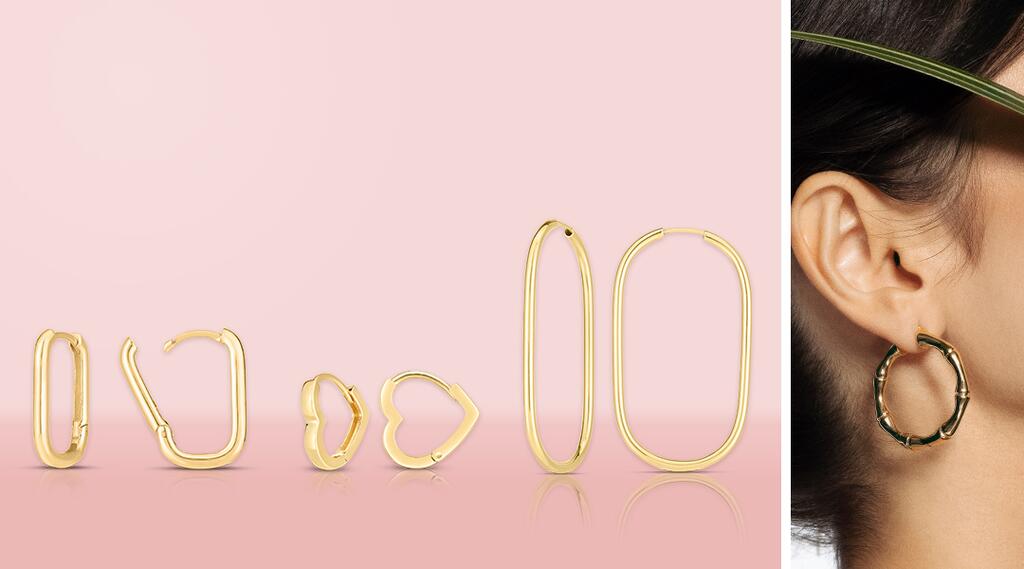 EXPERIENCE - Gold remains the core focus of what they do. But, unlike other suppliers, Royal Chain knows how to create a fast-moving product with the best value and get it to retailers quickly.
SELECTION - Royal Chain maintains diverse and relevant jewelry lines, studying fashion and responding quickly to market trends by creating the gold jewelry consumers want most. Their offerings aren't limited to one manufacturing method. Instead, retailers can choose from various gold jewelry styles to accommodate their needs and customers' preferences.
TURN AROUND - Turn-around is vital to a jeweler's success, especially during the prime holiday seasons. Royal Chain lets retailers restock 95% or more of their products within 24 hours.
CONVENIENCE - For decades, Royal Chain customers have used the company's annual catalog as an in-store tool to help their clients to buy. Today, that printed catalog, boosted by a strong web presence, continues to serve jewelers and their customers nationwide.
More on Trends