Stephen Dweck Takes Tucson … For the 40th Time
The designer gave National Jeweler a behind-the-scenes look at his gemstone explorations at the Tucson gem shows.
Tucson, Ariz.—Attending the annual Tucson gem shows is an essential pilgrimage for many jewelry designers.
Seeing so many gemstones from such a high concentration of dealers provides a fountain of inspiration.
To understand just how important Tucson is for brands, consider the imaginative
Stephen Dweck
, who has continued to visit for four decades, no matter how bursting his coffer of gems.
Stephen Dweck's Signature Designs Are a Love Letter to Gemstones
The designer known for his love of unique and carved gemstones filled National Jeweler in on his Tucson 2023 journey, providing pictures of his hunt for the most captivating colors and shapes.
Read his diary of highlights below as seen at AGTA Gem Fair Tucson, GJX, the G&LW Holidome, and more, as the designer marked his 40th visit to the desert.
Stephen Dweck:
This trip to the Tucson gem shows is my 40th time here. I love the desert!  I'm always inspired by the landscape, rocks, and colors.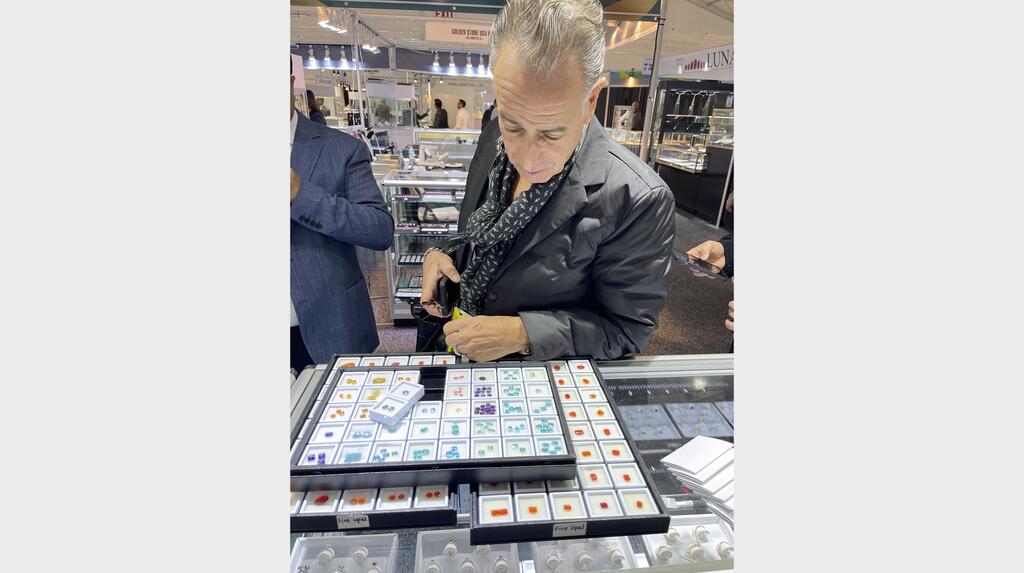 SD:
The intensity of these Paraiba tourmalines and fire opals (above) is mesmerizing. Of course, I bought some! I love to mix stones together in unexpected ways.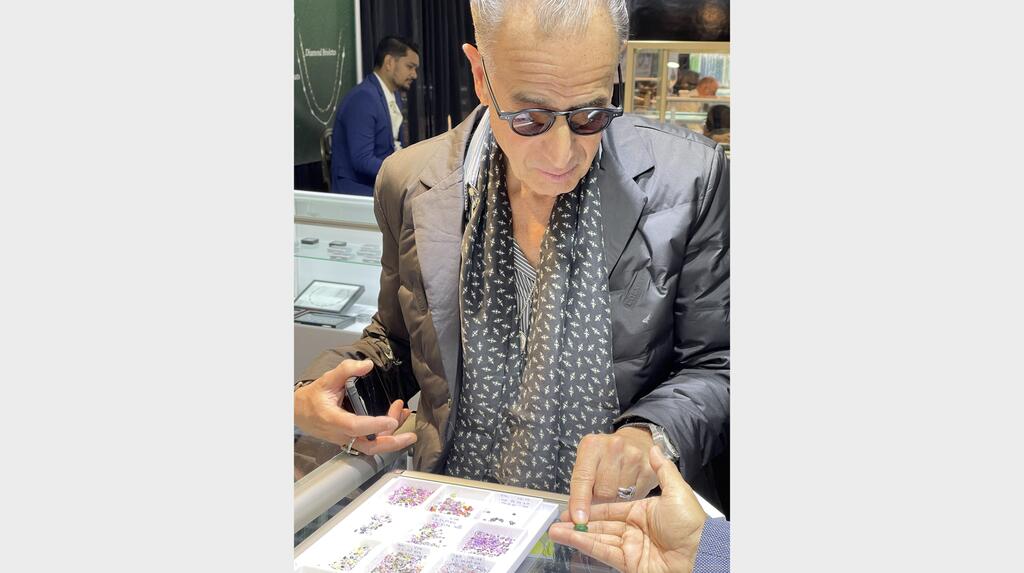 SD:
Every single stone tells a story!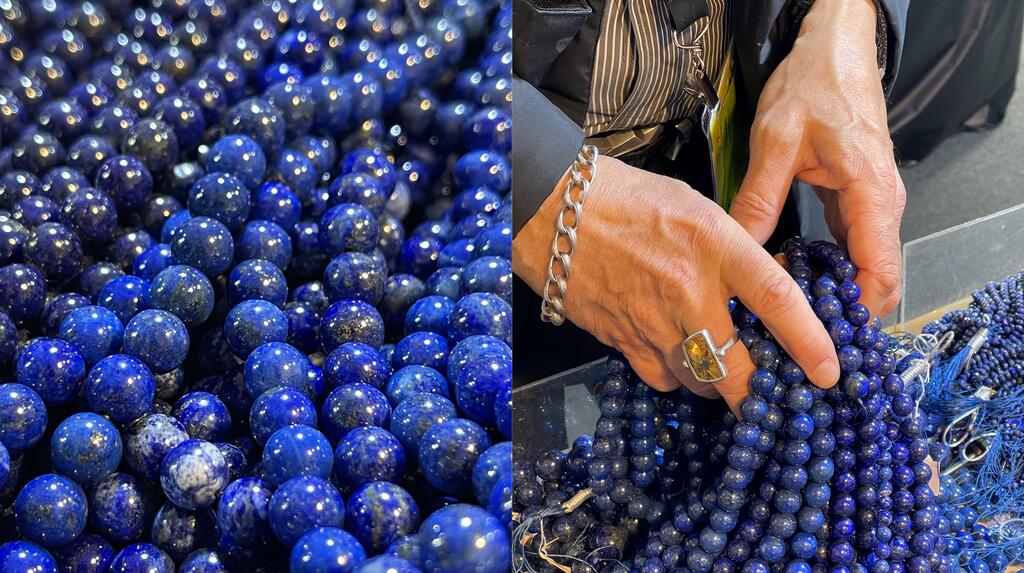 SD:
I bought a bunch of these strands of lapis beads to bring home. Lapis is a tried-and-true material for me—something I've been working with for decades. Lapis can look ancient, but with a great mix of earthy stones, it can be modern!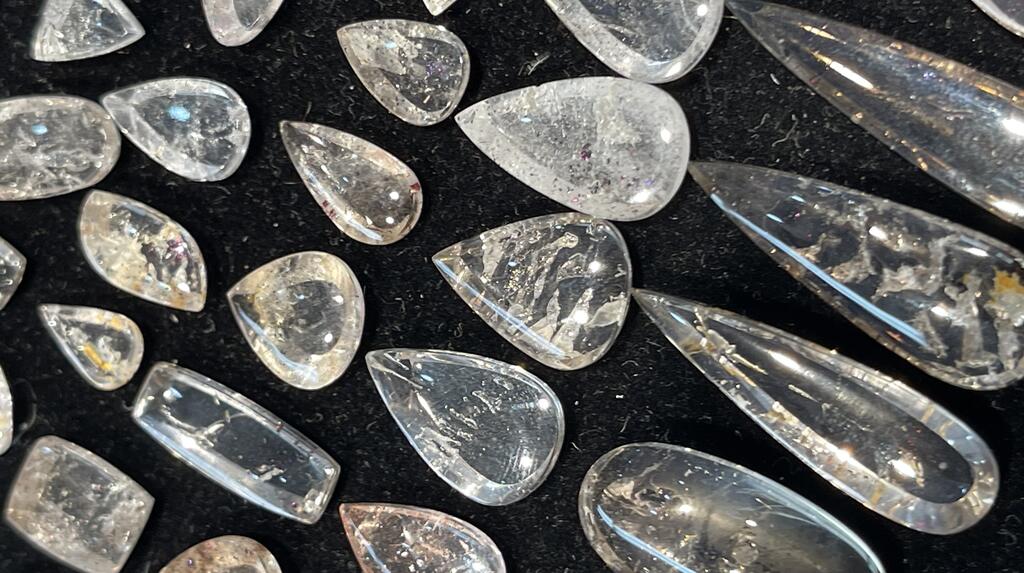 SD:
Here is some amazing pyrite in natural quartz. It's just a fascinating material that I always buy! It looks like two materials have collided.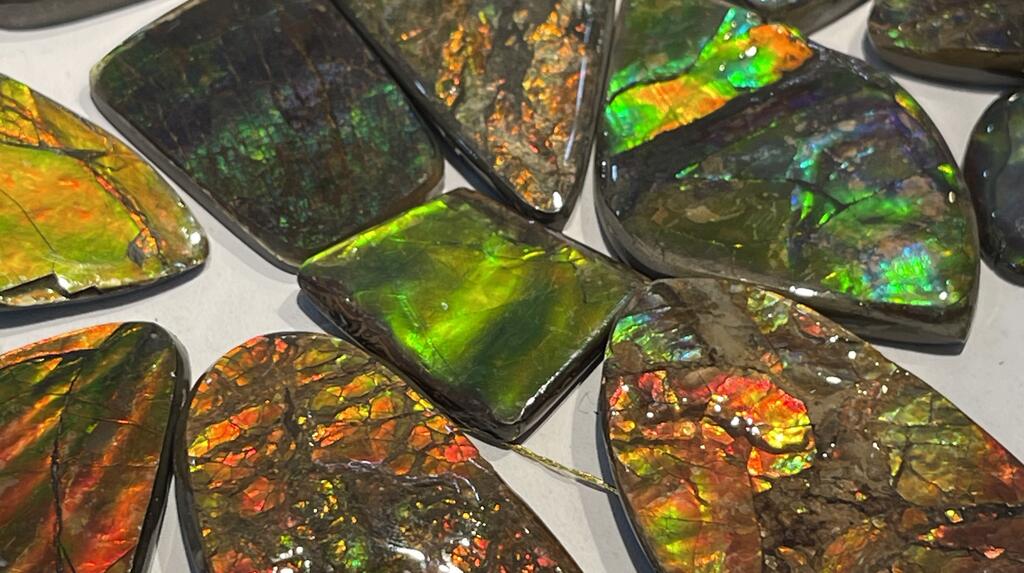 SD:
This material is fantastic, it's ammolite. It's the opalized surface of the ammonite nautilus shell, which is millions of years old! It looks like an exotic rainbow.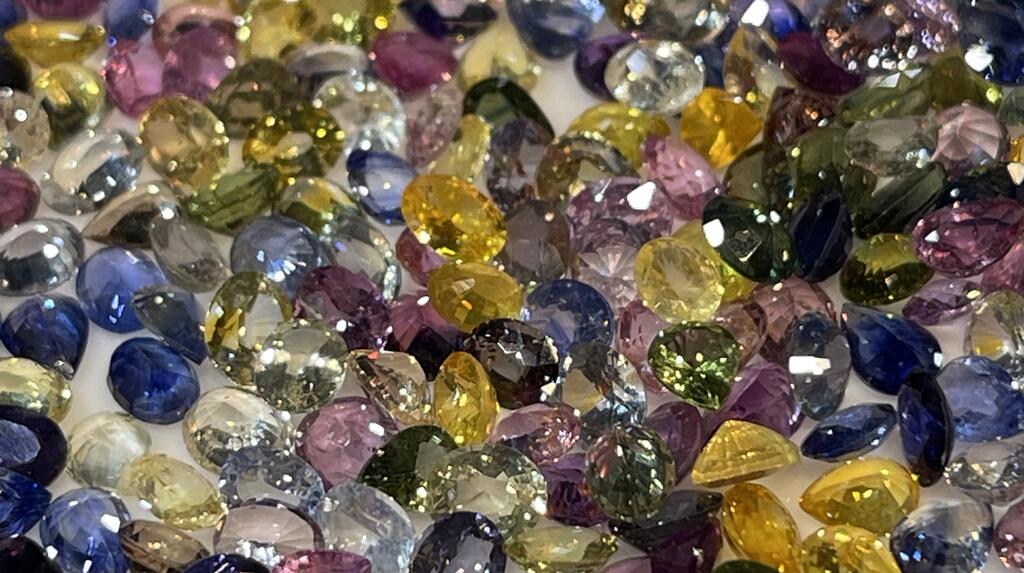 SD:
I bought the whole lot of these sapphires! A major organizing of color has to take place before I begin the design process.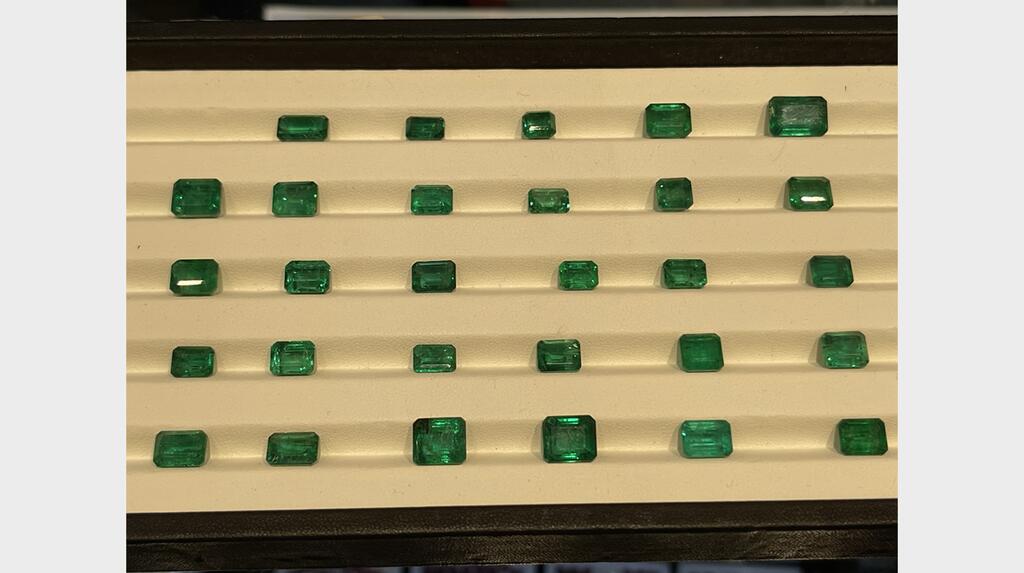 SD:
Emeralds represent the planet and love. I love, love, love emeralds—of course I bought some!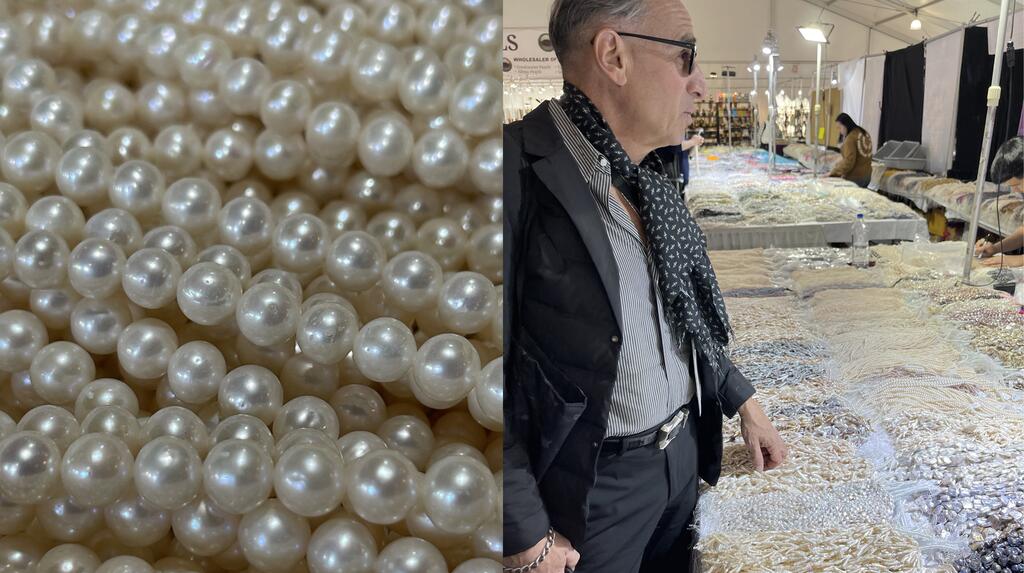 SD:
Pearls are my weakness. These were so dreamy and have such life to them. I always end up buying strands of pearls that I love.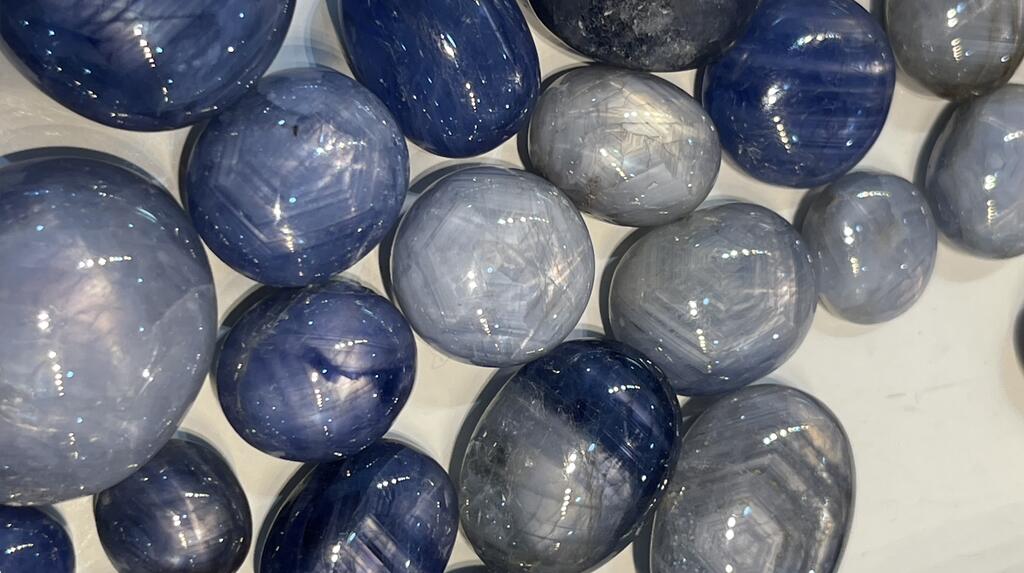 SD:
I selected a few of these star sapphires to take home.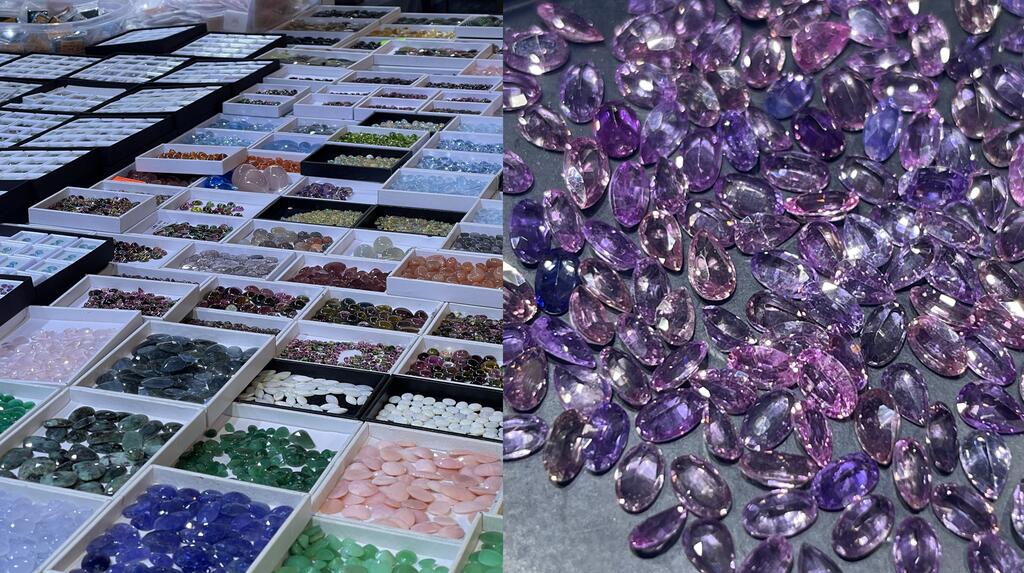 SD:
It's a journey to look through all these stones but it's worth it!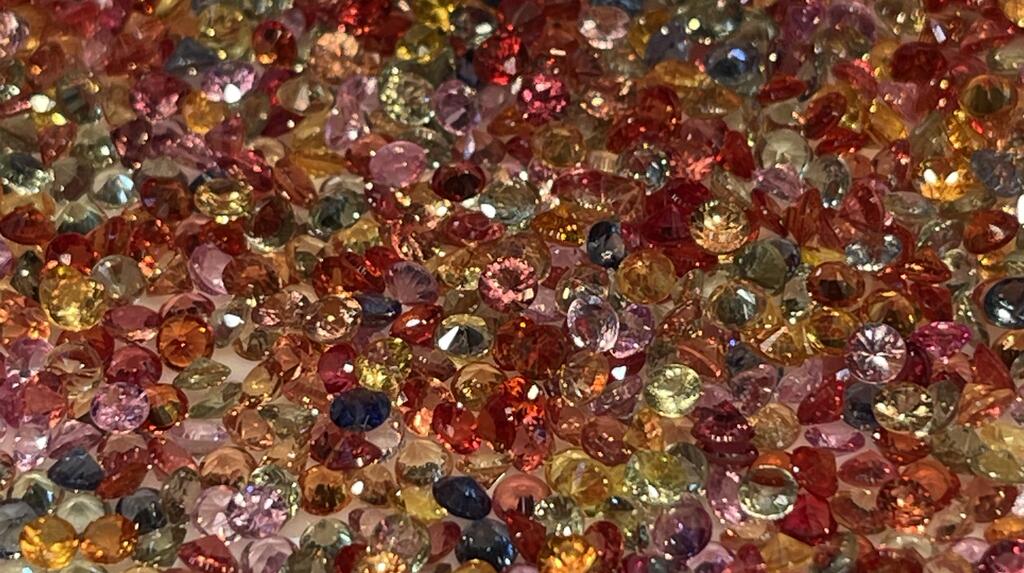 SD:
I bought a lot of unheated sapphires from this selection. Such spectacular cuts and colors!
 Related stories will be right here …
More on Sourcing
Sourcing
Dec 04, 2023