Rolex 'Paul Newman Lemon' Daytona Sells for More Than $800K
Plus, two Rolexes the iconic actor gave to a longtime friend, stuntman Stan Barrett, found buyers at Sotheby's "Important Watches" sale.
New York—A few Rolex watches with connections to actor and watch lover Paul Newman were among the highlights of the Sotheby's "Important Watches" sale held Friday in New York.
The sale, the next-to-last watch auction of 2022 for Sotheby's, totaled $12 million and was 87 percent sold by lot, in line with its pre-sale estimate ($9.9 million to  $17.5 million).
Sotheby's said Important Watches caps off the most successful season in the history of its watch department, with sales worldwide totaling more than $170 million and one more auction, "Fine Watches," still to go.
The sale's top lots were from two familiar and popular watchmakers: Patek Philippe and Rolex.
A platinum and pink gold Patek Philippe Ref. 5104P-001 (pictured below) sold for $819,000, exceeding its highest pre-sale estimate by about $20,000.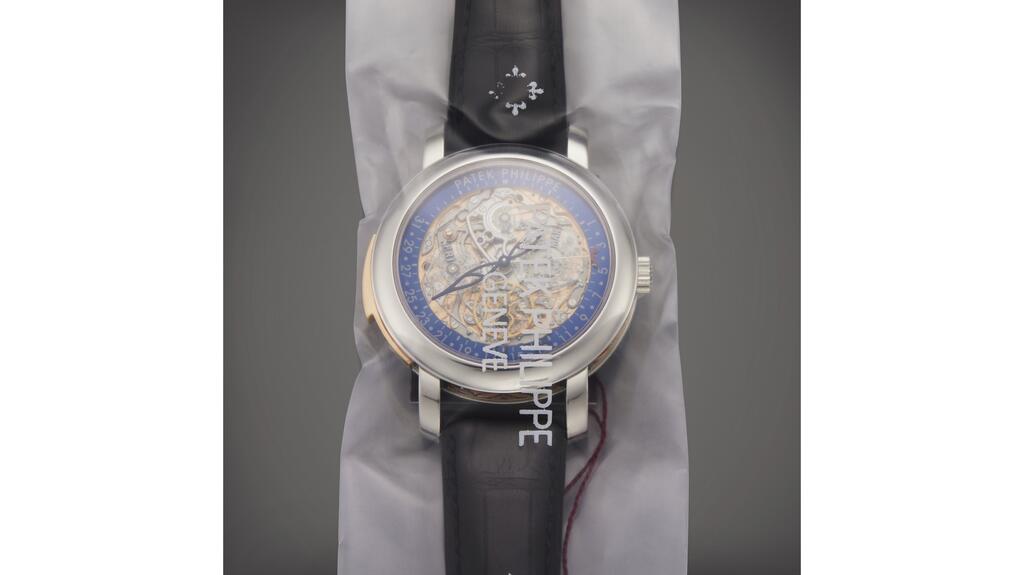 Originally retailed by Tiffany & Co., the Ref. 5104P-001 is a semi-skeletonized minute-repeating perpetual calendar wristwatch featuring retrograde date, moon phases, and leap year indication.
Sotheby's sold the watch with all original accessories and service-sealed, having recently returned from Patek Philippe in Geneva.
A circa 1969 yellow gold Rolex Ref. 6264 "Paul Newman Lemon" Daytona—so named for its yellow dial—garnered $819,000, coming in toward the low end of its pre-sale estimated range of $700,000 to $1.4 million. 
The watch had belonged to a "prominent international diplomat" and was put up for sale by the family of the original owner, Sotheby's said.
 Related stories will be right here … 
Important Watches also featured three Rolex watches tied to Hollywood stuntman Stan Barrett's 1979 attempt to be the first man to go faster than the speed of sound on land.
It
did not go down as an official record
despite Barrett's Budweiser "Rocket" car reaching a speed of 739.66 mph. 
Two of the watches, a GMT-Master with a "Pepsi" dial and a stainless steel Daytona, were gifts from Newman to Barrett, and the stuntman wore both during his record attempt. 
The third watch, a yellow gold Rolex GMT-Master, was a post-race gift from Anheuser-Busch CEO August Busch.

The yellow gold Rolex GMT-Master and the GMT-Master "Pepsi" came to auction with pre-sale estimates of $50,000 to $100,000. 

The GMT-Master with blue and red dial performed better ($81,900) than the yellow gold version ($69,300). 

The watch from Barrett's collection with the highest pre-sale estimate was the circa 1969 Ref. 6262 stainless steel Rolex Daytona, a watch from Newman's own personal collection. 

Estimated to sell for as much as $500,000, a buyer paid $378,000 for the timepiece. 

All told, Barrett's watches sold for $529,000, including buyer's premium on all three (estimate $400,000-$700,000). 

Sotheby's said he will donate an unspecified portion of the sale's proceeds to charitable causes.


More on Auctions