303-Carat 'Golden Canary' Diamond Fails to Sing at Auction
In addition, a 2.08-carat blue diamond did not find a buyer while a 3.24-carat blue from the same collection was pulled from the sale.
New York—The yellow diamond dubbed the "Golden Canary" fell short of expectations at Sotheby's New York Magnificent Jewels sale Wednesday while two blue diamonds also did not dazzle. 
The 303.10-carat fancy deep brownish-yellow diamond is one of the largest polished diamonds in the world, Sotheby's said, and the largest flawless or internally flawless diamond ever graded by the Gemological Institute of America.
Offered without reserve, meaning with no minimum bid requirement, the auction house expected the stone to sell for at least $15 million.
The final hammer price, however, was only $12.4 million, including buyer's premium. 
All told, Sotheby's Magnificent Jewels sale totaled $50 million, with 81 percent of lots sold.
Many jewels failed to exceed expectations.  
There were a few standouts, however, like the 5.27-carat emerald ring from the collection of Mrs. Frank Perdue that was
salvaged from a Spanish shipwreck,
sold to benefit humanitarian efforts in Ukraine. 
Two blue diamonds from a collection of "exceptional" blues, though, again failed to find an audience at Magnificent Jewels.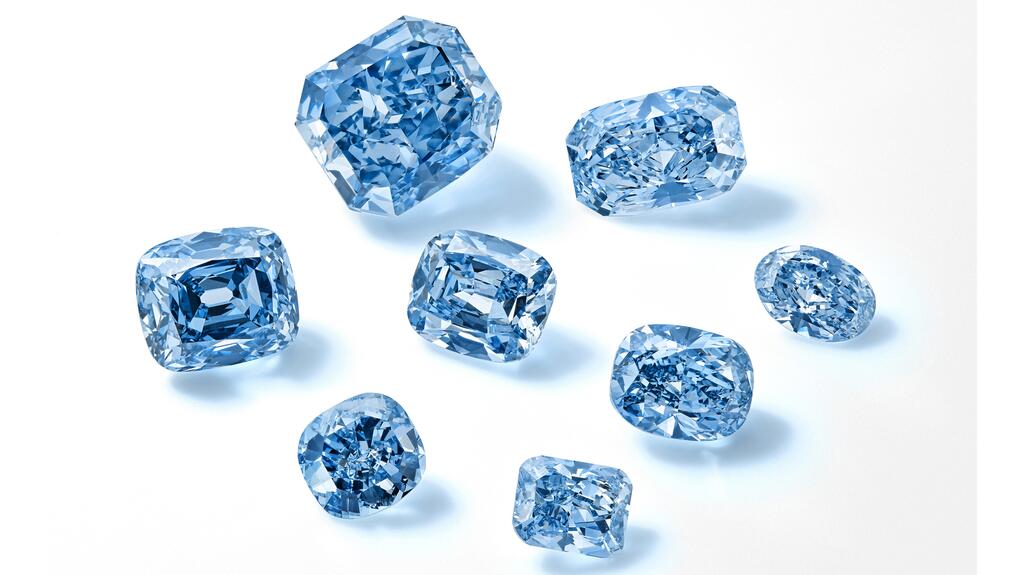 The first of "The De Beers Exceptional Blue Collection"
failed to sell
at Sotheby's Geneva in November.
On offer at the New York Magnificent Jewels auction this week was a 3.24-carat cushion brilliant-cut internally flawless fancy vivid blue diamond (estimated at $5 million-$8 million) and a 2.08-carat cushion-cut fancy intense blue diamond ($1.2 million-$1.5 million).
One of these stones was pulled last minute, and the other failed to meet its reserve.
A Sotheby's spokesperson explained, "The 3.24-carat from the De Beers Exceptional Blue Collection was withdrawn prior to the sale following discussions with the consignor and, unfortunately, the 2.08-carat from the same collection did not find a buyer in our salesroom today. 
"In no part, however, does this detract from the rarity of the De Beers Exceptional Blue Collection, and we are very much looking forward to presenting the five remaining exquisite gems in the New Year."
Sotheby's less-than-stellar sale caps off an interesting auction season full of highs and lows. 
At Sotheby's Hong Kong this fall the 11.15-carat internally flawless fancy vivid pink "Williamson Pink Star" diamond
sold for $57.7 million
, becoming the second most expensive gem or jewel ever sold at auction.
 Related stories will be right here …
More on Auctions