The Stories Behind 6 Jewelry Stores With Unusual Names
Many stores share a name with their owner, but these retailers looked elsewhere for inspiration, from ancient Egypt to the heavens.
Editor's Note: This story first appeared in the print edition of the 2022 Retailer Hall of Fame. Click
here
to see the full issue.
Independent jewelry businesses tend to be a family affair, with the store and the family name being passed down from one generation to the next.
It's a time-honored tradition to bestow a family name upon a business, but National Jeweler spoke to a handful of jewelers who found inspiration elsewhere, from ancient Egypt to the American West.
Having a store name that doesn't scream "jewelry" could be a barrier to success, but building a strong brand identity can turn a quirky name into an asset over time.
Here's how six jewelers across the United States chose their unusual store names, what it's meant for their businesses, and why none of them would change a thing.
Cleopatra's Barge
Naples, Florida
New York native Marilyn Janss spent a lot of time at the Metropolitan Museum of Art as she grew up, strolling through its Egyptian Art section and marveling at the priceless wonders.
The Met's collection comprises more than 26,000 pieces of ancient Egyptian art from the Paleolithic to the Roman period, including jewels.
Janss moved to Naples, Florida in 1966, but that inspiration and her love of Egyptology didn't get left behind.
Upon her arrival in Florida, she lived in an impressive houseboat named "The Big Dipper," replete with 15 rooms across three decks.
When she opened her jewelry store the same year, she dubbed it
Cleopatra's Barge
, an homage to her love of ancient Egypt and the sea.
The first yacht built in the United States was named Cleopatra's Barge, notes Janss, crafted in Salem, Massachusetts in 1816 by shipbuilder Retire Beckett for wealthy merchant George Crowninshield Jr.
Located in downtown Naples, the store had wooden beams across the ceiling and down the walls, like the inside of a barge, so it felt like a perfect fit.
"Everybody seems to love [the name], although I do have some peculiar things happen." —Marilyn Janss
It wasn't until 10 years later that Janss decided to add "Fine Jewelry" to the end of her store's name, but positive word-of-mouth already had gotten around about Cleopatra's Barge.
Naples has grown into a vibrant community, but back in the late '60s there were only about 7,000 residents, recalls Janss.
"I was pretty much the only jewelry store in town," she says. "And I guess word got out that I was here and I also manufactured. So, I would design a lot of jewelry for people and still do. I've made jewelry for three generations of people."
Janss, a former model, says she trained with some of New York's best jewelers to learn her trade, including those who designed and manufactured jewelry for Cartier, Tiffany & Co., and Van Cleef & Arpels.
With original designs and a unique name, Cleopatra's Barge wasn't easily forgotten. Janss recalls a man walking into her store recently with one of her original business cards still in his pocket, 56 years later.
There has been some confusion over the years though, admits Janss.
"Everybody seems to love [the name], although I do have some peculiar things happen. Like I've had people come in and they get a little surprised that it's jewelry because they're looking for Egyptian artifacts or something," she says.
Janss traveled to Egypt in 1971, returning with chairs inlaid with mother-of-pearl, but her store doesn't stock ancient artifacts.
After more than five decades in her current location, Janss is moving to a new space, but she is taking the name with her.
"I decided that really my passion is designing and making your old jewels into new jewels, or, in some cases, starting from scratch," she says.
Rather than a traditional retail store, Janss will have an office and see customers by appointment only.
After nearly six decades behind the counter, she's ready to make her own schedule and set sail for the next adventure.
Tiny Gods
Charlotte, North Carolina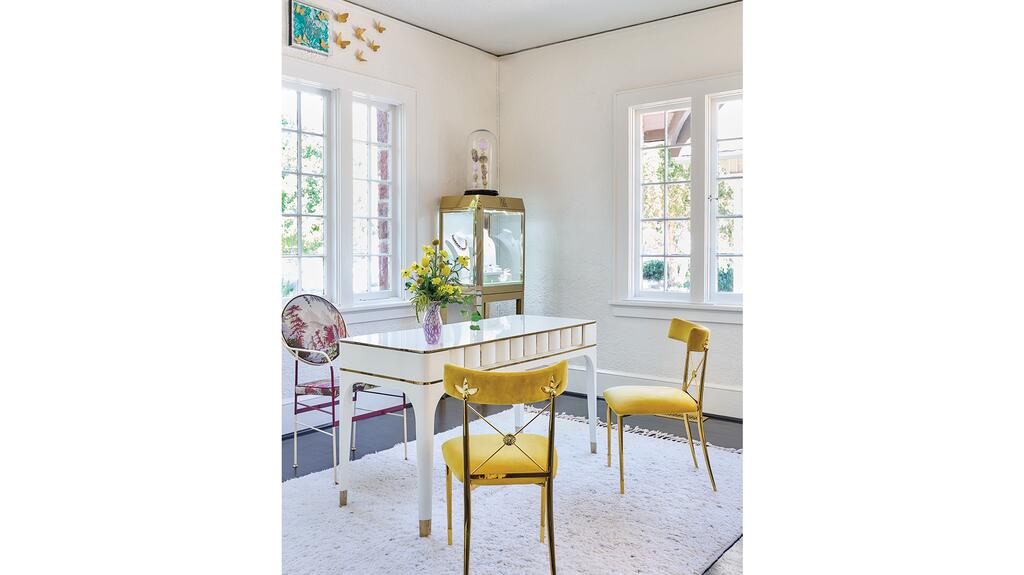 Mary Margaret Beaver was in the jewelry industry for two decades before her dream of owning her own store was realized.
When it was time to select a store name, she called on the experts at Mucca, a Brooklyn-based design agency that's worked with big names like Sephora and Whole Foods.
"I knew I wanted something different. I didn't just want to use my name. I wanted something that would resonate with people and pique their interest at the same time," says Beaver.
Beaver took some time to decide on a name before settling on
Tiny Gods
, which opened in November 2020.
"I knew I wanted something different. I wanted something that would resonate with people and pique their interest  at the same time." —Mary Margaret Beaver

"I was worried that because I used the word 'God' that some people could misinterpret that," says Beaver, but she doesn't mean it in a blasphemous way.

She reached out to people she loves and respects, particularly those with strong religious beliefs, and found there to be no conflict.

"It's a little tongue in cheek. It's not meant to be so serious," she says.

Though Beaver doesn't worship jewelry, per se, she holds a special reverence for its power. 

"They are vessels of personal expression and symbols of love and significance. It can be so empowering for its wearer."

Though it may not be immediately obvious that a store called Tiny Gods sells jewelry, Beaver believes in the strength of her brand.

"It is bold enough that I didn't really want to dilute it. I didn't feel the need to have to explain it further, [to spell out] that it was jewelry," she says. "It seems to prompt people to discover that for themselves and, in a way, that is more compelling because then they have their own experience with what they're finding."

People do ask her about the name quite a bit, she says, but she's big on sticking with Tiny Gods.

"I'm still growing this new, young brand and definitely never considered changing the name at all."
Social Anarchy
New York, New York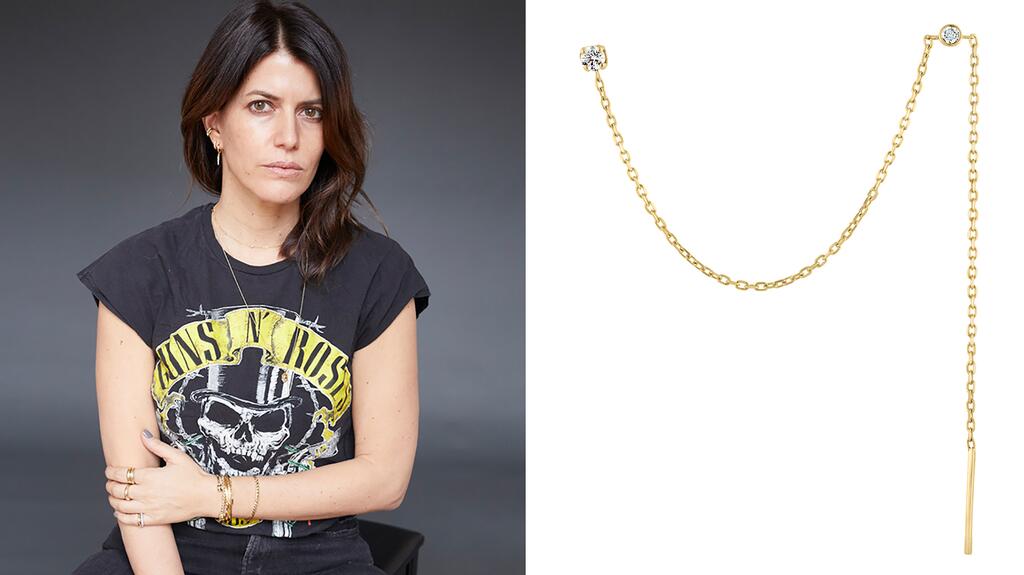 Giovanna Galeotafiore spent more than a decade working as a fashion editor and stylist in New York and was inspired by the designers she met who tested boundaries and defied convention.
Her love of style and personal expression led her to explore the jewelry world, and she started by taking classes.
She naturally gravitated toward non-conventional pieces, crafting single studs and longer singular earrings.
"I had been working in magazines for a long time, but I knew I wanted to start my own jewelry business that was different and didn't follow the norms," says Galeotafiore.
She soon dove in headfirst, launching her own fine jewelry line, which is available for sale on her website.
"I didn't want to change [my store's name] out of fear that people wouldn't get it or like it." — Giovanna Galeotafiore
In the spirit of rebellion, she eschewed the tradition of naming a business after one's self, settling on
Social Anarchy
.
"I wanted the name of my business to have a deeper meaning that reflected my journey," she says.
Galeotafiore did worry that leaving "fine jewelry" out of her company's name might cause confusion, but she stuck to her stylistic vision.
"That was a big concern for me, but I loved the name so much and I didn't want to change it out of fear that people wouldn't get it or like it. I decided that I would create a strong brand that people would learn about and fall in love with."
Her intuition proved to be correct, as the name garners lots of compliments from her clients. They understand it's a testament to self-expression and edgy style, says Galeotafiore.
The phrase "social anarchy" also conjures up political imagery, but that's not what the brand is about, she says. Rather, the focus is on individual expression and dismissing what society deems "on-trend" in favor of one's own style.
"I love when more conservative clients come to me and say they love wearing my pieces because it makes them feel edgy or cool," she says.
The Mexican Shack
Somers, New York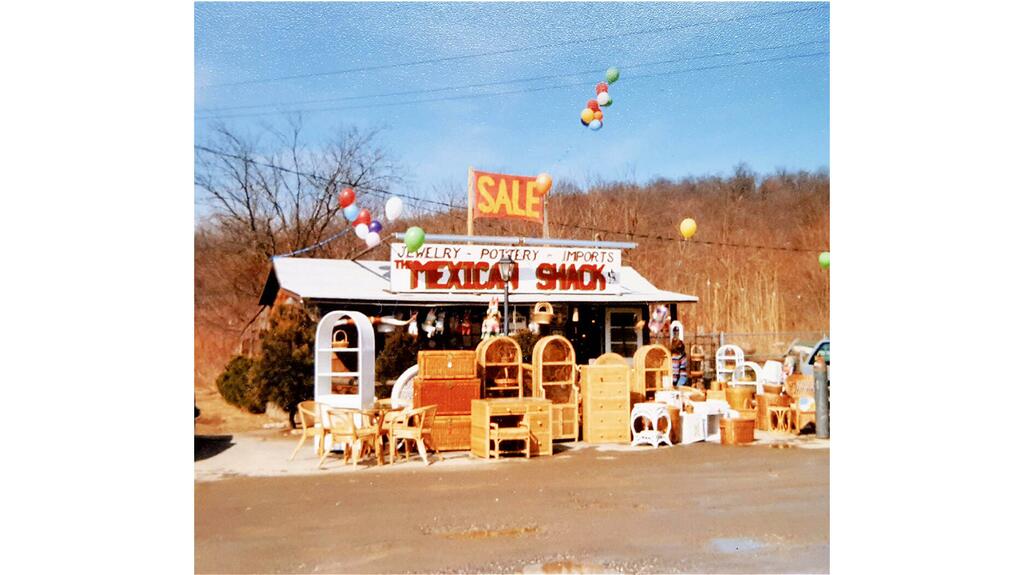 The Mexican Shack
closed its doors this fall
after nearly 50 years in business, but an unconventional name may keep its spirit alive.
Owner Steve Delzio went on an excursion out west in 1973, a young, adventurous man excited to learn more about Native American and Mexican culture.
When his parents' 25th anniversary celebration beckoned him back to his hometown of Somers, New York, he took his treasures with him.
Later, when he was ready for another trip out west, Delzio began to sell his collection to raise the funds for a new adventure.
The idea was so lucrative that he would go on to make several trips a year to Arizona, New Mexico, and Mexico, forging relationships with Native American artists.
In 1975, Delzio rented a 600-square-foot space in his hometown to sell the hand-painted clay pots, turquoise jewelry and other items he'd bought.
He dubbed his store The Mexican Shack.
 "It's just a very unique business, very, very unique. I'm really proud of it."—Steve Delzio

By 1990, he was ready to move into a new store with more than 4,000 square feet of space.

He wondered, should he change the store's name?  

When Delzio polled his customers about renaming the new store, they insisted it remain The Mexican Shack.

The store will close this fall as Delzio is retiring, but he says he may pop up at smaller jewelry shows and maintain an online presence.

"It's just a very unique business, very, very unique. I'm really proud of it," he says.


Suka Jewelry
Glen Rock, New Jersey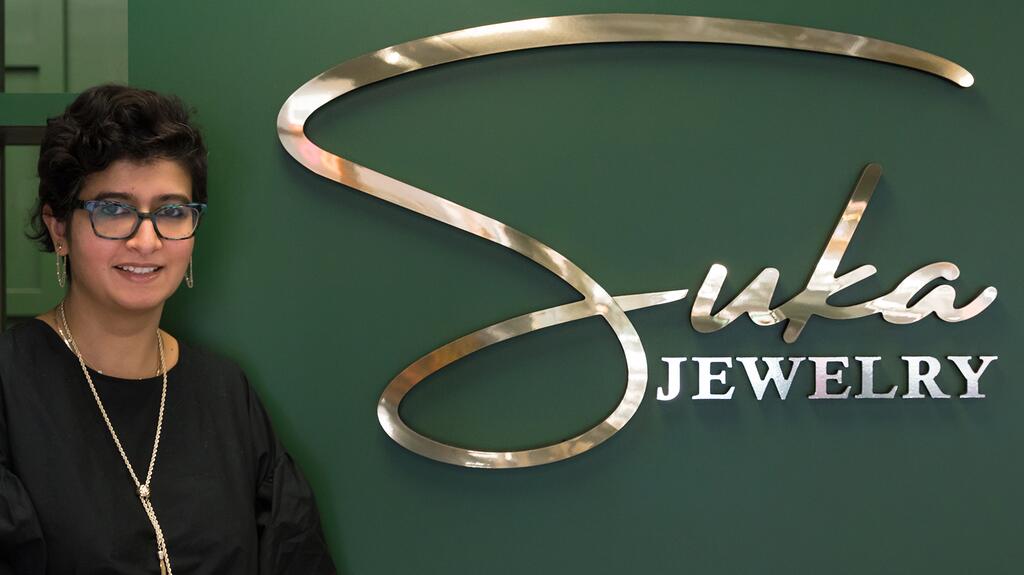 Jeweler Supriya Kapur technically did name her business after herself, but not in the traditional sense.
She opened her Glen Rock, New Jersey, store in 2016 as Rock Road Jewelry, a nod to the street on which the store is located.
Kapur wasn't the only business owner with that idea, though, as many stores on that particular road had "rock" in their name.
She and her partner decided it was time for a rebrand, so she looked to her name as inspiration.
Taking the first two letters of her first and last name,
Suka
was born.
"Our customers love the name Suka. It's a bolder and fresher step [up] from our Rock Road Jewelry name," says Kapur. "It's a conversation starter."
Kapur recalls a funny interaction with one customer, an interior designer of Russian descent who responded to the store's name with a playful grin.
"Do you know what that means in Russian?" she asked Kapur.
As it turns out, the jewelry store's name is pronounced just like the Russian word for "bitch," cyka. 
"Now whenever we have a customer who is familiar with the Russian language come in, we have a good laugh about it," says Kapur.
She says she intends to hold onto the name, grow the business and open more stores.

Twist
Portland, Oregon & Seattle, Washington

Paul Schneider and Lauren Eulau were artists before they were jewelers.

Schneider, a potter, and Eulau, a weaver, got their start in retail with a store called Clay Trade, selling ceramics, weavings, and other handcrafted items.

After branching out into fine jewelry and opening a second location, it was time for a new name.

The pair sat down with a team of graphic designers and began to sketch out ideas on a whiteboard, focusing on meaning more than aesthetic.


 Related stories will be right here … 
"We were writing down stream-of-consciousness ideas and imagery and putting things on and crossing them off," recalls Schneider.
"At that time, we were still selling a lot of crafts as well as jewelry and one of the things we said was, 'Look, we know ourselves, we know we will keep changing and we don't want to have to do this again. If we decide to become a laundromat, we still have to be able to use this name,'" he says.
One of the phrases on the board? "Everyday objects with a
twist
."
"Someone went up to the board and circled the word twist," Schneider says, and it stuck.
Twist won the
Gem Award for Retail Excellence in 2020
, and Schneider and Eulau are two of the 2022 Retailer Hall of Fame inductees. Read more about their journey in the profile
here
.
"We were writing down stream-of-consciousness ideas and imagery. Someone circled the word twist." — Paul Schneider
— Senior Editor Ashley Davis contributed to this story.
More on Independents