'Unicorn' Cartier Cheich Watch Sells for $1.1M
One of only four in existence, it more than doubled its pre-sale estimate at the Sotheby's Paris auction.
Paris—A rare Cartier timepiece has more than doubled its auction pre-sale estimate.
The Cartier Cheich,
considered a "unicorn" in the watch world
, sold for $1.1 million at Sotheby's Paris last week. It was estimated to sell for between approximately $200,000 and $400,000.
According to Sotheby's, it's the most expensive Cartier watch to sell at auction in Europe.
"The Cheich Watch has a truly unique status, not only within the history of watchmaking at Cartier but within the history of watchmaking full stop," said Sotheby's International Watch Specialist Benoît Colson.
"A complete design masterpiece, the Cheich's story comes full circle, re-establishing its status once again as a trophy item for an incredibly lucky collector. Shrouded in mystery on its whereabouts for the last forty years, it's been an absolute honor to bring this watch on the market for the very first time, and to see it achieve such a record-breaking price."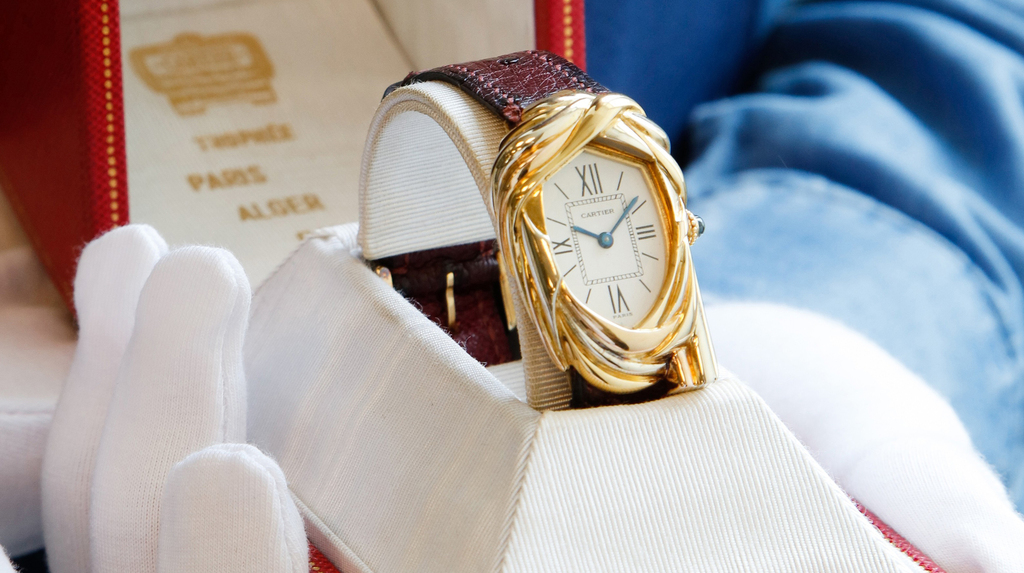 There are only four Cartier Cheich timepieces in existence.
They were crafted in honor of the Paris-Dakar race—now called the Dakar Rally—a rally open to motorized land vehicles that originally took place in Europe and northern Africa, spanning 10,000 kilometers, or 6,214 miles.
The timepiece sold at Sotheby's Paris was given to the winner of the Cartier Challenge—Belgian Gaston Rahier, who won back-to-back races in 1984 and 1985.
The watch led the online Fine Watches sale. Full results are available
online
. 
 Related stories will be right here … 
More on Watches