An Updated Look at the Lab-Grown Diamond Market: Size, Pricing, and More
As the end of 2022 draws near, National Jeweler offers another deep dive into lab-grown diamond market data.
New York—The lab-grown diamond market continues to expand with no signs of slowing down.
Earlier this year
, National Jeweler examined the estimated size of the market and talked to experts about where it might go in the future, as well as what could drive growth.
As 2022 draws to a close, here's an updated look at how the year panned out and where opportunities lay in 2023 and beyond.
An Updated Outlook
Diamond market analyst Paul Zimnisky told National Jeweler earlier this year lab-grown jewelry sales
could near $8 billion-plus in 2022
, approaching 10 percent of the total global diamond jewelry market.
Amid robust consumer demand for lab-growns, Zimnisky has now increased his forecast to $9 billion-$10 billion, which would see lab-grown diamond jewelry accounting for more than 10 percent of total global diamond sales, according to his model. 
Market research firm The MVEye also monitors the lab-grown diamond sector. 
It currently estimates that the market accounts for 8-10 percent of diamond jewelry sales globally.
The U.S. remains the largest consumer market for lab-grown diamonds by far. Zimnisky said it represents about 80-plus percent of lab-grown diamond jewelry demand, compared with about 50-plus percent of total global diamond jewelry demand.  
Sherry Smith from data and consulting company The Edge Retail Academy, which tracks independent jewelers' sales, offered the following data from the January-June period. 
Lab-grown loose diamond sales represented 7 percent of total retail loose sales, an increase from 5.3 percent over the same period in 2021.
Smith noted that larger lab-grown diamonds showed significant increases in most of the key performance indicators.
The 3.25- to 3.50-carat range, for example, showed a 194 percent increase in gross sales, a 114 percent increase in units sold, and a 25 percent increase in average retail sale, suggesting some customers might be trading up in size from smaller natural diamonds. 
The 4.5- to 5-carat range recorded a spike of 582 percent in gross sales, and sales in the 5.5- to 6-carat rose 78 percent. 

But, Zimnisky said it's important to keep in mind that lab-grown diamonds are also creating incremental demand for diamond jewelry that wouldn't otherwise exist.

"Going into the future, I believe that this incremental demand will continue to grow while the share of lab-grown diamonds directly cannibalizing natural will stabilize.

"Once lab-grown diamonds as a product reach maturity, I believe consumers will likely view natural and lab-grown as distinct products, so demand for [the latter] will be driven much more by marketing and not product availability."

What's Shaping the Market
The big milestones for the sector this year have come from the major companies, Zimnisky said—Signet has really begun to push the product, and Pandora launched its new lab-grown line in the U.S. 

Signet officially got into the lab-grown game a few years back, but this year has started investing in stocking and marketing the sector in a big way. 


 Related stories will be right here … 
Pandora, meanwhile,
tested its lab-grown diamond jewelry
exclusively in the U.K. last year before deciding to bring the product to the U.S. market, its largest,
in August of this year
. 
Both developments will greatly increase the visibility and availability of lab-grown diamonds in the U.S.
Looking ahead, while Zimnisky initially predicted global lab-grown diamond jewelry sales could near the $10 billion mark by 2023, he said he's now forecasting they will surpass that milestone next year.
Pricing in 2022
Lab-grown diamond prices generally have continued to decline over the last five to seven years, Zimnisky said, adding that as production capabilities improve and global production volume increases, the trend is likely to continue. 
He said higher energy prices around the world could stabilize nominal prices in the short term since that input cost is passed on from the producers.
But there's also been an interesting update for the sector from India—the Indian government has formalized a policy to finance lab-grown diamond producers to help stimulate exports.
News broke in early August that the State Bank of India, the country's biggest bank, had become the first Indian lender to
come up with a formal policy to fund growers
.
The loans reportedly come with certain conditions, such as funding the import of machinery rather than supplying working capital.
The move is "a significant catalyst and is likely to lead to a further boom in lab-grown diamond production volumes," according to Zimnisky, which would continue to affect prices.
What Will Propel the Market
In fact, Zimnisky names increased production/limitless supply as one of the four factors he expects to drive the lab-grown diamond sector's next phase of growth in
a new report
.
In addition to limitless supply, he also cited higher quality, branding and proprietary design, and custom shapes and colors.
As production ramps up, diamond-producing technologies will continue to improve, increasing the general quality of the stones but potentially exacerbating the decline in prices.
"Eventually, almost all man-made diamonds will likely be of a universal high quality, which could render grading of lab-diamonds non-necessary ... [which would] further reduce the price of man-made diamonds relative to natural diamonds for consumers," Zimnisky wrote.
This means branding and proprietary design and custom shapes and colors will be essential for producers who want their product to compete as a luxury item, he added.
(For more on Zimnisky's report, see
this article
by National Jeweler Editor-in-Chief Michelle Graff.)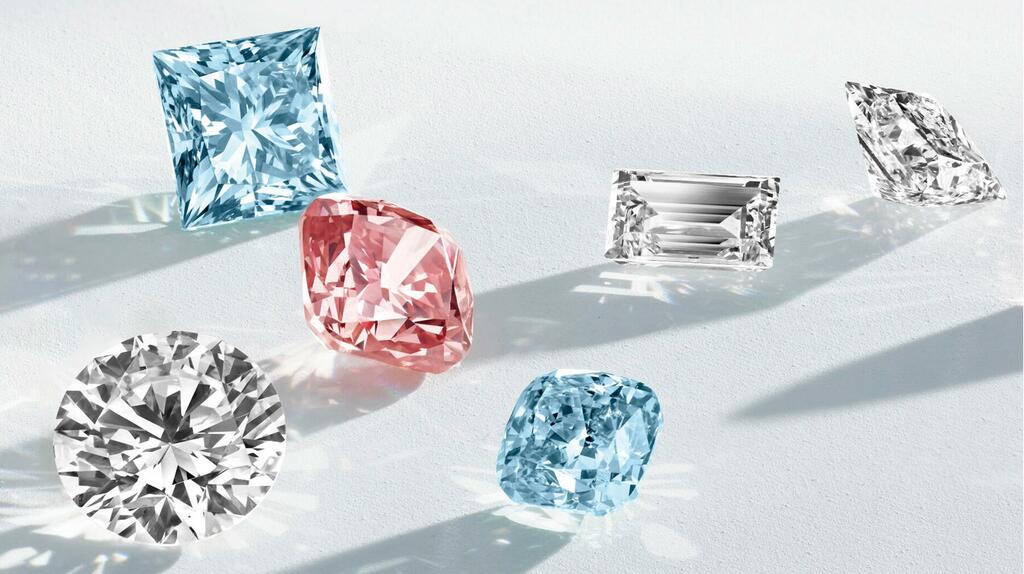 The MVEye also recently conducted research on
the consumer groups
they believe will drive the market in the future. 
Two of those consumer groups are 25- to 38-year-old millennials, but one group, called "In the Know" is already aware of lab-growns through friends or media.
The other, "In the Dark," haven't heard of lab-grown diamonds but are easily convinced to learn more. 
The MVEye also said it believes a third group dubbed the "Upgraders," those who are 55 and older and looking to upgrade their engagement rings, could be a powerful segment to propel the growth of lab-grown diamond sales.
This consumer segment is motivated to buy a larger diamond and likes to reward themselves. 
"If retailers could bring that across to them [in ads], saying, 'OK, it's time to self-reward,' that's how they're going to go get this group," co-founder Liz Chatelain said to National Jeweler in a recent interview. 
"It's a great opportunity, especially for independent retailers who really know their market."
More on Lab-Grown