Mad Lords Talks Transitioning Summer Jewelry Trends to Fall
This year, the French jewelry retailer celebrates a decade in business.
Paris—This year marks a decade in business for
Mad Lords
,
the
French jewelry destination for cutting-edge fine jewelry design and current jewelry trends.
Embodying a rebellious, iconoclastic attitude, the retailer is known for its piercing studios and its mix of designers that range from beachy to fashion-forward, with lots in between.
They stock arbiters of California cool Jacquie Aiche and Azlee alongside European bohemians Pascale Monvoisin and Celine D'Aoust, and edgier brands likes Dries Criel and Hoorsenbuhs. 
Since opening their Parisian flagship, husband-and-wife co-founders Serge and Caroline Muller have expanded to St. Tropez and Deauville.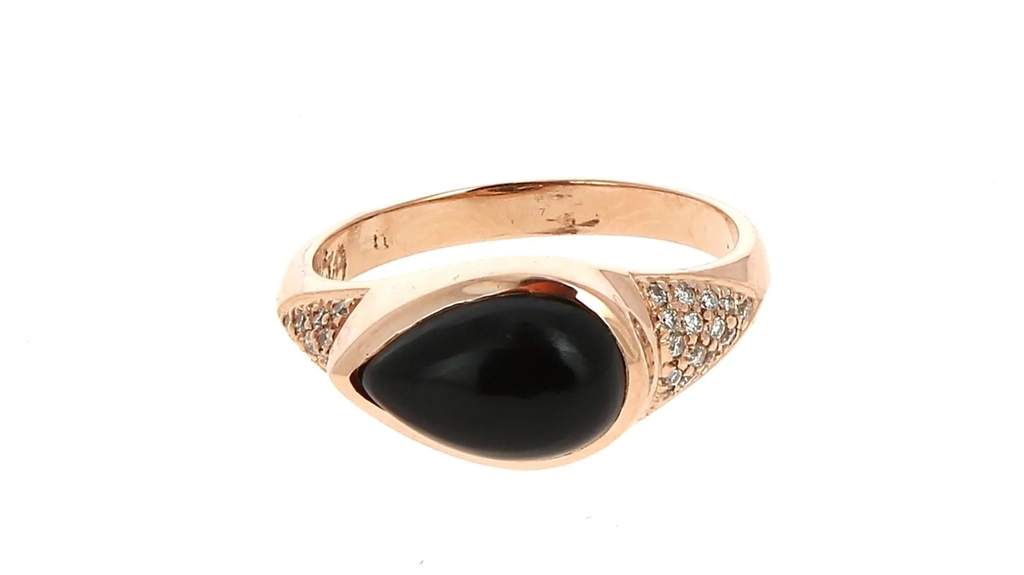 Accordingly, they're experts when it comes to mixing city and seaside style and transitioning summer trends into fall looks.
The retailers recently chatted with National Jeweler's Senior Editor, Fashion, Ashley Davis about their favorite summer jewels, their in-house piercing jewelry, and what they'll be wearing with fall on the horizon.
National Jeweler:
What would you say have been some of the biggest jewelry trends this summer?
Caroline and Serge Muller:
One of the biggest jewelry trends this summer has been jewelry stacking, especially with layering necklaces.
When it comes to earrings, having different types of jewelry pieces and piercings other than just the lobe is very on-trend.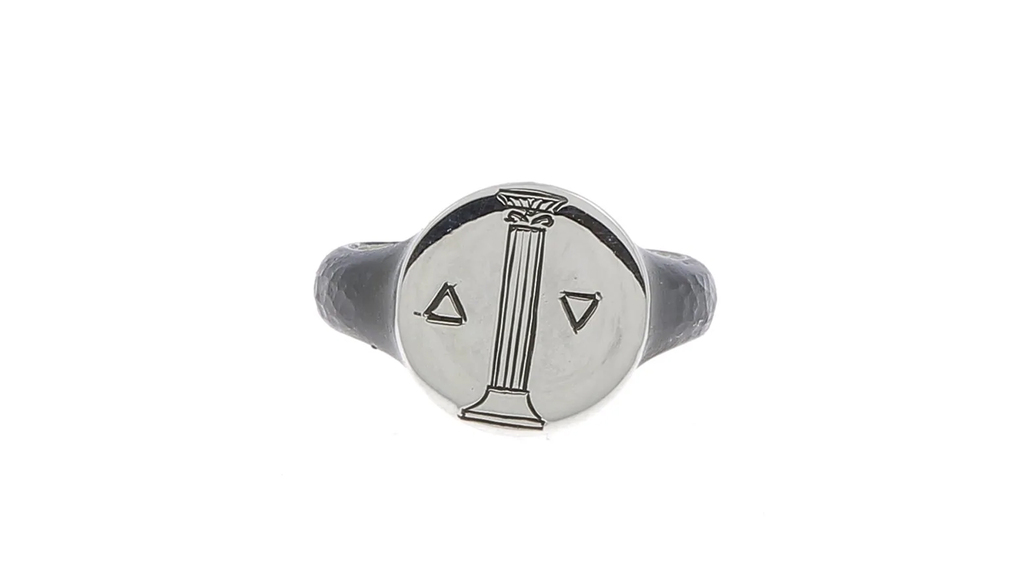 Signet rings and anklets have become more and more popular all summer long.
NJ:
What kind of earring styles have been selling well?
CM & SM:
Piercing jewelry from our in-house Mad Lords "Mad Precious" and "Ethical Collection" are the perfect earrings for stacking and creating your own ear story. 
It offers a large selection of huggies, studs and hoops you can choose from, along with other jewelry brands ranging from Jacquie Aiche to Céline D'Aoust and Kismet by Milka.
Our collections offer an array of different styles, shapes and colors.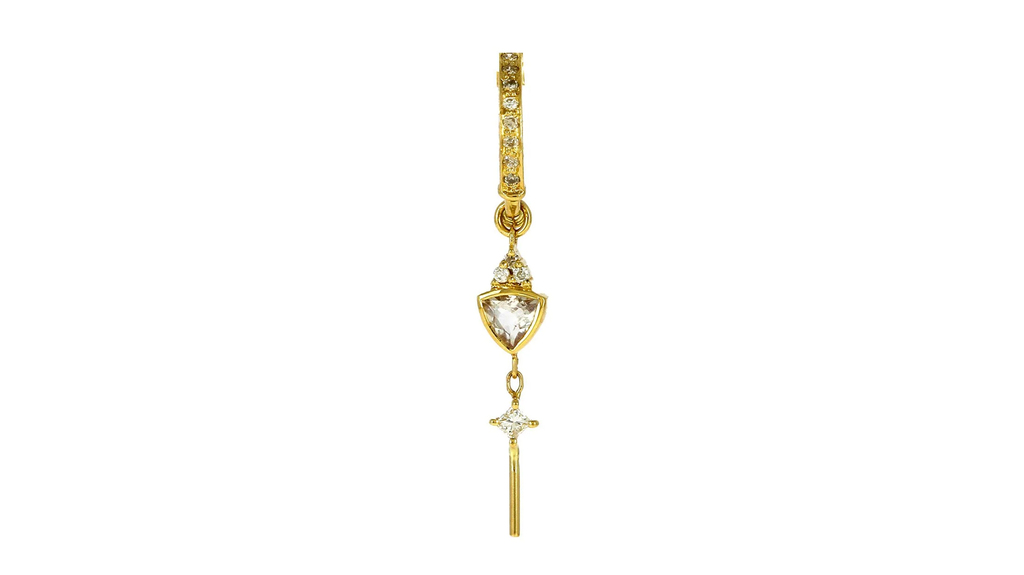 NJ:
Sometimes, the style transition from summer to fall feels so abrupt. How should I change the jewelry I wear daily as the season changes? Are there any rules or guidelines you suggest?
CM & SM:
There aren't really any rules when it comes to picking jewelry. It's all about feeling comfortable wearing pieces you love and completing looks the way you want it.
However, there are definitely suggestions for seasonal transition.
Perhaps wearing less colorful enamel pieces and choosing jewelry with darker, fall-inspired stones such as garnet, labradorite, and even opals could be a nice way to change up your look.
NJ:
When should I be changing my styles? 
CM & SM:
It really depends on where you spend your summer and fall season.
If you spend your summer on the beach, you'll most likely want to wear big colorful stones and layered necklaces. If you spend the fall season in a city, perhaps you'll want to wear more earrings and bracelets to go with your fall-inspired outfit.
After Labor Day, and once summer comes to an end, this could be a really great time to transition your jewelry looks.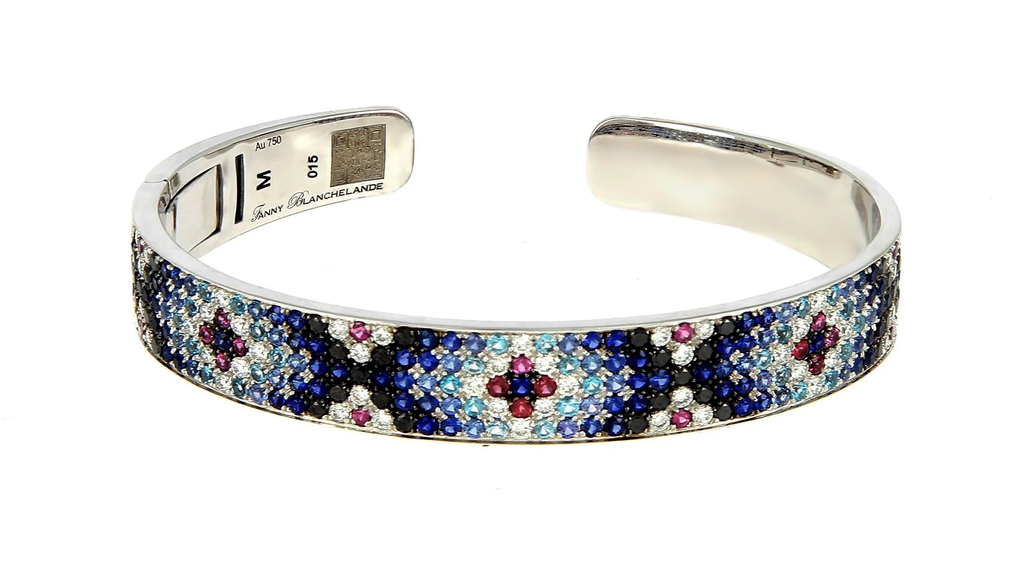 NJ:
As it gets colder and darker outside, should I stop wearing color or should I simply change the tones I'm wearing?
CM & SM:
You can definitely keep wearing your colorful gemstone pieces if it's what you prefer; perhaps you want to feel a bit brighter on a cold fall day.
You can also opt for warmer and darker tones to be in sync with the changing of the seasons.
NJ:
Could you give me some examples of jewelry looks that embody transitional summer-to-fall styling?
CM & SM:
This summer, we've loved seeing all the chunky beaded gemstone necklaces and body jewelry from Jacquie Aiche.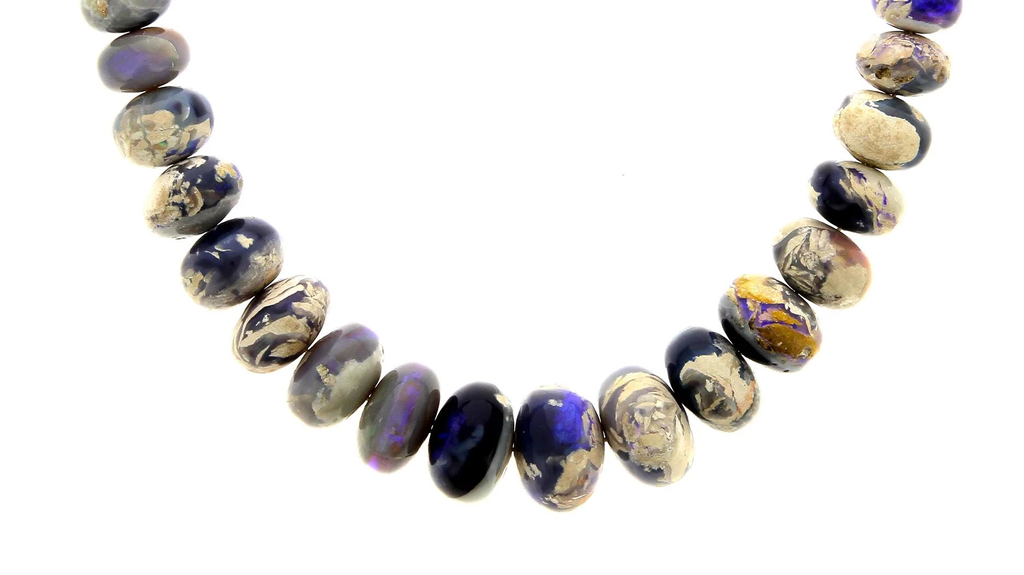 This fall, we'd suggest picking more bracelets and bangles from Fanny Blanchelande or darker gemstone rings and gold hoops from Jacquie Aiche. 
A nice men's combination would be switching from our "Mad Private by The French" Guy collection or our in-house collection of "Mad Private" rings with colored stones to plainer sterling silver rings from Henson or Holzpuppe.
 Related stories will be right here … 
More on Trends