The Unique Watch George Daniels Wore Daily Goes Up for Sale
It's one of only two unique wristwatches Daniels made by hand in his lifetime.
Geneva—Three important wristwatches from one of the greatest watchmakers of the 20th century are set to go up for sale this November. 
Phillips in Association with Bacs & Russo will offer three rare watches by George Daniels, considered the founding father of independent watchmaking, at The Geneva Watch Auction: XVI.
First up is the Spring Case Tourbillon, one of two unique wristwatches Daniels hand-crafted for his own personal wear, filled with the maker's inventions. 
Completed in 1992, the double-dialed spring case watch has a one-minute tourbillon and calendar. The case pops open to reveal a back dial. 
SEE: The Spring Case Tourbillon in Action 
The dials are hand guilloche silver with gold chapters showing the hours, minutes, and interlaced seconds. The reverse dial showcases the calendar and the visible tourbillon escapement.
The tourbillion, a Daniels signature, features his co-axial escapement, which he invented in 1975. It's featured in all his watches after that. Omega, and Daniels' protégé Roger Smith, also later adopted the element.
A friend convinced Daniels to sell the Spring Case Tourbillon in 2005, a wristwatch he loved so much that he wore daily.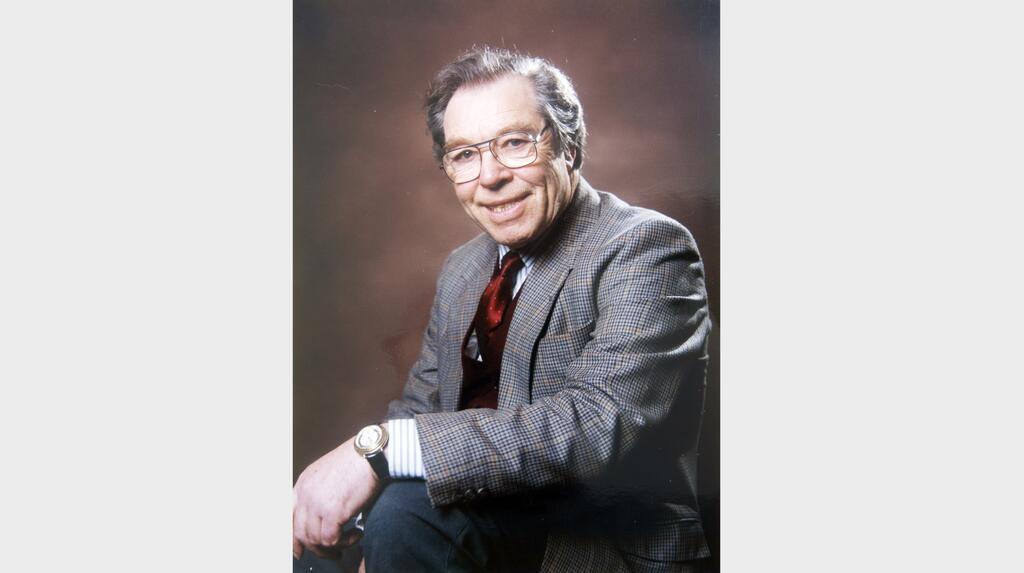 Appearing at auction for the first time, it is expected to fetch over $1 million, Phillips said. 
Daniels made 23 pocket watches and two unique wristwatches by his own hand over his lifetime, the Spring Case Tourbillon being one.
In collaboration with Roger Smith, he crafted two additional tourbillion watches and two production series of wristwatches called the Millennium and Anniversary watches.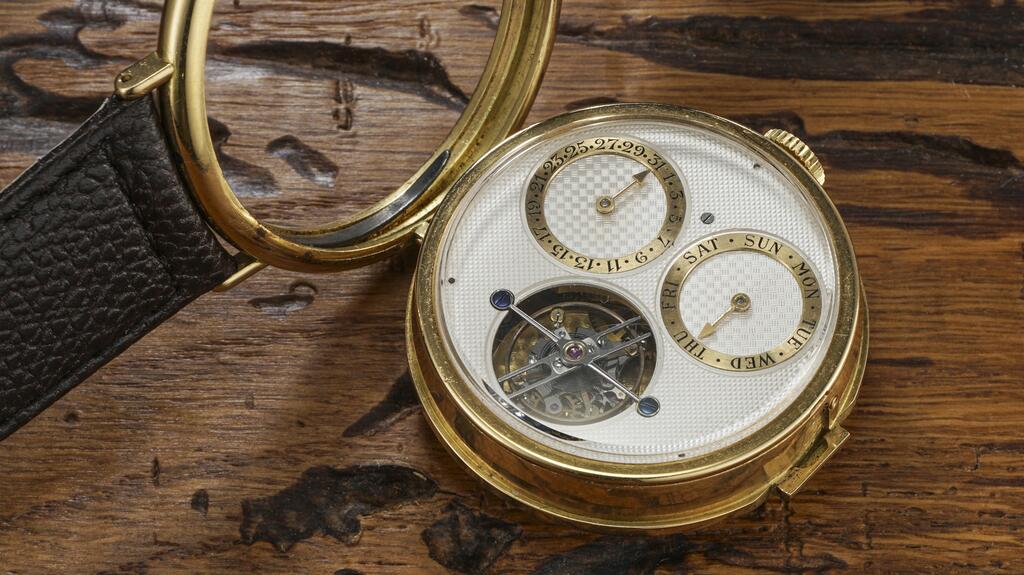 The Phillips sale will offer a George Daniels Anniversary watch in yellow gold, one of only 35 made in the metal in honor of the 35th anniversary of the co-axial escapement. 
It will also offer a George Daniels Millennium ($250,000 to $500,000) crafted in 1999 on occasion of a new co-axial escapement arriving at market. 
It houses a heavily modified Omega caliber with the escapement. It also features Daniels' classic guilloche dial. 
"George Daniels was one of the greatest watchmakers in history, and it is an honor to present not only a unique tourbillon wristwatch with spring case, made fully by hand by Daniels himself and appearing on the auction market for the very first time, but also two of the most sought-after wristwatches by an independent watchmaker ahead of The Geneva Watch Auction: XVI in November," said Alexandre Ghotbi, Phillips Head of Watches, Continental Europe and Middle East. 
"For Daniels, a watch had to have historic, intellectual, technical, aesthetic, amusing, and useful qualities, a mantra that he applied to all his creations, with these three examples being no exception. Daniels' legacy continues to influence the generations of watchmakers that follow him."
The timepieces will be on view during Geneva Watch Days from Aug. 29 to Sept. 1, alongside other sale highlights.
The Geneva Watch Auction: XVI is slated for Nov. 5-6.
So far this year, 100 percent of the watch lots Phillips has offered at auction have sold. 
 Related stories will be right here … 
More on Watches