Hearts On Fire's Latest Collection Reaches for the Sky
"Aerial" is edgy and glamorous, inspired by nature's wild forms.
New York—Hearts On Fire's latest collection has a message of moving onwards and upwards.
Debuted earlier this summer, the uniting theme of "Aerial" is a subtle nod to movement and expansion.
Designs were inspired by the power of nature, an ode to the sun's rays, the ocean's waves, dew drops in the morning, and seeds that grow into plants that reach for the sun.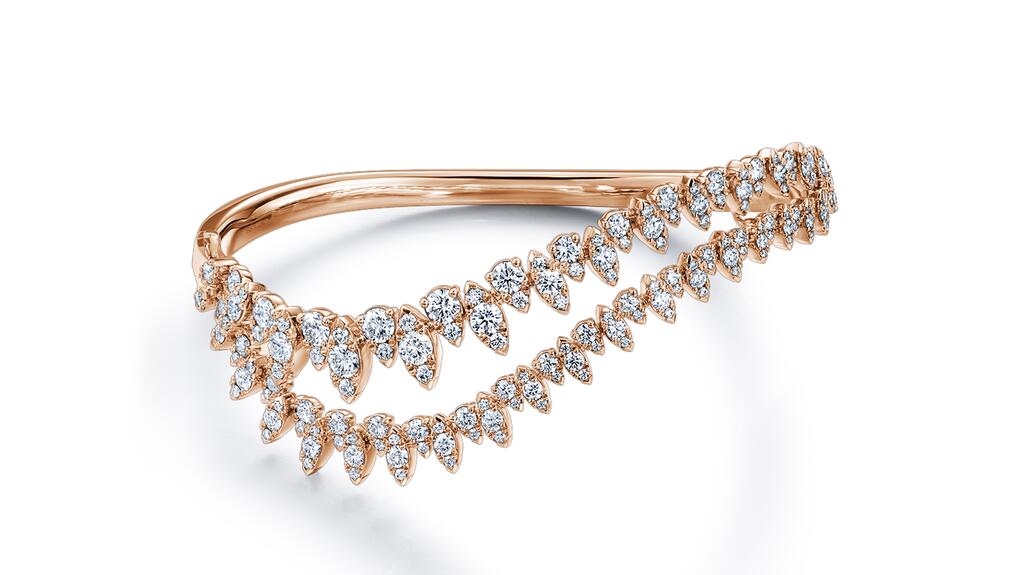 In execution, that looks like earrings that curve and climb up the ear, such as open, front-facing hoops; flexible and twisting bangles; and asymmetric, open rings; all representing nature's untamable abandon.
A sunburst motif is a signature, popping up in bold pendants.
Round diamonds are featured in pear- and marquise-shaped metal settings that differentiate styles like a classic diamond line bracelet, for example, from so many indistinguishable versions on the market.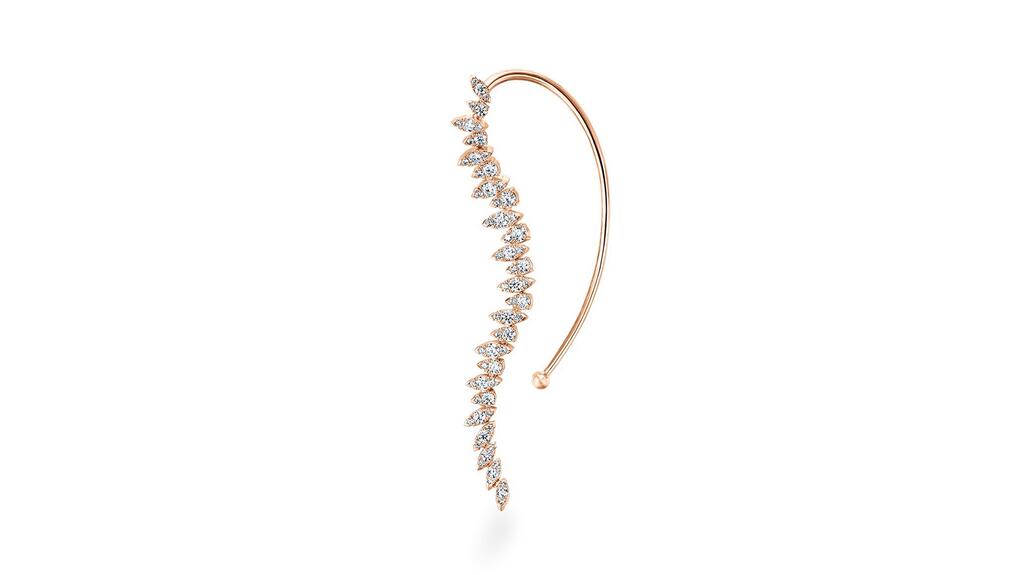 Overall, "Aerial" is glamorous but playful. It strikes the right note between classic and modern, though it doesn't shy away from the latter.
Elaborate single earrings and ear cuffs climb up the ear for an edgy but elegant look.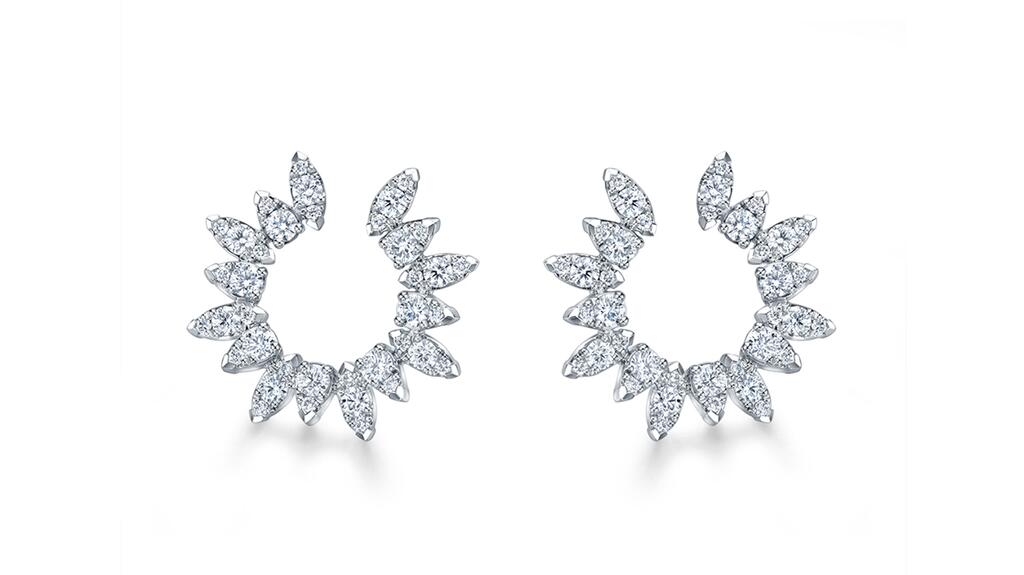 The 39-piece assortment starts at $1,050 for a delicate diamond necklace. The most expensive piece is the collection's largest diamond necklace, featuring 22 carats of diamonds in their pear-shaped metal settings, which connect at the front to form a Y-necklace. That sells for $150,000.
Most of Aerial is under $15,000. See it
online
. 
 Related stories will be right here … 
More on Collections