Tiffany's 'Lock' Bangle May Be Its Answer to Cartier's 'Love' Bracelet
The unisex style succeeds in several ways while saying a lot about what's trending in jewelry, writes Senior Editor, Fashion, Ashley Davis.
In terms of actual jewelry, however, there hasn't been much news of note, until now. 
A brand-new style looks cut out to be a house mainstay. It's perhaps the stickiest—if you will—of all Tiffany's recent projects in its busy LVMH era.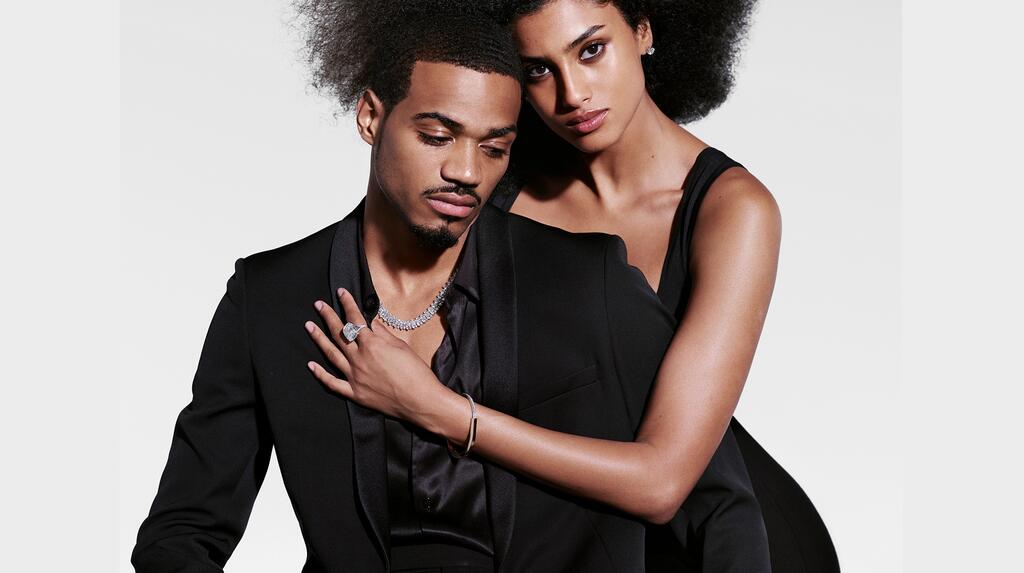 The "Lock Bangle" is a unisex style advertised as such. The brand's initial campaign, shot by Mario Sorrenti and Raymond Meier, features model Imaan Hammam and skateboarder Tyshawn Jones, both donning the bangles alongside other Tiffany jewels.  
The bangle's website description emphasizes its gender neutrality above all else. It begins: "No rules. All welcome. Inspired by the power of togetherness and inclusivity …".
The attitude is in line with Gen-Z's eclectic and maximalist approach to jewelry, in which men accessorize with styles previously relegated to women (think of the borderline millennial/Gen-Z fashion icons
Timothée Chalamet
and Harry Styles) and echoes
brands like Messika
that previously introduced genderless offerings. 
Aside from appealing to just about anyone with its inclusive message, the Tiffany Lock Bangle has much in common with the cult-favorite Cartier Love Bracelet (Cartier is owned by LVMH rival Richemont) and is seemingly poised to compete with it.
 Related stories will be right here … 
Both rely on non-traditional closures, with Cartier requiring a small screwdriver to open and close its bracelet, while Tiffany's version features a mechanism that is pulled apart and swivels fully open. 
Tiffany says the inspiration for the Lock collection is its functional padlock motif launched in the mid-20th century. It brings to mind other utilitarian and inventive closures, particularly from independent designers who have usurped the major jewelers in terms of dictating current jewelry trends, like Marla Aaron's carabiner-style lock, and even Nouvel Heritage's creative bangle closure based on a navel piercing. 
Though all these styles are removable, Tiffany and Cartier's unorthodox closures make them feel more secure than the average bracelet, similar to the permanent jewelry trend as well.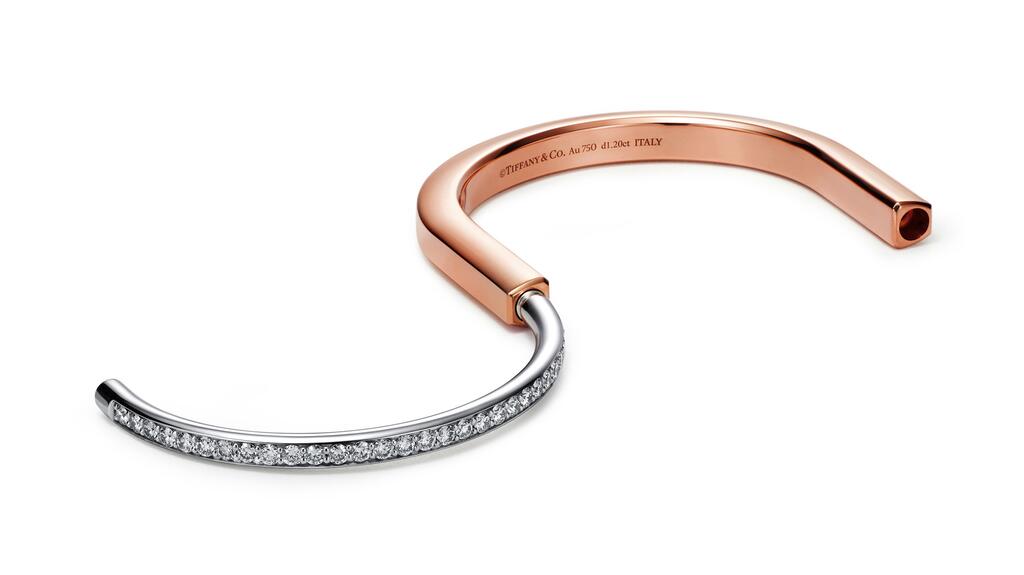 Indeed, Tiffany mentions that its new style represents "the personal bonds that make us who we are," imbuing the style with an air of commitment, much like the permanent jewelry found at New York City-headquartered Catbird.
Regardless of influence overlap, Tiffany does a good job of fitting the new Lock style into the bold aesthetic it's shown successfully in recent years, as in
its HardWear collection
, for example.
A telltale indicator that the new Lock is Tiffany's answer to Cartier's Love, however, more than anything else, is the price point. A standard Tiffany Lock bracelet in 18-karat gold retails for $6,800, while a classic weight Cartier Love bracelet sells for $6,900.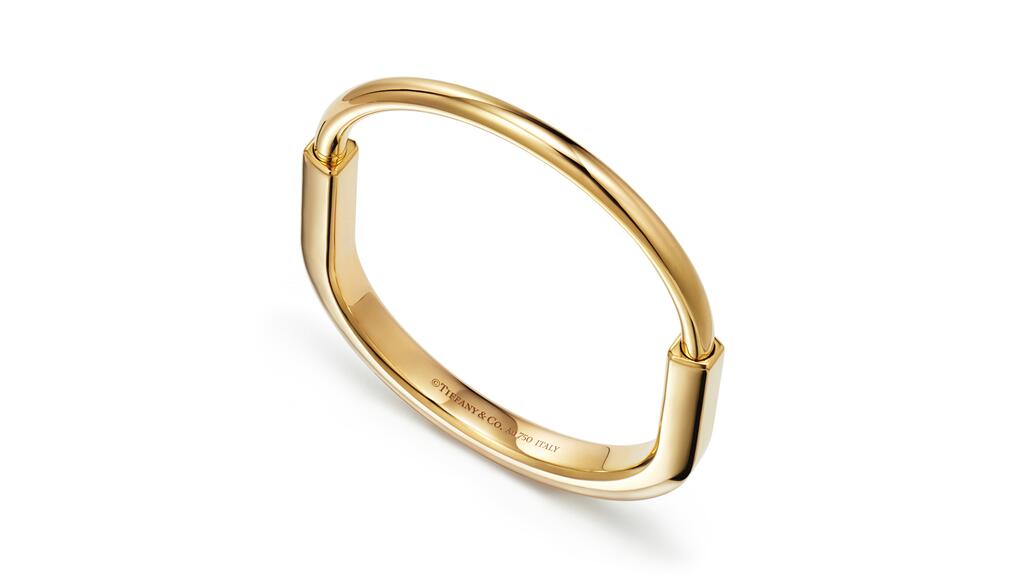 Cartier has some more delicate iterations as well as diamond-laden versions, with its full Love bracelet price range starting at $1,790 and ending at $62,000.
Tiffany is launching its Lock collection in stores and online this month with four initial versions. There's the all-gold for $6,800, a version with 0.31 carats of flush-set diamonds for $9,500, a half-pavé edition with 1.2 carats of diamonds available for $13,000, and a full-pavé version with 4.99 carats for $32,000.
The company said there will be additions to the line in January.
With Cartier Love demand high across the primary
and secondary market
, Tiffany's focus on a new signature bracelet design is perhaps its best recent bet. 
More on Editors