Kirk Kara Unveils 'Rayana' Collection, New Bridal Styles at Luxury Show
Its new collection with subtle swirl designs draws inspiration from the family's Armenian roots.
Las Vegas—Bridal brand Kirk Kara exhibited in Las Vegas this year for the first time since the pandemic started and it had plenty of newness to show attendees of this year's Luxury by JCK show. 
The brand displayed for the first time its newest collection, "Rayana," comprised of delicate designs featuring subtle swirls and intricate milgrain. 
Meant to be a symbolic and physical representation of eternal love, designs in the Rayana collection feature hints of the Armenian eternity wheel symbol, representing the family's roots, the idea of eternal existence, and the promised permanence of true love.
The engagement rings settings retail for between $1,890 and $3,100, and the Rayana bands are priced between $1,460 and $4,340.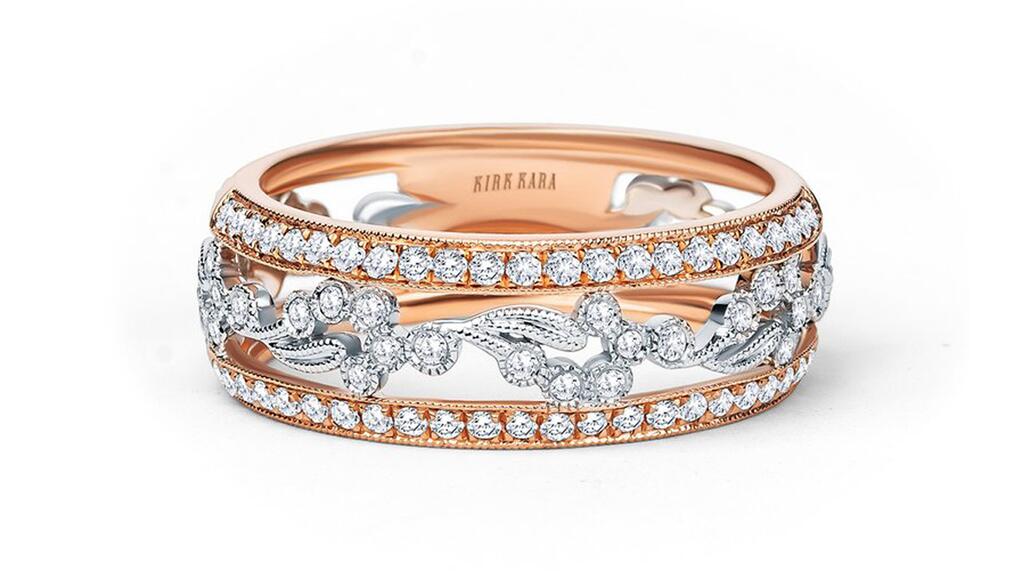 The brand also had several new designs added to existing collections to show in Las Vegas. 
This included new three-stone engagement rings with fancy-shape diamonds for the side stones.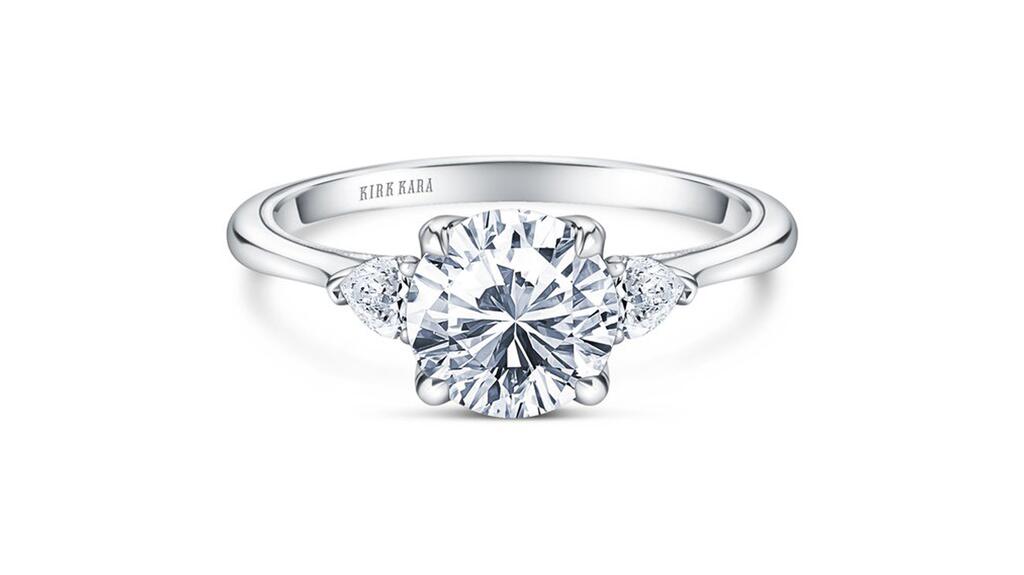 New styles also included rings with graduated halos, wherein clusters of diamonds in the halo setting were larger than others. 
In a new marquise ring, for example, the pave diamonds were slightly bigger around each point of the stone to really make it pop. 
Perfect for today's brides are the brand's new abstract cluster engagement rings and bands with mixed fancy cut diamonds. For the more traditional bride the brand had new solitaire styles.
 Related stories will be right here …
More on Collections