Banter by Piercing Pagoda Names Tierra Whack as Creative Director
The Grammy-nominated rapper also created a capsule collection alongside designer Malyia McNaughton.
Dallas—Banter by Piercing Pagoda has named Grammy-nominated rapper, songwriter, and artist Tierra Whack as its first creative director.
Whack received her first Grammy nomination for her video "Mumbo Jumbo" in 2019 and was named an
XXL Freshman
as part of a list of the year's hottest artists compiled by hip hop magazine XXL.
She has been featured on Apple's "Up Next" program and in Teen Vogue.
"We are extremely excited to welcome Tierra to the Banter family and are energized to share her creative energy and fierce individuality with our customers," said Kecia Caffie, president of Banter by Piercing Pagoda.
"Bringing Tierra onboard will help amplify our ongoing mission of inclusivity. Like our customers, Tierra is a creative visionary who rejects labels and celebrates her own unique identity."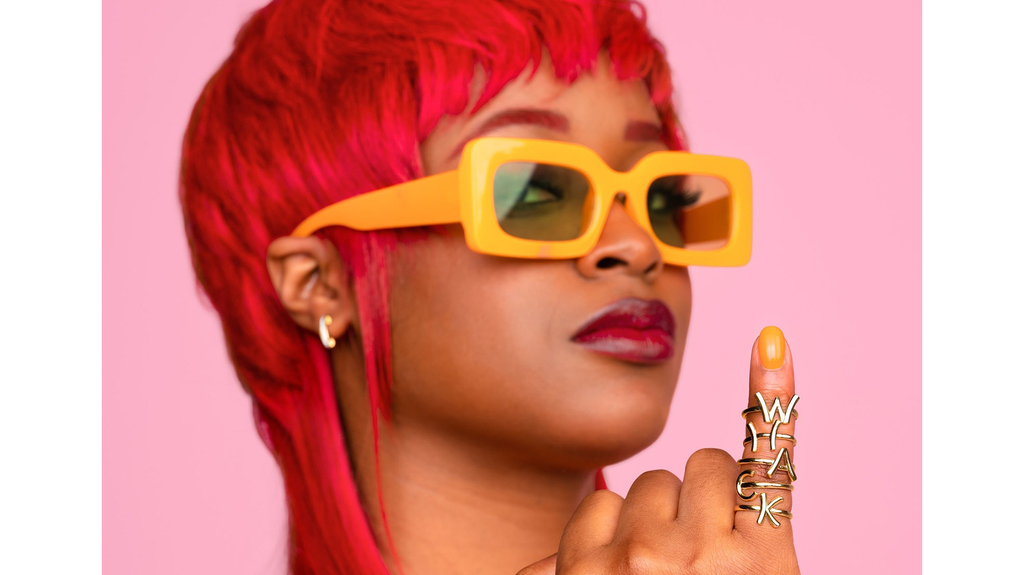 Whack, known for her creativity and bold lyricism, is a natural fit as the banner looks to appeal to Gen Z and millennial customers.
It
rebranded
itself as Banter by Piercing Pagoda in August 2021, having been known as Piercing Pagoda for more than 50 years, shifting its focus to helping customers express their individuality through jewelry and piercings.
"As part of the Signet Jewelers portfolio, the brand caters to the Gen Z and millennial customer who expresses themselves boldly through their personal style. Similar to Whack's mission, the brand's goal is inclusivity for all people," said the company.
Whack's approach to the newly created role, which she will hold for one year, will be documented through a content series, shared via the banner's social media.
Banter released the series' first of five episodes Thursday on its
YouTube channel
.
 Related stories will be right here … 
"I'm excited to be the first-ever creative director for Banter by Piercing Pagoda and give a unique spin on what jewelry means to me," said Whack.
Her fans have been a source of inspiration, she said, noting how she and her fan base celebrate creativity.
"I'm thrilled to now turn my attention toward creating jewelry that brings all our shared passions to life."
Whack also teamed up with jewelry designer Malyia McNaughton of
Made by Malyia
, a member of the
Black in Jewelry Coalition
, to create a capsule collection.
The Tierra Whack collection includes one necklace, two bracelets, seven earrings, five charms, and a ring available in every letter of the alphabet.
Whack chose symbols meaningful to her, including wings and music notes.
The pieces, available in 10-karat and plated gold, range in price from $55 to $1,750.
The collection will be available July 12 at Banter locations and on
its website
.
More on Majors