Pnina Tornai's New Bridal Collection Features Lab-Grown Diamonds
It is the famed wedding dress designer's fourth collection for Jared.
New York—Bridal designer Pnina Tornai and Jared have once again partnered on a new bridal collection and this time, it features lab-grown diamonds exclusively.
The Pnina Tornai One collection is comprised of 25 rings, including 12 engagement rings, five mounts, and eight bands, each set with lab-grown diamonds.
The Signet Jewelers-owned banner hosted a brunch last month at The Palm House within the Brooklyn Botanic Garden, giving press and select guests a sneak peek at the collection.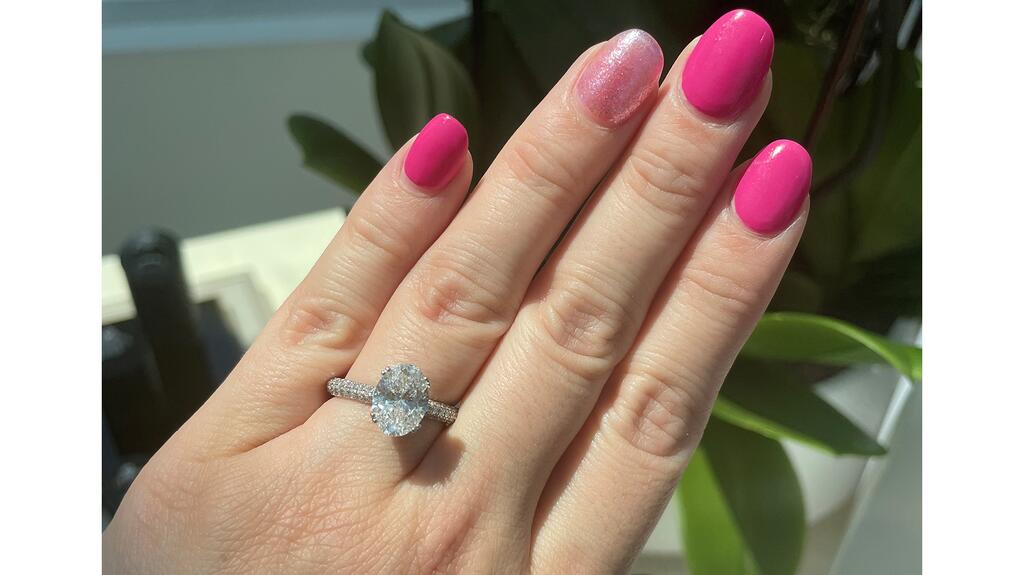 Tornai was in attendance, sharing her career journey with guests.
The Israeli designer said fashion critics once thought her bridal gowns were "too sexy" for the American market, but she persisted.
Rightly so, since her dresses turned out to be a hit, becoming a top seller at Kleinfeld Bridal, the Manhattan bridal shop seen on TLC's "Say Yes to the Dress."
She channeled her success into the jewelry world, teaming up with Jared in November 2020
to launch One by Pnina Tornai
, a 31-piece engagement ring collection featuring natural diamonds.
Tornai also spoke about her latest collection and the lab-grown diamonds used in the jewelry, noting they have twice as many facets as a traditional brilliant-cut diamond.
The diamonds are graded by Gemological Science International.
Each ring is accented with three diamonds on the shank, representing the wearer, their significant other, and their life together.
SEE: The New Pnina Tornai x Jared Collection
"As a designer, my life is all about creating something from nothing— beautiful things that are greater than the sum of their parts. My passion is bringing beauty to the world that wasn't there before, and I am inspired by the wonders of nature as well as the amazing creations of my fellow humans," said Tornai in a press release about the collection.
Tornai, the self-proclaimed "Queen of Bling," added that she's amazed by the "wonders of technology" that allow a diamond to be created in a lab.
"I am fascinated by the process of creating a carat or more of lab-created diamond from a tiny diamond seed, and I love that the accessibility of lab-created diamonds allows more people who are obsessed with diamonds (as I am) to own the jewelry of their dreams."
Using lab-grown diamonds for the collection may appeal to customers on a budget, recent reports have shown.
A Fruchtman Marketing report
found that, as the cost of living increases, couples may reduce their engagement ring spend by choosing natural diamond alternatives, like lab-grown diamonds.
About one in four couples purchasing an engagement ring will purchase a lab-grown diamond engagement ring, according to
data
from the Today's Wedding Jewelry Consumer platform.
"LCDs [lab-created diamonds] offer customers bigger diamonds of the same quality as a comparable natural diamond for less money or offer customers better quality LCDs of the same size as a lower quality natural diamond for the same money," said Laura Brown, merchandising director at Jared, in a statement.
The pieces range in price from $1,299 to $18,999. The collection debuted at Jared last week, both in store and
online
.
 Related stories will be right here … 
More on Lab-Grown