Remembering My Mom Through Her Jewelry
Associate Editor Lenore Fedow takes us on a tour through her late mother's jewelry box, highlighting the stories behind each piece.
My mom, Mary, was the most beautiful woman in the world.
I say that not as a brag but as a fact. She had dark brown eyes, a bright smile, a sharp wit, and the best laugh you've ever heard.
Her signature scent was Trésor by Lancôme, mixed with coffee and fabric softener.
I would stand in the bathroom doorway while she got ready for work and watch her do her hair. She'd warn me before she broke out the hairspray so I'd have time to run and hide from the toxic cloud.
My mom's jewelry style was classic. She always wore her engagement ring—a round brilliant diamond on a simple yellow gold band—and her matching wedding band, set with waves of melee diamonds stacked in slanted rows.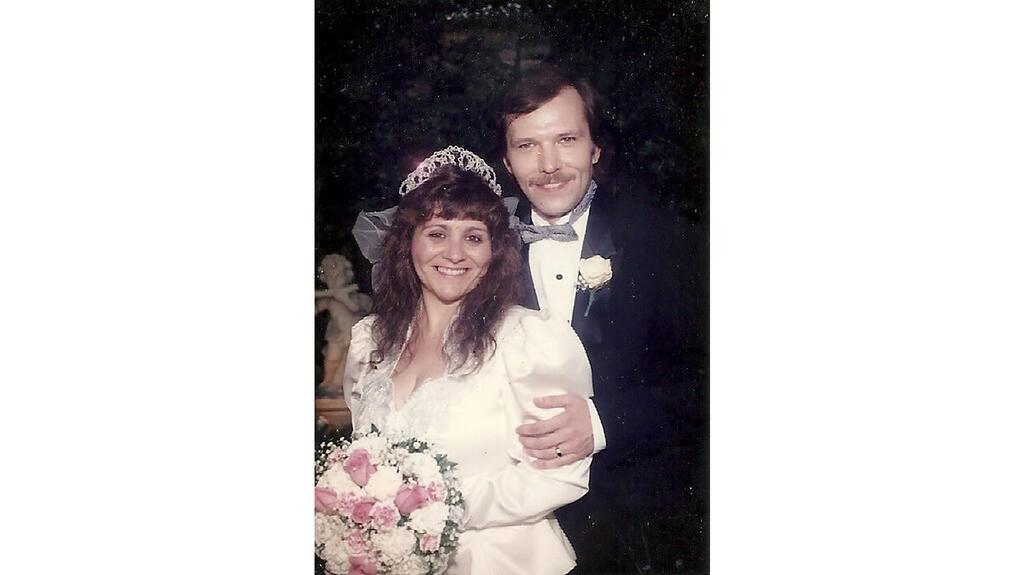 She also had a rotating collection of pendants my father bought her through the years.
She'd add earrings if she was feeling fancy.
Nearly all my mother's jewelry was gifted to her. She seldom bought jewelry for herself but then again, she rarely spent any money on herself.
She worked long hours for law firms in the city, holding down two jobs for a while to pay our tuition. I wanted for nothing.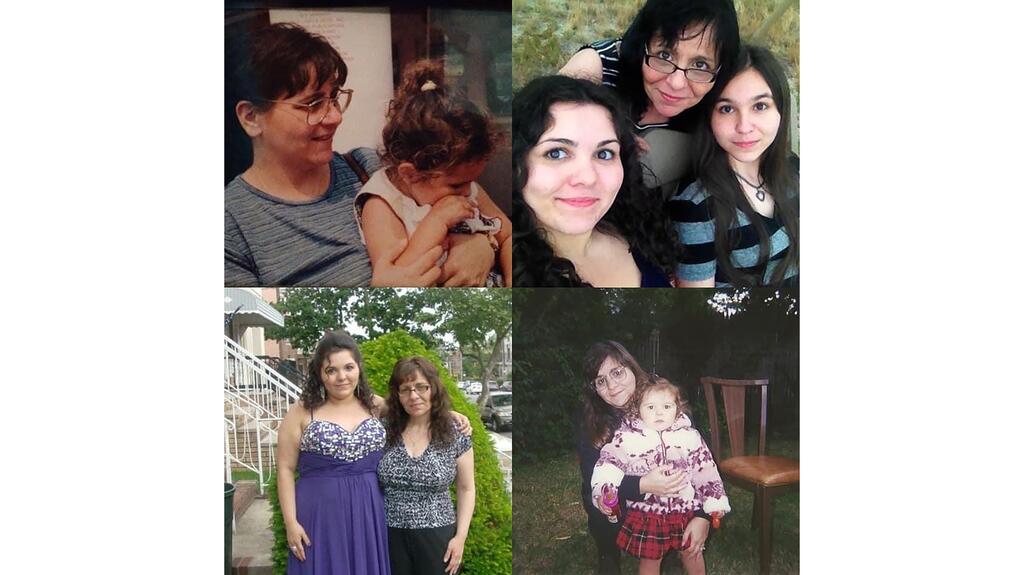 Though on a budget, she was a well-dressed woman. Her jewels were never flashy, a far cry from my grandma's bold style. My mom carried tokens of love.
 Related stories will be right here … 
She dyed her own hair and did her own nails, and her natural nails were perfect, with bright white tips like a permanent French manicure. I'd hold her hand and admire her engagement ring, turning it to catch the light.
It was the first diamond I ever saw, given to her by her childhood sweetheart, the little boy who stood on his roof to watch her play softball after the nuns chased him away from the neighborhood field. It was beautiful.
"You can have that someday if you'd like," she told me once. "I'll give the band to your sister."
When she died in 2015, I couldn't bear to look at her jewelry. It was too painful, a tangible reminder of what was lost.
And so my dad set her jewelry to the side, locking it away for safekeeping until my sister, Justine, and I were ready.
The years have softened my anger, the bitterness over the unfairness of losing her before she could reap the spoils of a life of hard work. But the grief is still fresh, hitting me like a wave when I least expect it.
I've heard people say they sometimes dial a loved one's number to tell them something, forgetting for a moment that they've passed.
I don't understand that feeling. I have felt my mother's loss from the moment she left us.
I had never known a world without her before that moment, and the adjustment has been a difficult journey, lightened only by my faith and those who love me enough to take the walk with me when it gets too hard to travel alone.
With time, it was easier to speak about her, and sharing her stories began to bring me comfort.
With even more time, about six years' worth, I was ready to look at her jewelry.
For a simply dressed woman, she had a lot to look through.
Like all moms, before she was my mom, she was cool. Like "I wear a leather jacket and my boyfriend (later husband) is in a heavy metal band" cool.
She was a yellow gold loyalist, an interest I acquired over time rather than inherited, like our shared love of Bob Dylan.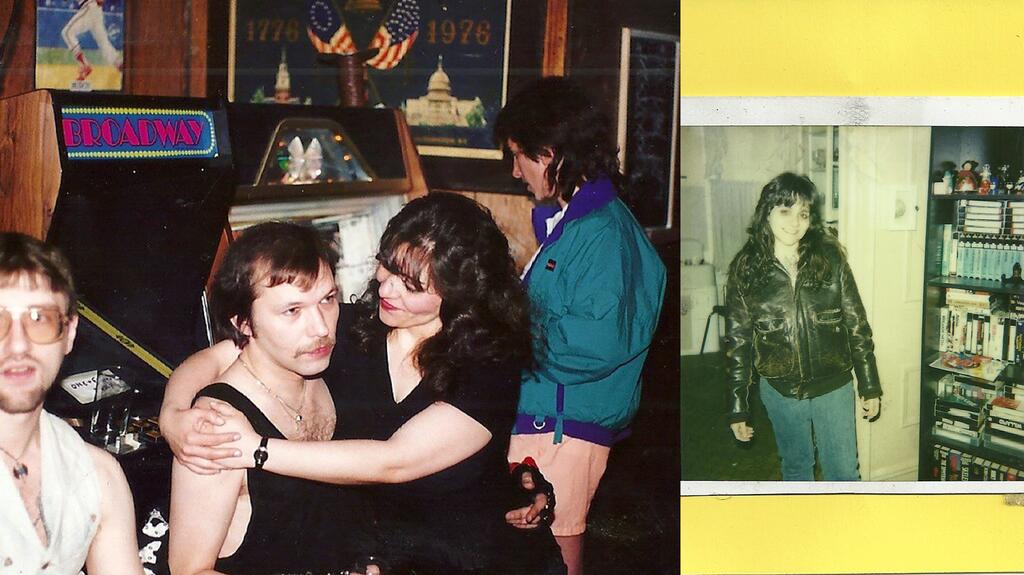 Diamonds were her stone of choice, with the occasional pearl thrown into the mix.
There were a lot of gold chains—think '80s chic—and pendants, including a rose and a No. 1 symbol.
My favorite is a mouse charm. My Italian-American mother couldn't sing, but that didn't stop her from serenading her children with a Lou Monte song called
"Pepino the Italian Mouse."
Mostly in Italian, with a little English sprinkled in, it tells the tale of a man who wants to invite his girlfriend to dinner but keeps getting foiled by a mouse named Pepino who eats all of his cheese and drinks all of his wine. The idea of a man chasing a drunk mouse is peak comedy.
Another pendant reads "World's Best Aunt." She had 13 nieces and nephews.
There was a necklace with three birthstones, a ruby, a citrine, and an amethyst, to represent my brother, me, and my sister.
I remember how much my mom was loved and loved in return, and I understand better why the loss was so great.
I have a greater appreciation for the power of jewelry to forge connections and the love and memories it conveys from one generation to the next. It's something we write about all the time, and it can seem like cheesy marketing speak until you're holding your mother's jewelry in your hands.
My mom, like me, was a private person. I wondered if she'd want me to write this.
The only thing I know for certain is she wouldn't want her jewelry to sit in a box gathering dust in the closet, and that her story is one worth telling. My mom's jewelry commemorates a life filled with love and celebration.
I also know that I can only feel a loss this great because I've experienced a love that great in my life. That's a blessing not afforded to everyone.
So, this Mother's Day, I ask that if you share this grief, be it for your mother or someone else, that you reach out to those who love you and feel no shame in seeking help or counseling.
Oh, and call your mother. She worries about you.
More on Editors