The Real Reason People Buy Jewelry
As the trade shows kick off in Las Vegas, Editor-in-Chief Michelle Graff reminds jewelers what they're really selling when they sell jewelry.
As I write this I am 30,000 feet up and the plane's spotty WiFi won't let me procrastinate on doing a blog post any longer. The Internet is not really working up here; I have no other choice but to write.
It's the day before the bulk of the shows kick off in Las Vegas, and I probably should be commenting on the current state of retail, the outlook for the remainder of 2016, or what people think about this (fill in the blank with your own adjective) election.
But I feel like that's all been rehashed many times, and by many more qualified than me.
So instead I am going to write about something I hope jewelers keep in mind as they run from appointment to appointment, trying to decide which vendors to keep and which to add. And that is: what you are really giving customers when you sell them a piece of jewelry.
A week ago, I lost my last grandparent. My maternal grandmother,
Helen Ober Willman
, passed away at the age of 98.
The third oldest of 13 children raised in a row house on Pittsburgh's North Side, she was the next to last of her siblings to go. Now only one sister, my 93-year-old Great-Aunt Anna, survives.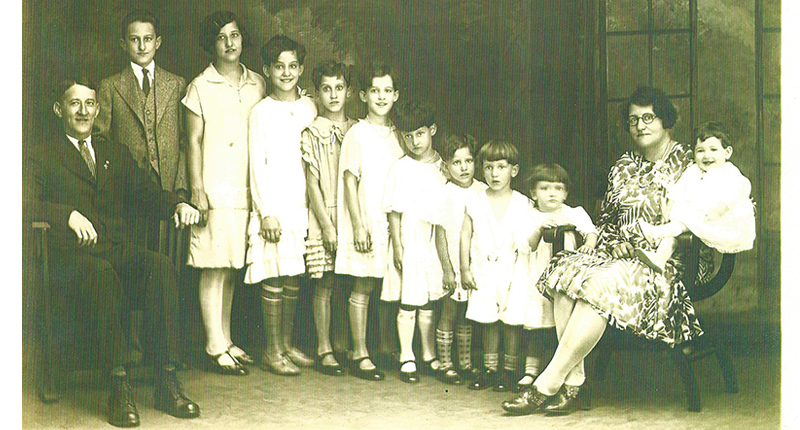 My grandma had an absolutely beautiful collection of jewelry, both costume and fine, that was divided up years ago before she entered the home that would be her last. 
In addition to the jewelry, my grandma, like most, passed on a bits of wisdom throughout my life, which includes, but certainly is not limited to, the following.
1. Practice safe sex. These were not her exact words but, rather, what I distilled from the following scenario, which happened on more than one occasion when I was a young teen. We'd be out somewhere together and my grandma would spot a young-looking girl who was either pregnant or pushing a stroller. She then would turn to me with little regard for volume and say in a semi-threatening tone, "Don't you end up like that." 
2. Never lend money to relatives. 
3. Don't ever depend on a man for money. Have your own job and make your own living.

But probably the most useful in my current line of work, and perhaps the only one of interest to those currently reading this blog, was this piece of advice that she handed down along with the gold and diamond necklace pictured above: 

4. Beautiful jewelry is meant to be worn, not put away in a box because you're afraid of breaking it or losing it. Wear it when you go out. Have fun with it. 


While I had the pleasure of being the sole recipient of that first bit of wisdom, my grandmother must have shared the last with both her daughters and my cousin's wife because all four of us saw fit to wear a piece she had passed down when we gathered to say goodbye last weekend.
And that, in a nutshell, is why people buy jewelry.
Not because they
want another possession
, or because it comes with a piece of paper printed with a bunch of letters intended to denote its beauty or value.
They buy it because it's fun to wear, it has lasting value and it connects people across generations. People buy jewelry because they know they can enjoy it, then pass it down and enjoy watching other people wear it.
The last few years of my grandma's life were difficult.
She suffered a stroke shortly after her 90th birthday that begat a slow, eight-year decline. Her eyesight eventually failed her, but never so much so that she couldn't see when I was wearing her necklace. (As another testament to the power of jewelry, I would note that my grandmother had forgotten a lot by the end but she never forgot what I did for a living. I wrote about one of her favorite things--jewelry. She often would ask when I saw her if I had any "free samples" for her.)
As I said here before when my paternal grandmother
died a few years ago
, I don't have any firm beliefs about what happens to people when they die. 
Sometimes, I can't shake the idea that some sort of afterlife where we'll all be reunited is just a story we tell ourselves because the alternative--that somebody you loved so much is just gone--is simply unthinkable.
Other times, I believe that both my grandmothers are still with me and that I will see them again one day. I would also like to think that Grandma Willman was with us last weekend, saw us wearing her jewelry and was happy. 
More on Editors