Piece of the Week: Jemma Wynne's Duo Signet Ring
It's an everyday take on the toi et moi trend.
This year has delivered in spectacular
celebrity engagement rings, and it's only April
.
Megan Fox's Stephen Webster-designed ring stack with two stones marking her engagement to Machine Gun Kelly made toi et moi styles a subject of international interest.
It's a style that New York City-based brand Jemma Wynne made its own with the advent of its "Open Ring" in 2014. (See an entire gallery of them
here
.)
The company's latest one-of-a-kind two-stone style ditches the space between stones for a solid signet style.
Incorporating Jemma Wynne's favorite classic gemstone pairing—diamond and emerald—one can imagine this toi et moi style on a man or woman, particularly in different gemstone shape variations.
Unlike a delicate engagement ring stack like Fox's, this "Piece of the Week" ring has a sturdier, everyday feel that would make a perfect signature piece worn on the pinky.
It features a 1.03-carat heart-shaped Colombian emerald—a nod to Jemma Wynne's classically feminine aesthetic—paired with a 1.11-carat Asscher-cut diamond set in 18-karat yellow gold.
Price is available upon request via
jemmawynne.com
.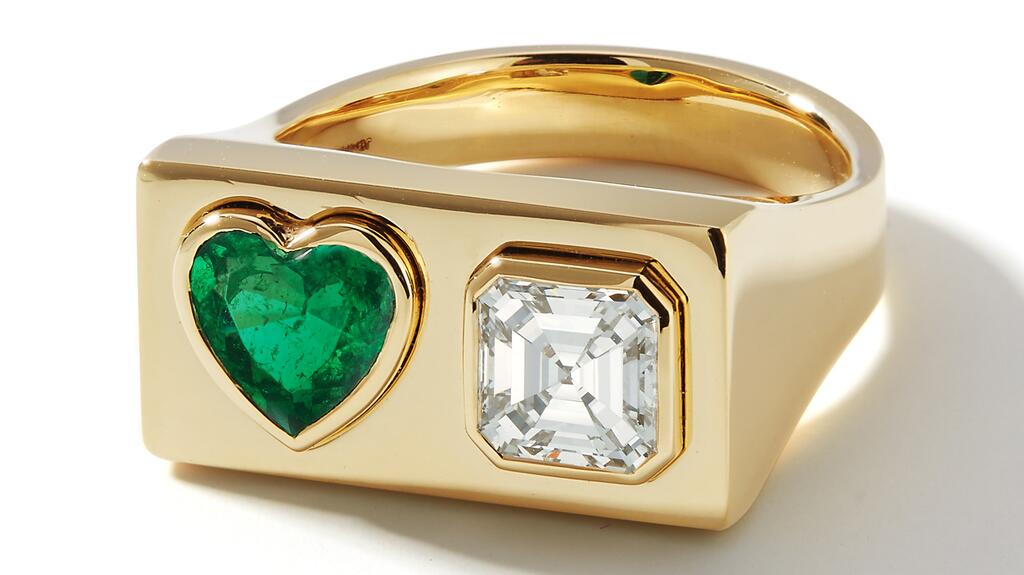 Related stories will be right here … 
More on Trends
Trends
Dec 04, 2023
Trends
Nov 22, 2023