Piece of the Week: Thelma West's Embrace Cuff
It comes in the designer's signature black ceramic as well as gold.
In 2020, National Jeweler's story on jewelry designer
Thelma West's alluring diamond rings
was our most read of the year.
Most eye-catching of the designer's jewels was her signature "Rebel" ring, with unique, curving prongs, the entire setting coated in black ceramic.
It turns out there's more where that moody, sophisticated energy came from.
The London and Lagos, Nigeria-based designer's "Embrace Cuff" also features a black ceramic edition (pictured at top).
"I wanted to create an object epitomizing closeness and warmth," West said via her publicist.
She designed the piece after the first U.K. lockdown in 2020.
"This bracelet literally hugs your wrist," she explained. "It moves with you, radiating sparkles with every motion."
It also comes in 18-karat yellow, white, or rose gold (seen below). Mirroring the shape of its links are two custom-cut trapeze diamonds adorning either end.
The timeless style would equally suit either gender.
It's available on
ThelmaWest.com
for $28,000.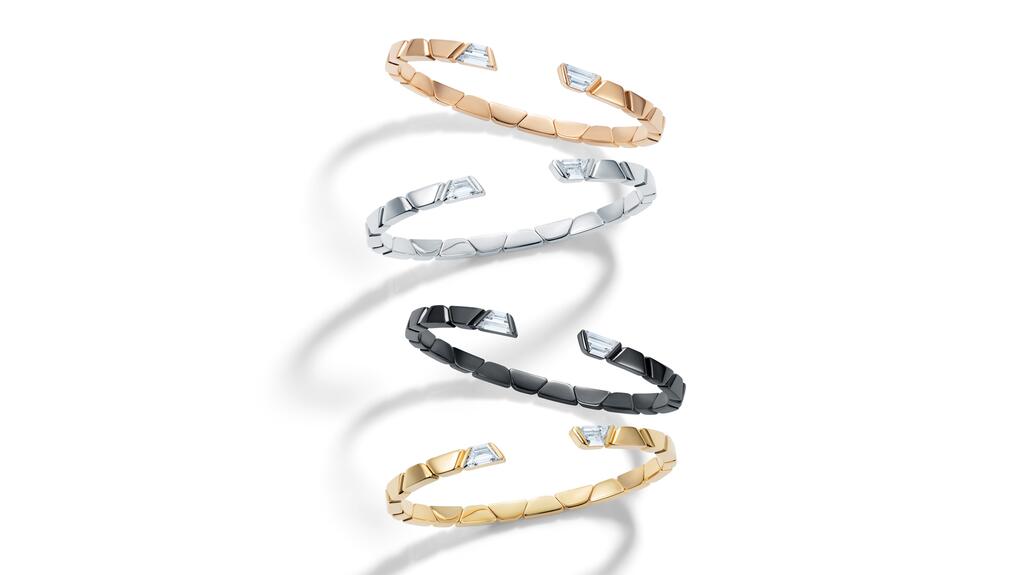 Related stories will be right here …
More on Trends
Trends
Nov 22, 2023