Gesswein Expert Technician Americo Modesto Rebelo Dies
He worked at the Bridgeport, Connecticut company for 35 years.
Bridgeport, Conn.—Americo Modesto Rebelo, an expert technician at jewelry tool and equipment manager
Gesswein
, died this month.
He was 59.
Gesswein called Rebelo "a titan of the jewelry industry, a devoted and charming expert in his work, and a loyal friend to those close to him."
Rebelo was born Sept. 14, 1962 and died in his home on Dec. 13, 2021.
Rebelo earned a degree in electronics engineering and computer science at Bridgeport University in Bridgeport, Connecticut.
It was there that he was introduced to family-owned company Gesswein. He went to work for the company for more than 35 years, beginning at age 23 in the technical department.
He learned everything there was to know about jewelry-making equipment, helping with customer repairs and machine replacements.
Current President and CEO Greg Gesswein recalls meeting Rebelo as a child.
"As a young child walking through the office, I remember that he would be so friendly to me," Gesswein said. "He would be repairing equipment and turn to me with a big smile and talk with me for a little bit. I just enjoyed being in his presence."
In addition to his technical prowess, Rebelo easily formed genuine relationships with customers and co-workers. This led him to become an account representative, and then an expert technician at Gesswein.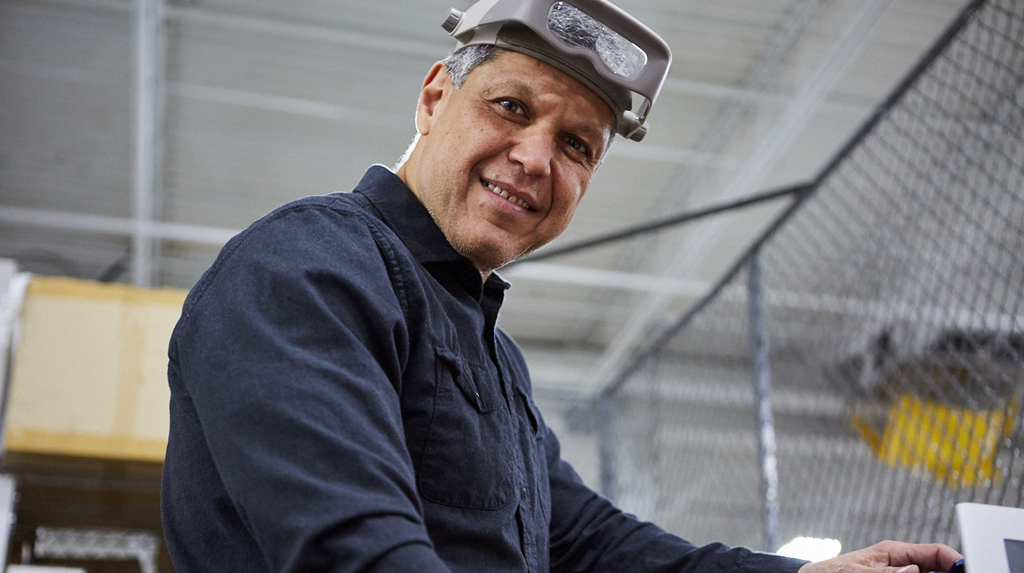 He was a fixture at domestic and international trade shows, showcasing the latest equipment. He travelled across the globe to train on various machines, visit customers, and install equipment. 
An incident at a Miami trade show demonstrated his character. When a colleague sustained a serious injury, Rebelo took charge and arranged for his medical care, even making sure he had a meal waiting for him at the hotel when he was discharged from the hospital.
Import/Export Manager Burt Barnes said, "These little things showed what a big heart he had."
Rebelo was known for being a hard worker, always arriving early to work and breaking only to eat healthy lunches brought from home. 
"It was always hard to capture his time, but when I had it, I was incredibly grateful and would always ask questions to absorb as much knowledge as I could," said Lauren Gesswein, brand and design manager.
Chairman Dwight Gesswein added, "Americo was unique, not only passionate about helping customers and our salesforce but a genuine, down-to-earth gentleman who gave so much to each of us and our company as well."
Gesswein said Rebelo educated everyone around him, and inspired others through their interactions. 
"He was a good person and an invaluable asset for Gesswein and will never be replaced," said Greg Gesswein. 
More on Independents
Independents
Aug 11, 2022