Contemporary Jewelry Designers to Collect Now
Experts opine on the independent fine jewelry brands with the greatest investment potential.
Editor's Note: This story first appeared in the print edition of the 2021 State of the Majors. Click
here
to see the full issue.
Oh, what a time to be alive.
As countries around the globe locked down at the beginning of the COVID-19 pandemic, one might have thought the prevailing uncertainty would inhibit sales of luxury items like fine jewelry, particularly with physical stores closed and any type of in-person selling event out of the question. 


But the fine jewelry sector evolved, and quickly. Quarantined shoppers were, to put it quite simply, bored. 


They took to Instagram, where they interacted with their favorite brands, perusing the pieces they offered. 


They visited e-commerce sites, and supported their favorite businesses, with money that may typically have been diverted to travel or clothing instead funding fine jewelry purchases.


Jewelry also benefited from being crafted out of precious metals, a legitimate economic vehicle seen as a safe investment in uncertain times. Gold hit a record high of $2,063 an ounce in August 2020, according to CNBC, marking a 32 percent increase in the first eight months of the year. 


Lots of fine jewelry sellers had their best years yet. Who would've guessed?


The surge in jewelry purchases has helped companies learn more about their customers, what they value, what they splurge on, and how their tastes are evolving.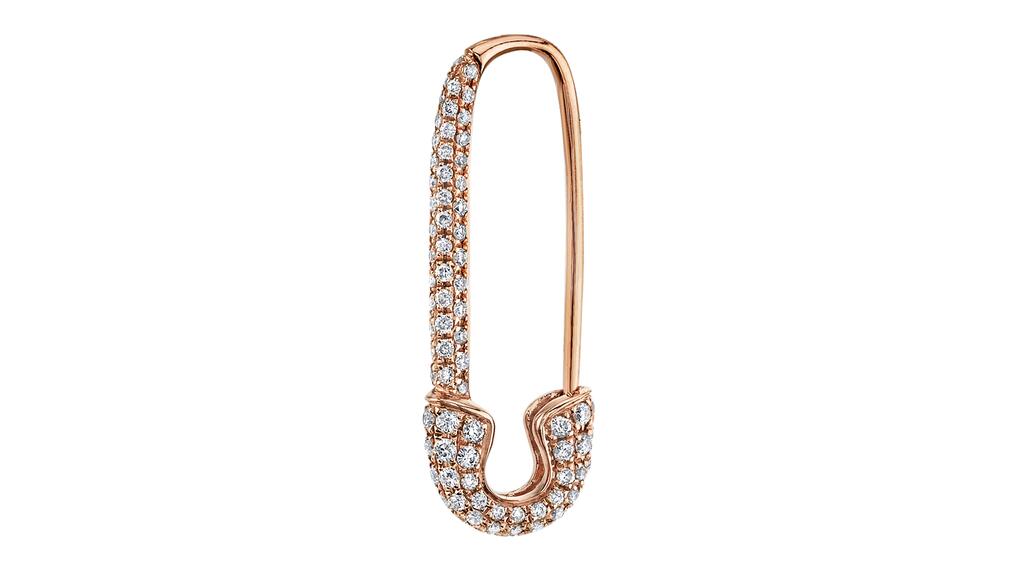 The Hunt for Something Different

The RealReal
is at the forefront of understanding consumer tastes. 
The luxury consignment retailer started online and today also has brick-and-mortar stores across the United States. It is still riding the fine jewelry purchasing surge, seeing an average 27 percent increase in resale value for items within the category from 2020 to 2021. 


(The RealReal uses an algorithm based on external and internal market data to determine pricing.)


Fine Jewelry and Watches Editorial Manager Steffi Lee says The RealReal shopper has "a strong knowledge of how to curate a jewelry collection with classic pieces that will retain value for years to come."


Top sellers are recognizable motifs from major jewelry houses—a Cartier Love bangle or a Van Cleef & Arpels Alhambra necklace. 


But Lee says shoppers are developing a taste for contemporary independent fine jewelry designers who might not be household names to the average consumer but are well known to jewelry lovers. 


"Recently, there has been a new playfulness to styling jewelry, and shoppers are gravitating toward new and emerging designers," she says.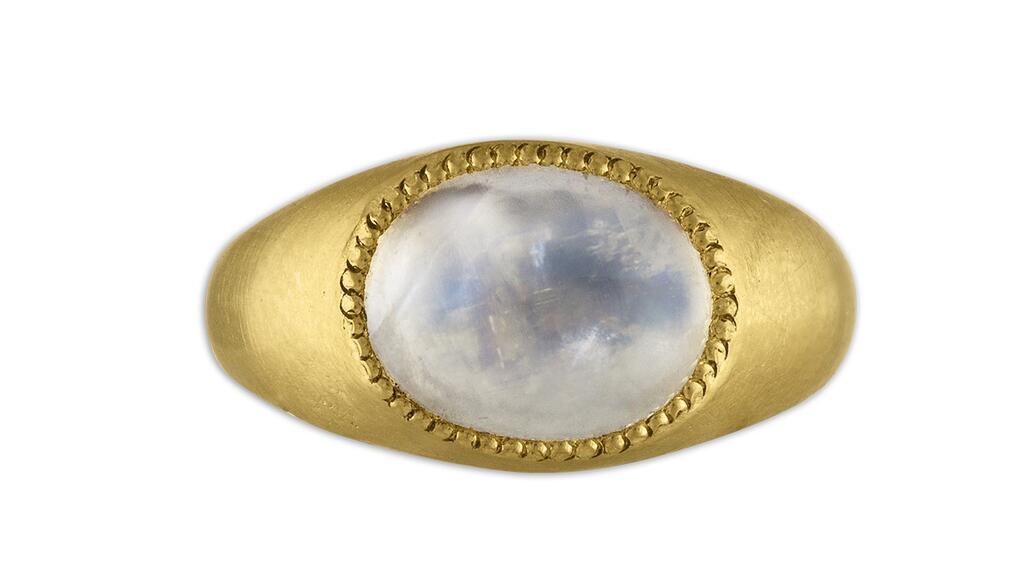 New York City-based brand Prounis saw a 167 percent demand increase in the last year on TheRealReal, and demand for Los Angeles favorite Anita Ko has increased 61 percent since July 2020. 
Anita Ko, in fact, is The RealReal's highest volume fine jewelry seller and has increased its price per item 29 percent year-over-year.


As of press time, the 10 independent contemporary fine jewelry brands with the highest resale value on The RealReal were, in order: Prounis, KatKim, Anita Ko, Polly Wales, Jennifer Meyer, Catbird, Sophie Buhai, Retrouvai, Wwake, and Suzanne Kalan. 
Auction Stars
Sotheby's Jewelry Department Sales Director Frank Everett cites Hemmerle, headed by fourth-generation jewelers Christian Hemmerle and his wife Yasmin Hemmerle, and JAR as contemporary designers already important to collectors, "although very few pieces from either house come to auction." 


That's key when it comes to strategic investing in jewelry artists, according to Everett. 


"In terms of collectability, look for jewelers who produce fewer, one-of-a-kind pieces that will remain somewhat rare in the future," he says, though his first piece of advice is to buy out of passion for a work over the allure of future financial gain. 


"When we are lucky enough to consign pieces from Hemmerle or JAR, they sell extremely well," Everett says.


One need only reference Sotheby's April 2020 sale, "A Vision: Property from the Collection of Michelle Smith," for evidence of Hemmerle's resonance in the market.


Comprising 19 pieces, it was the largest single-owner collection of Hemmerle jewels ever to go to auction. 


Ninety percent of the lots topped their highest pre-sale estimates, with the sale earning a total of $1.4 million. The collection had been estimated to sell for $823,000 at most.


Phillips Jewelry Department's Head of Private Sales Paul Redmayne concurred with Everett's Hemmerle assessment, calling the company one of the talents that most excites him. 


"Their designs are so original, so rooted in a contemporary aesthetic." 


Feng J, a designer based in Shanghai and Paris, has performed well at Phillips too, as has Alexander Laut, Redmayne says. 


In recent years, Phillips has proven particularly adept at establishing selling opportunities outside of the traditional auction model, creating different sales avenues that further gauge the temperature of clients' interest in contemporary names.


"In the non-auction private sales sphere, we see a host of designers really hitting the mark with our clients," he says, such as London-based Hannah Martin and Shaun Leane, and Brazilian Silvia Furmanovich.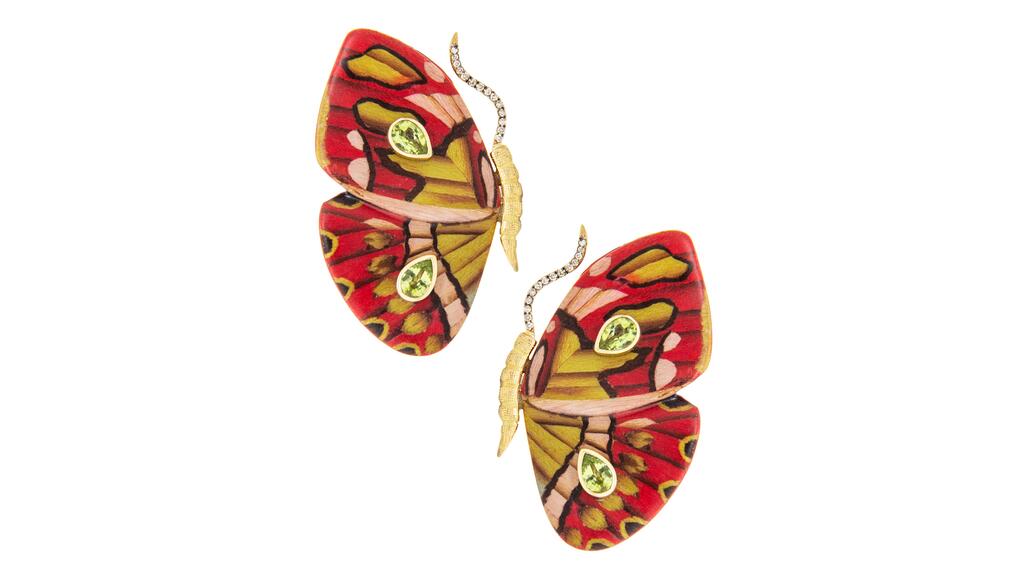 Last year, Phillips launched an e-commerce site dedicated to fine jewelry called "Flawless." The debut exclusively featured works by Leane. 
In addition, the team at Phillips curated an online selling exhibition this year in partnership with jewelry historian and editor Vivienne Becker's company, Vivarium. 


Called "Woman to Woman," it featured jewelry from 20th and 21st century female creators ranging from Suzanne Belperron to Lauren Adriana and Solange Azagury-Partridge, and proved so successful that, as of press time, Phillips was ramping up for another Becker collaboration.


Redmayne calls Lauren Adriana, a London-based private jeweler, an important brand to watch, as is Italian designer Fabio Salini. 


"They both share this obsessive attention to detail, which prevents them from producing anything that is not [of the highest standard]. They produce very few pieces each year, such is the degree of attention that gets poured into creating each piece, so the market is never going to be flooded with their designs."


Just like Sotheby's Everett, Redmayne is of the art purist's philosophy that exceptional design should be acquired for the love of the work, rather than as an investment. 


That approach can indicate to a connoisseur that they are onto something that will hold or even increase in value. 


"If you buy a piece because you love it, the chances are you are not alone and that is ultimately what makes a designer stand the test of time," says Redmayne. 


Material Mayhem
Experts agree that a stellar contemporary collection should pay attention to design innovation, and unique fabrication excites them all.


For The RealReal shopper, Lee notes, "We're seeing a shift in the market when it comes to the design of jewelry. Pieces that incorporate beads, shells, and unique stones are trends that we are seeing our shoppers gravitate to."


While classic diamond and gold or diamond and platinum jewelry may be the most popular for consumers nationwide, RealReal patrons who spend more on jewelry than the average person are more adventurous. 


In the last year, demand for colored gemstone jewelry rose 48 percent, and demand for pearl jewelry skyrocketed 137 percent.
Shoppers want to craft jewelry looks that are eclectic and individualized to their tastes and personalities.
"Jewelry is incredibly personal and is a form of self-expression, so it's exciting to see how our customers embrace new materials and pair them with one-of-a-kind pieces," says Lee, "like pairing a signet ring from the 1970s with diamond tennis bracelets or layering gold chains with a stack of mismatched eternity bands." 


The collectors who patronize Phillips and Sotheby's also gravitate to the unique, and sellers shouldn't underestimate their appetite for the non-traditional pieces contemporary jewelry designers have to offer, as evidenced by the aforementioned demand for brands like Hemmerle and Silvia Furmanovich. 


"I love that the very definition of 'fine jewelry' is constantly evolving thanks to these fantastic talents pushing boundaries," 
 says Redmayne. 


"Who would have guessed just a few years ago that a concrete ring set with diamonds (Studio Renn) would sell, that twisted bamboo (Silvia Furmanovich) could be set with diamonds and gemstones, that carbon fiber could be mixed with pearls (Fabio Salini) and that a Big Mac and Legos would be worn in 18-karat gold (Nadine Ghosn)?"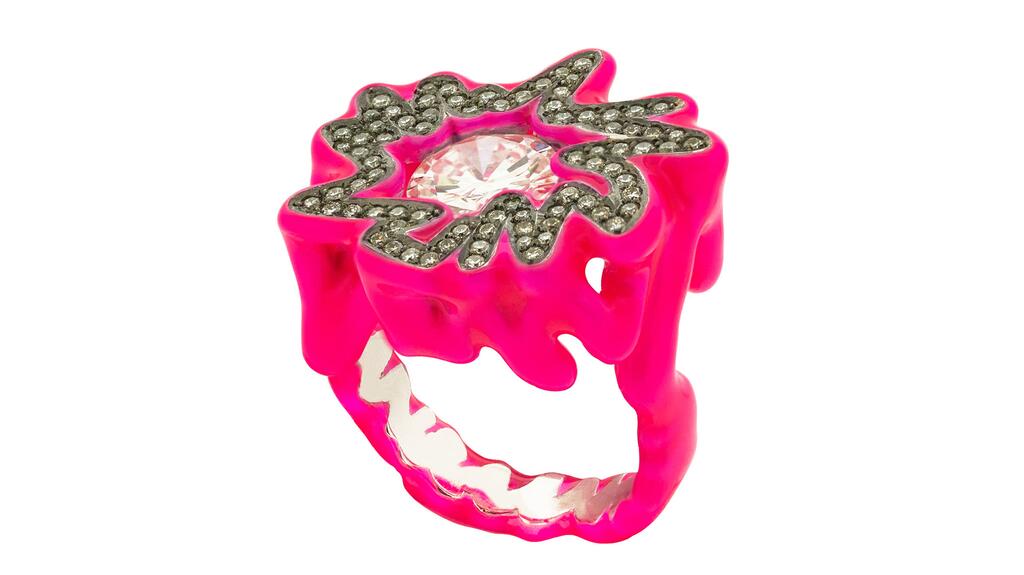 Naming Favorites
Sotheby's Everett says Emmanuel Tarpin, David Michael Jewels (handmade by identical twin brothers David and Michael Robinson) and Ana Khouri are all risk-takers he'd recommend collecting today. 


"I am continually amazed by the ways young designers innovate and push boundaries," he says. "Even when you think it's all been done, someone comes along and creates something really new."


Everett calls the more established Shaun Leane and Solange Azagury-Partridge, "two of the greatest designers working today. True innovators, pieces from both their collections will become more and more collectible over time."


Redmayne, meanwhile, adds Alexandra Jefford, Tito Pedrini, Nadia Morgenthaler, Atelier Zobel, and Giovanni Corvaja to his list of recommended designers to follow.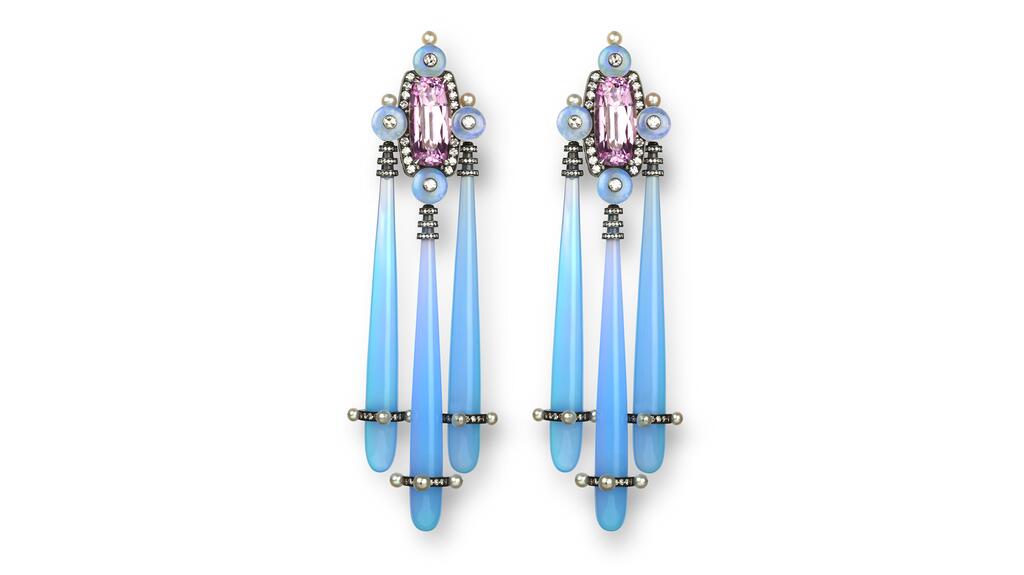 "These designers excite me for a number of reasons, not least because many of them are disrupting the traditional concept of jewelry, be it by using different hitherto 'non-jewelry' materials, different techniques, or different stones, or because they're pushing the boundaries of aesthetics and questioning the role of jewelry. 
"Some lean to a fast-fashion [aesthetic], while others remain occasion and statement piece makers."


One thing is for sure—the independent contemporary designer's market share of the consignment space and the auction space is only growing. 


"The traditional larger houses are sitting up and paying attention to these smaller designers," says Redmayne. "[They are] crafting new collections with a stronger contemporary aesthetic that is a nod to the independent designers of today."  
 Related stories will be right here … 
More on Collections