Ana de Armas Is Back for the NDC's Newest Campaign
The Golden-Globe nominated actress is seen wearing diamond jewelry designer Malyia McNaughton created for the ads.
New York—The Natural Diamond Council has brought back Golden Globe-nominated actress Ana de Armas for the second iteration of its global "For Moments Like No Other" ad campaign.
NDC
launched the first campaign
featuring the actress last September, airing initially during the (virtual) Primetime Emmy Awards.
It featured de Armas—who was nominated for a Golden Globe for her performance in "Knives Out" and will be in the upcoming films "No Time To Die," "Blonde," and "The Gray Man"—wearing diamond jewelry in photos and videos shot along the coast of Portugal.
In this new campaign, de Armas embodies the "Love Life" tagline as she travels throughout Mallorca, Spain.
She is seen wearing an 11-piece diamond jewelry collection custom designed for the campaign by Brooklyn-based jewelry designer Malyia McNaughton, a participant in NDC's
Emerging Designers Diamond Initiative
with Lorraine Schwartz.
Watch: Ana de Armas' Second Commercial for NDC
Manu Cossu directed the campaign, while Sasha Marro and Molly SJ Lowe photographed it.
Karla Welch did the fashion styling for de Armas, while Cossu and Georgia Pendlebury provided the overall fashion and creative direction.
NDC said it brought de Armas back for the second campaign as she "radiantly captures a zest for life alongside a deep appreciation of natural diamonds."
"Gregarious, confident, talented, and worldly, she is a fitting ambassador for the Natural Diamond Council's unique, international mission," it said in a statement.
McNaughton's diamond jewelry collection launched concurrent with the campaign last week, showcased in a look book on
NaturalDiamonds.com
.
It's also now available on
MadeByMalyia.com
.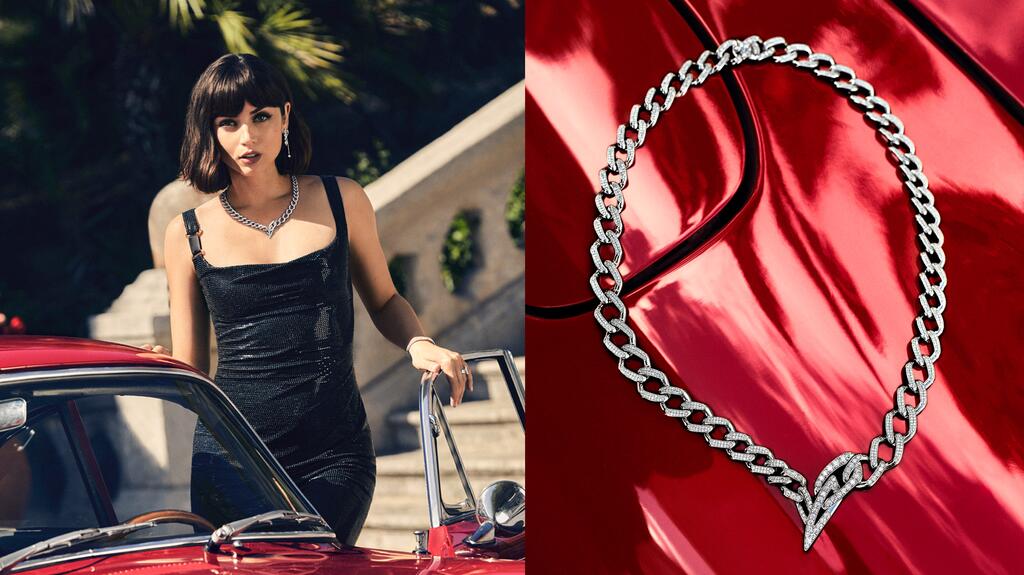 The collection is also being "interpreted" by retailers globally for the holiday season, NDC said.
"It was a privilege to work alongside Malyia and see how she applied her unique sensibility in interpreting the confluence of the season's most prevailing diamond jewelry trends—gender fluidity, heavy metal chains, and the marquise cut—with the essence of 'Love Life,'" said NDC Managing Director Kristina Buckley Kayel.
"The resulting original and modern collection has inspired and mobilized major manufacturers and NDC's retailer network to carry or create versions of these IP-protected designs as they prepare themselves for the holiday season and beyond."
"For Moments Like No Other" is the first campaign for the Natural Diamond Council since it changed its name from the Diamonds Producers Association in mid-2020 and scrapped its old marketing campaign, "Real Is Rare, Real Is a Diamond."
 Related stories will be right here …
More on Majors
Majors
May 23, 2023